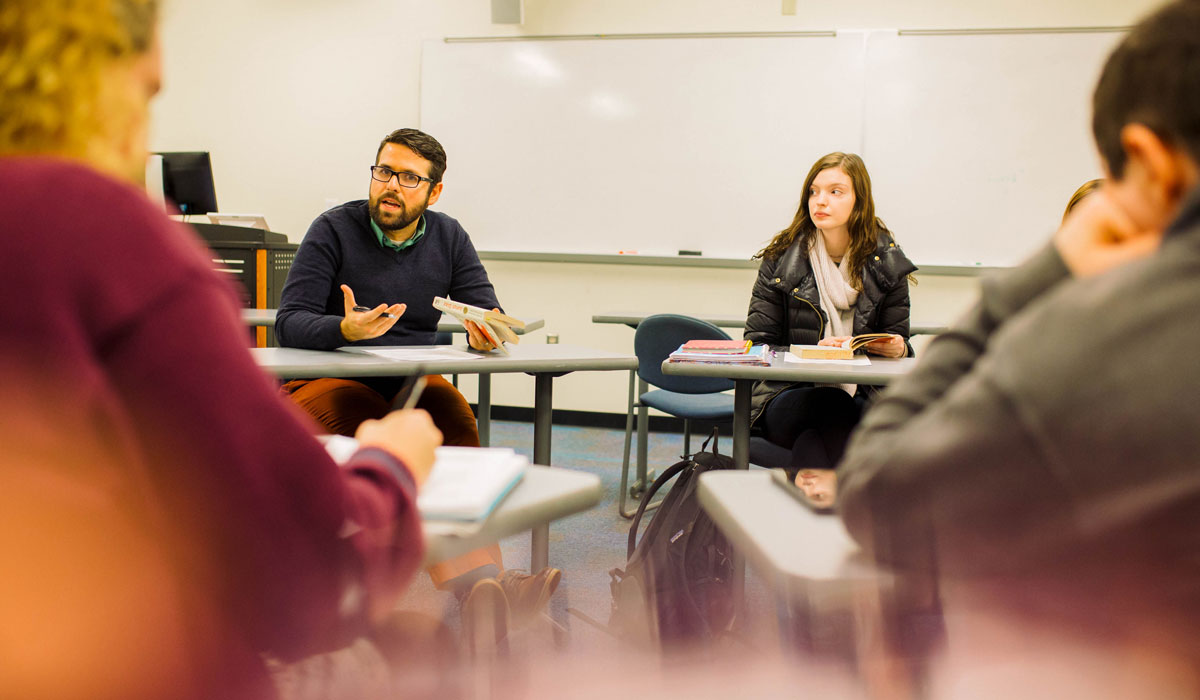 Research interests: 20th and 21st century Ethnic American and Caribbean literatures, Global Modernism, Hemispheric American Studies, and Critical Theory
English Prof. Aristides Dimitriou is among Gettysburg College's inaugural group of Mellon Faculty Fellows, a program that provides financial support and research opportunities to diverse faculty as they acclimate to tenure track positions during their first year of employment.
As a first-generation college student with a disability and a first-generation citizen from a multi-ethnic immigrant family, Dimitriou has devoted himself to teaching and researching the literature of marginalized groups. At Gettysburg College, he hopes to help students from all walks of life. "I look forward to offering my mentorship, guidance, advice, and support while helping students succeed in higher education, even in times of adversity," he said.
Currently, Dimitriou's courses focus on the relationship between multi-ethnic literature of the United States and literature of the Caribbean and Latin America. He is in the process of writing a book about the hemispheric literary imagination, which assesses how different authors across the Americas perceive space and time in relation to a shared history of empire.
Previously, Dimitriou studied and worked at larger universities and never experienced the kind of tight-knit community offered by a liberal arts school such as Gettysburg College. "The campus life here is really strong, and students appear to engage with one another in positive ways," said Dimitriou. Although he is still acclimating to Gettysburg, Aristides already plans to immerse himself in campus life: "I'm not only a professor; I'm also a percussionist, and I look forward to collaborating and performing with members of the community in ways that are musical, as well as literary. I'm excited to be a part of this wonderful community!"