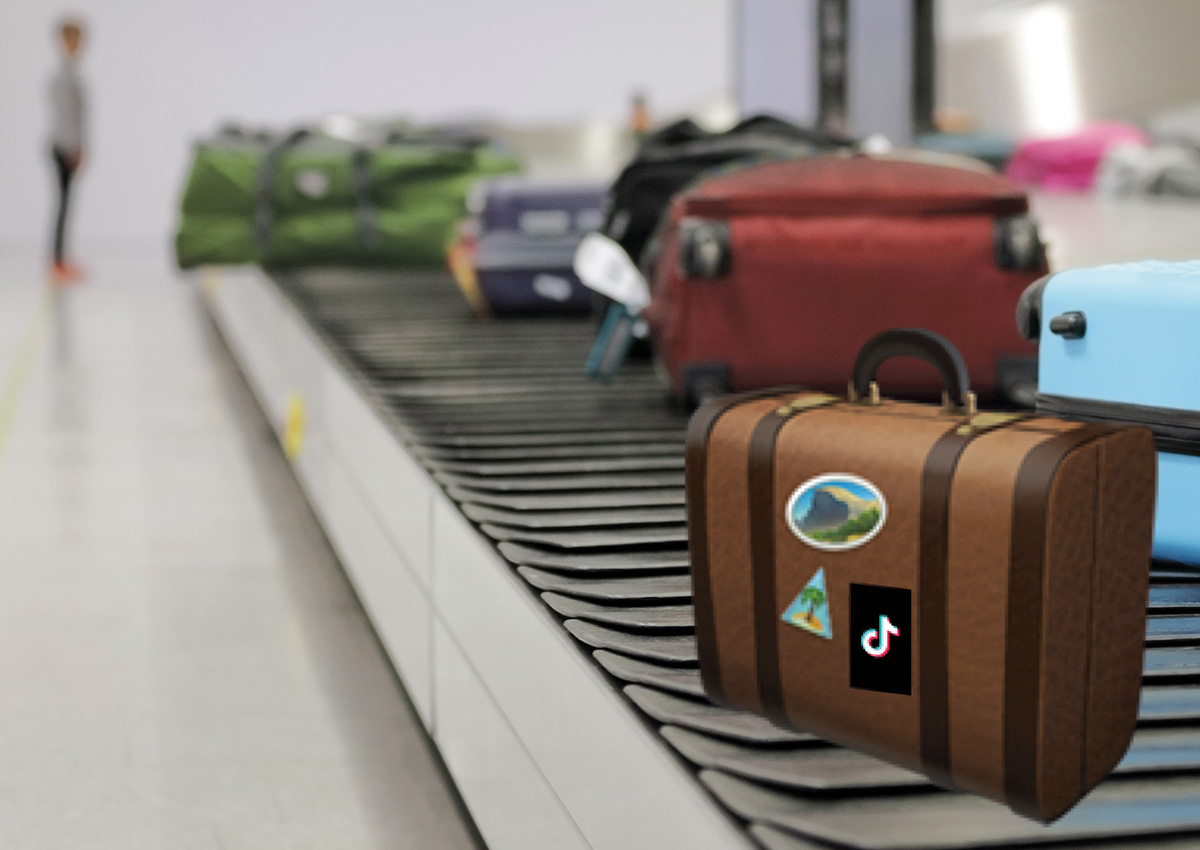 For many, the town of Gettysburg is a top travel destination. Every year, millions make the trip—each seeking and finding something worth discovering.
Joel Cymerman '16 REMEMBERS TRAVELING TO GETTYSBURG nearly every summer as a child and being hooked by its history. Ultimately, these fond and foundational memories led him to choose Gettysburg College for his studies and this town as the place where he now lives and works.
"You're coming to Gettysburg most likely because you know something significant in history happened here," said Cymerman, the content and trails manager at Destination Gettysburg. "When you leave Gettysburg, you leave with a transformative experience—hopefully one that sticks with you."
In his role, Cymerman oversees the Adams County Pour Tour—a craft beer, wine, mead, cider, and spirits trail—and Adams County Crop Hop, a farm and market trail that launched in April 2023. As participants explore these uniquely crafted trails, they immerse themselves in the area's rich agricultural landscape.
"I'm always thinking about how we can either make an experience more engaging for visitors or create something entirely new to highlight a less-traveled trail or new business—encouraging them to look at Gettysburg and its surrounding battlefield a little bit differently," Cymerman said. "As we think about how we can best engage visitors, it goes beyond just passively seeing. Tourists nowadays are especially interested in having the battle come alive for them in a way that is meaningful to them. They want to go beyond the seeing—they want to engage and discover."
This desire for travel to be a series of curated, memorable, and oftentimes even Instagrammable moments is a trend seen among tourists in more than just Gettysburg, but also across other well-traveled pinpoints. From Gettysburg to Charleston, Los Angeles, and countless other cities in the United States and abroad, Gettysburg College alumni like Cymerman are actively shaping the trajectory of tourism's evolution.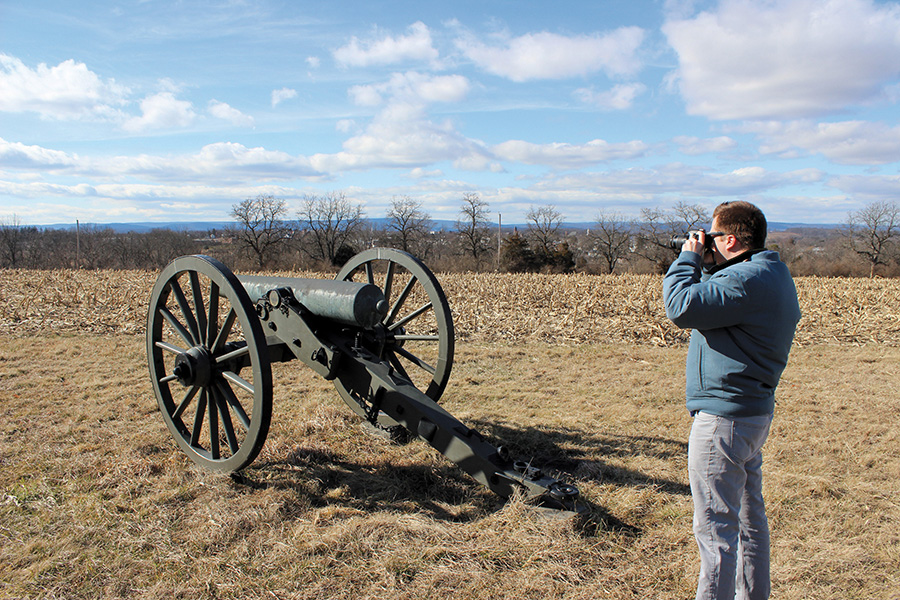 The evolution of tourism
"YEARS AGO, I WAS GETTING ALL MY INFORMATION from Rick Steves' travel guidebooks because, believe it or not, the internet wasn't a resource," said Melissa Curtin '96, a travel and food writer for Lonely Planet, Insider, Fodor's Travel, and more. "When I was about 29, I was fortunate to earn a Fulbright scholarship. I taught in England and literally traveled all over Europe and England by reading those books. Now, it's all online."
Curtin first caught the travel bug during her junior year at Gettysburg College when she completed a Semester at Sea—studying among the open blue waters that sailed her to 14 different countries. After graduating from Gettysburg with a bachelor's in psychology and art history, she earned her master's in education and taught for many years, traveling leisurely during the summers off before navigating into her current freelance gig that pays her to travel most of the year.
Beyond writing and blogging about her travels and good eats, Curtin has recently become a certified travel advisor for Fora Travel, a modern travel agency that uses data-driven recommendations to provide clients with perks and upgrades at hotels—making their stay a little more special. Her first two clients were former Gamma Phi Beta sorority sisters from Gettysburg College.
"I feel like many hotels these days are designed to be destinations," said Curtin. "Now, you have a cool cocktail bar, a fitness center, and a coffee shop where you're staying. Many chic boutique hotels are now designed to look like a really cool person's house. They're an experience in itself."
As the founder, chairman, and chief executive officer of Montage International, a luxury hospitality management company, Alan Fuerstman '78 has made an exceptionally successful business out of catering to the higher end of travelers' budgets. When guests step into one of Fuerstman's 14 global hotels and resorts, whether it be in South Carolina, Utah, the Bahamas, or Mexico, they're not only met with top-tier hospitality and a lavishly comfortable room in which they can rest their head, but they also encounter an authentic sense of place.
"Twenty-some years ago, traditional luxury was, in my opinion, too pretentious and formal, and I was of the belief that the next generation of luxury travelers was looking for a much more humble and gracious approach to luxury," Fuerstman said. "Consumers today are looking for more than just pampering. They're looking for an educational and discovery aspect of their experience. They want to feel that they went to a place, took something away, and were engaged in something new."
With intentional attention to detail, the architecture and interior design of each stay pays homage to the locale, like Montage Laguna Beach, whose architecture and selected artworks nod to the area's arts and crafts colony roots. Then, when guests leave the property, they step into a grander scale of culture to see, taste, and experience.
Devin Garnick '15, who manages donor travel programs at the San Francisco Museum of Modern Art, has also noticed this shift toward immersive experiences attracting tourist attention during her solo travels and personal research of the latest trends in the art world.
"Immersive experiential work is what people are finding interesting these days. For example, artist Yayoi Kusama's Infinity Mirror Rooms are a unique intersection of visually compelling, immersive work that appeals to folks who have been interested in art for a long time and those just beginning to explore it," she said. "I think we'll see more and more of that kind of work taking over spaces that are historically more traditional."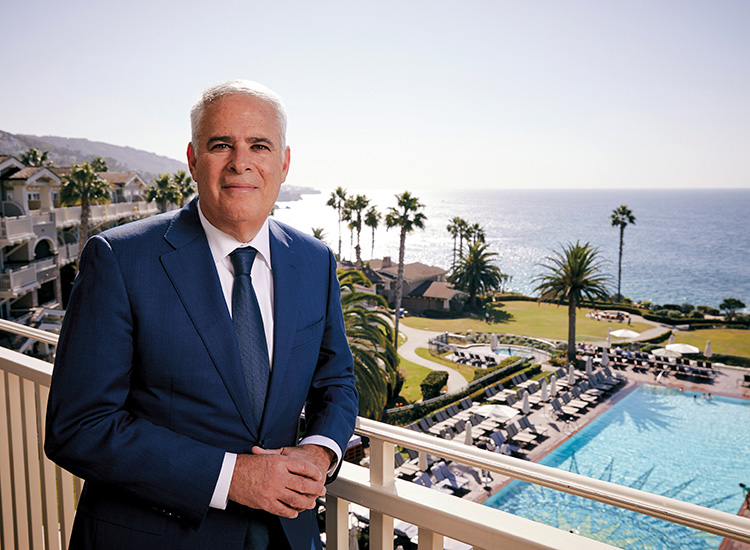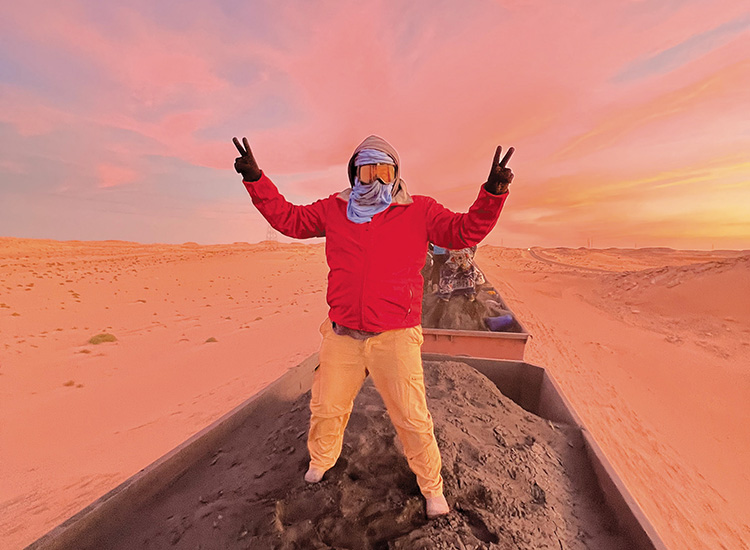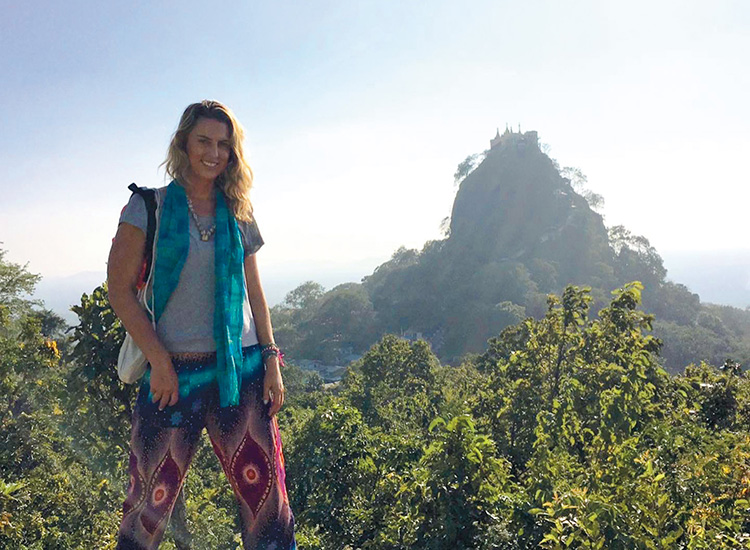 Part of the payoff of designing a destination or curiosity worth traveling to is that, if done right, visitors will want to extend the life of the moment: They'll snap a picture with their smartphones, post about it on social media, and create a domino effect. Search Infinity Mirror Rooms on social media, and you'll see proof of this in a sea of pictures.
"They want to go beyond the seeing—they want to engage and discover."
– Joel Cymerman '16
"Instagrammable moments are our reality," Fuerstman said. "They show real-life highlights from people's travels and stays, and in many instances, they carry a lot of influential power."
The impact of influencer culture
When David Zapata '94 founded Zapwater Communications in 2005—an integrated communications agency specializing in lifestyle brands, particularly travel and tourism—social media was in its infancy. As social media grew from Myspace to Facebook, Instagram, and TikTok over the years, Zapata leaned into their potential for influence in his field of work, and recently, Zapwater Communications was named a finalist for PRovoke Media's Digital Agency of the Year.
"Especially in the states, we were one of the first agencies to have really embraced the concept of influencer marketing, and not just for pretty pictures and content, but for conversion," he said.
Zapata has consistently observed through his clients' conversion analytics that millennials and Gen Z make many of their decisions through the content they see. As a Charleston, South Carolina-based digital creator—with more than 1 million likes and 40,000 followers on TikTok—and the influencer behind her brand, "The Charleston Diaries," Nicole Farina '18 lives and breathes this modern change in tourism culture.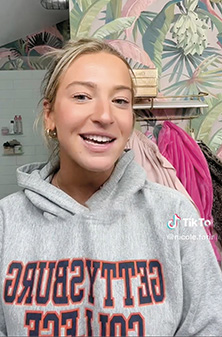 "I feel that TikTok is like the new Google," Farina said. "I went to Vegas last month, and it was my first time traveling there, so I went to TikTok to look up all these cool places to go. You can find so many things you wouldn't always find right away if you Googled the place. And, you see someone's honest review of their experience in a video, instead of reading somebody's article or review out of five stars on Google."
Farina's followers seek the same when they stumble upon her TikTok page—a peek into her recent favorites to find inspiration for their next adventure.
"One photo or one video can excite or delight the masses," said Curtin, who jokingly refers to herself as an "old-school influencer," since she has yet to plunge into TikTok from her preferred platform of Instagram. "In Malibu, there was a hike not many people knew about 10 years ago, and because some celebrity posted about it, it's now packed on the weekend. You can't find a place to park. This is how the newest tourist hot spots are being discovered every day."
These "hot spots" are ever-changing with the evolution of what people are influenced by and how they influence others, in tandem with technological developments and digital media's role in life and travel. However, what will naturally remain tried and true in the tourism industry among current and emerging generations is a contagious desire for a sense of discovery—a desire to reach beyond the realms of our own worlds.
"If people are passionate and excited about what they're doing, what they're offering, and what they're experiencing, then the tourism industry will continue to thrive," Cymerman said. "There's always going to be these great things for people to see and do and travel to. It's just a matter of finding it and sharing that excitement with others."
by Molly Pavlovich
Posted: 08/16/23