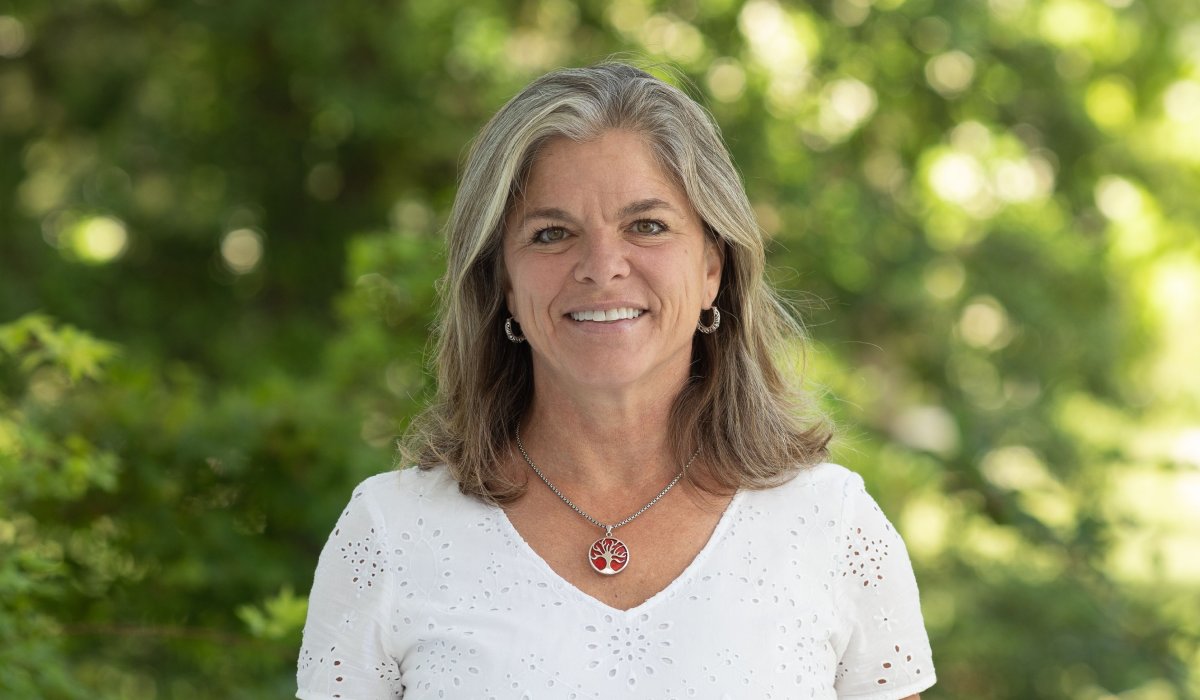 "I live for those who love me, for those who know me true; for the heaven that smiles above me and awaits my spirit too. For the cause that lacks assistance, for the wrong that needs resistance, for the future in the distance, and the good that I can do."
– George Linnaeus Banks
This is the mantra that Public Policy Chair Anne S. Douds lives by. Inspired by the late U.S. Representative John Lewis, her former mentor and boss who displayed the Serenity Prayer in his district office, she spends each day working to achieve "the good that [she] can do." Now, 30 years into her career, first as a practicing attorney and later as a professor, she's done all that and more.
Born and raised in Atlanta, Georgia, during the 1970s, Douds grew up at the center of social movements. She attended one of the first fully integrated elementary schools and watched activists coalesce to fight for civil rights.
"I felt like I was in this sort of incubator for activism since I was a little kid," she recalled.
With this upbringing, she felt a connection to politics. She studied political science at Duke University and took a job on Capitol Hill as a legislative correspondent upon graduating. Soon, she realized she was more passionate about constituent services and working directly with individuals on a grassroots level, which led her toward a legal career.
"Based on my childhood experiences with a variety of civil rights issues, I knew that I wanted to pursue what we now call impact litigation, where you're using the law to achieve social change," she reflected.
Douds enrolled at the Emory University School of Law, during which time she worked a myriad of jobs, including clerking for a law firm and serving as an intern at a legal clinic for the homeless. Before leaving Atlanta, she worked in the U.S. Attorney's Office in the asset forfeiture division. During that time, she met her husband Doug, a Marine fighter pilot. The newly married couple moved to Florida, where he was stationed, and she took a job at a law firm doing insurance defense.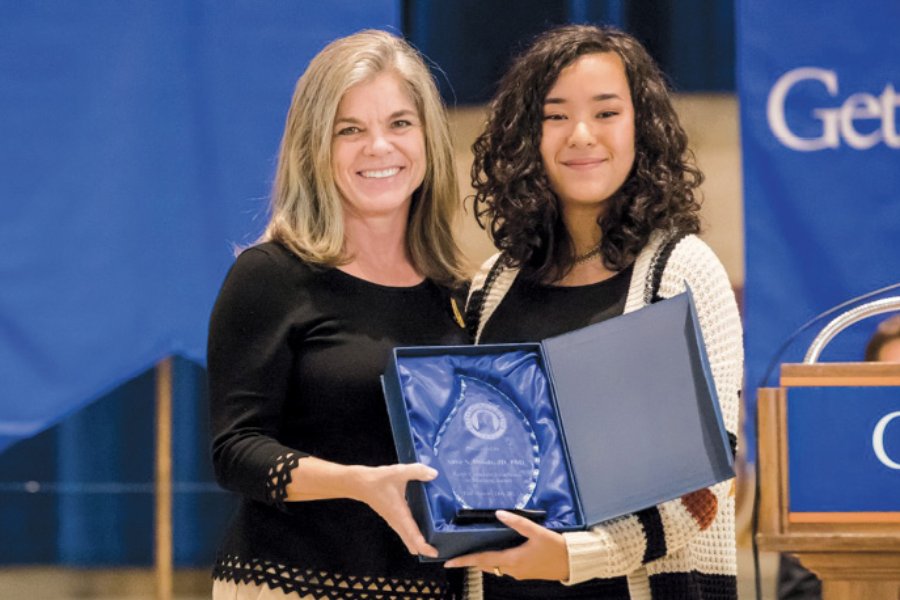 "It took me a little time to figure out that was not a good fit for me," Douds explained. "I prefer to be on the plaintiff side of things and [represent] people who had been wronged."
Her husband's next relocation to an air base in Beaufort, South Carolina, brought her closer to her passion. She spent the following 15 years practicing law, first as an associate in a law firm and later as a managing partner at a firm she started with colleagues, working on civil and criminal cases from construction litigation and custody battles to death penalty defense. During that time, she also served three years as a probate court judge.
"I definitely saw the direct impact of what I did," she said. "But, it's hard to keep up that level of energy and passion without having it impact you as well."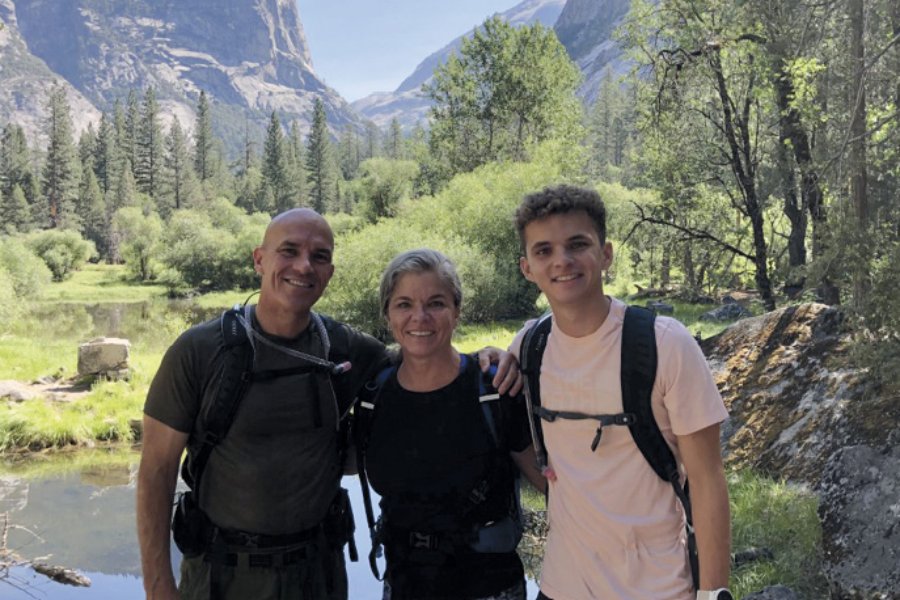 At home, she and her husband decided to start a family, giving birth to a son, and adopting another while Doug was deployed overseas for months at a time. Douds then took a step back to focus on her family and felt an urge to get to the root of the problems she saw repeatedly during her law career—a doctorate in public policy felt like the right next step.
The Douds family relocated again to Washington, D.C., where she enrolled at George Mason University and Doug started working at the Pentagon. During and after graduate school, she consulted for many government agencies, including the Department of Justice.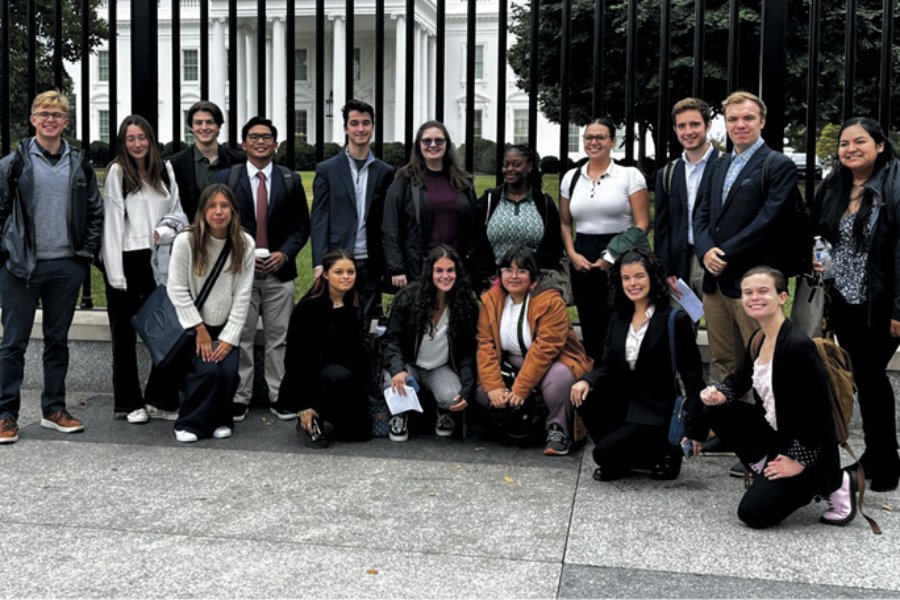 After she received her doctorate, she and her husband considered another move. They searched for a close-knit community near D.C. with a solid school district and support for their adopted son who has special needs. The town of Gettysburg checked all the boxes, and they relocated in 2009. Douds continued to work in D.C. and as a lecturer in the local area—until she heard about an open teaching position in the Public Policy Department at Gettysburg College. She was hired in 2018.
"I felt that if I could get that job and run that department, I would do that for the rest of my life," she said. "My entire career I've always also been an adjunct [instructor]. I've always loved teaching."
It was then Douds hit her stride in her "second half." In addition to being named chair of the department, she became the faculty lead for the Eisenhower Institute's Women and Leadership program. Douds has received faculty awards, including The Dr. Ralph Cavaliere Endowed Teaching Award in 2022, and co-authored articles with students. She works with local organizations, like Adams County Children's Advocacy Center, and sponsors refugees. Although she's no longer a practicing attorney, she still does pro-bono consulting work. After 30 years, Douds feels empowered to have discovered a second career she's passionate about.
"There's no question in my mind anymore about what I want to do," she said. "I've joked saying it's my midlife crisis. But no, it's my midlife celebration."
14 publications co-authored with Gettysburg students
20 years as a practicing attorney
32 times she's performed in the ballet Tarantella
54 refugees she's sponsored coming to the United States
56 Nancy Drew books read
By Phoebe Doscher '22
Posted: 02/20/23