Upon seeing Prof notes with Len Goldberg, Charlie Frankenbach '85 wrote, "Among a number of other epic English profs, Len stands as maybe the most formative guy for me. He ran the senior honors class, where he turned me onto the poetry of Wallace Stevens, and I've been afflicted ever since. His framing of Stevens as an American Romantic was revelatory for me and influences how I teach the stuff today."
Email and Facebook brought notes (edited for space) about recent retirees:
Stephen Edelstein '69
"My mentor Ken Mott has retired. I started at Gettysburg in 1965; Ken started in 1966. I took his very first political science course, and it is no exaggeration to say that it changed the way I looked at things.
"To be sure, Ken taught us the usual political science stuff. For example, he taught me to hate James MacGregor Burns. He taught us how to think—how to challenge not just what we could see on the surface but how to root out and recognize the underlying assumptions on which the surface was constructed. This one lesson—the most valuable thing that any teacher has ever imparted to me—remains with me today in law and in government and in politics and in life.
"What happened outside the classroom was, in its own way, just as important as what happened inside. Ken and I spent a lot of time together, both while I was his student and for many years afterward. We lived through many things—the assassinations of Robert Kennedy and Martin Luther King Jr., an era of student protests (at Gettysburg, not so much), some golf (his good, mine awful), a lot of parties, and some difficult and some exhilarating personal times. We collaborated on a couple of published articles. He taught me how to trim a Christmas tree. He helped me grow up.
"And over the next almost 50 years since I graduated, the discipline of political science evolved and became more concerned with statistics. No matter. Ken was what he always was—a teacher of the way to see the world. The best teacher ."
Ben Streeter '13
"While I can't speak impartially as his grandson, off the record Prof. Mott was the most talented, storytelling professor I ever saw. He was so good at keeping the class engaged.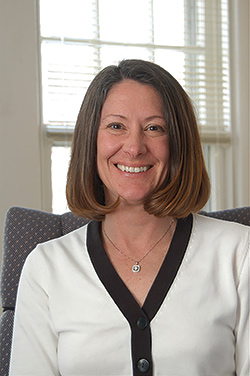 "On the record, Kathy Williams helped me figure out my career path. I am now an editor working for Pew in D.C. When I went to her for help, I had no idea what I might want to do after college. She took the time to talk to me and helped me figure things out."
Autumn Taylor Yates '04
"As a Spanish major, I was sad to see that my former department would be losing two wonderful individuals this year.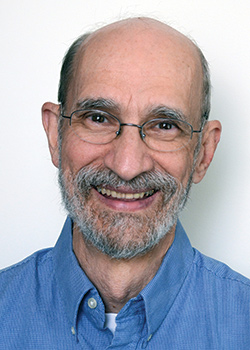 "I took two upper-level Spanish classes with Ronald Burgess. He always started off each class by asking us to share any interesting news that we had going on in our lives (in Spanish, of course). Prof. Burgess cared about us as individuals. I also recall at least one class where he was speaking so passionately about one of the plays we were studying that he suddenly jumped up on the table in the center of the room. His classes were always lively and interesting!
"I didn't take any classes offered by Dorothy Moore, but I spent a year working as her teaching assistant. I learned so much from her about how to teach another language to students with learning differences, and I keep her suggestions and strategies in mind to this day, as I near the end of my eleventh year as a Spanish teacher."
John Nicoletti '86
"My first class at Gettysburg was a political science course, which, on day 1, covered Plato. This class opened things up enough or me to want to dedicate my studies to philosophy. Donald Tannenbaum piqued my imagination; I saw learning as something visual."
Debbie and Dave Posmontier P'11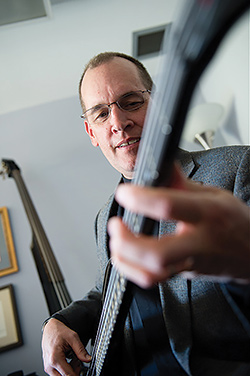 "We want to thank Buzz Jones for the many kindnesses he showed us and our son, Alex '11. From music classes to performances to trips abroad, Buzz was the rock who held things together. We are so grateful for the wonderful experience Alex had and for the kind and loving mentoring Buzz provided."
Scott Abrahamson '96
"[Prof. John W. "Buzz" Jones P'03] gave me a chance to be in the jazz ensemble, despite the fact that I had no prior training. Prof. Jones encouraged me and even welcomed me to the band room for individualized lessons in improvisation. Before I knew it, I was excelling along with my fellow students, and we were the jazz ensemble that he took to the Montreux and North Sea Jazz Festivals in Europe in 1993. The memories and experiences of that trip remain with me today, and the knowledge of jazz that Dr. Jones taught me served me well in my career as a music educator.
"I recall Deb Shockey as being extremely kind and personable, and she always stopped to ask me about my progress in classes. She took great pride in her job keeping Stine Hall clean (which was no easy feat). Her husband John was in housekeeping and maintenance in Schmucker Hall, so I was able to get to know him too and equally appreciated his kindness and interest in my success as a student."
And in the news
African Miracle, African Mirage: Transnational Politics and the Paradox of Modernization in Ivory Coast by Africana Studies Prof. Abou Bamba was listed in The Washington Post's TMC African Politics Summer Reading Spectacular.
English Prof. Rob Garnett described how U.S. Navy Adm. Nimitz's daring gamble led to the U.S. defense of the Battle of Midway, in The Wall Street Journal.
CSPAN provided two days of live coverage to the Civil War Institute's summer conference.
Steph Colson '19 scored the first and last goals in the NCAA national championship game and made Sports Illustrated's "Faces in the Crowd."
Political Science Prof. Shirley Anne Warshaw, Harold G. Evans Chair of Eisenhower Leadership Studies, was interviewed for an analysis of the Trump presidency in The New York Times Sunday Review and on the Canadian Broadcasting Company (CBC) news network.
Prof. Allen Guelzo, director of Civil War Era Studies and the Henry R. Luce Professor of the Civil War Era, spoke about the Battle of Gettysburg on a national network of radio programs.