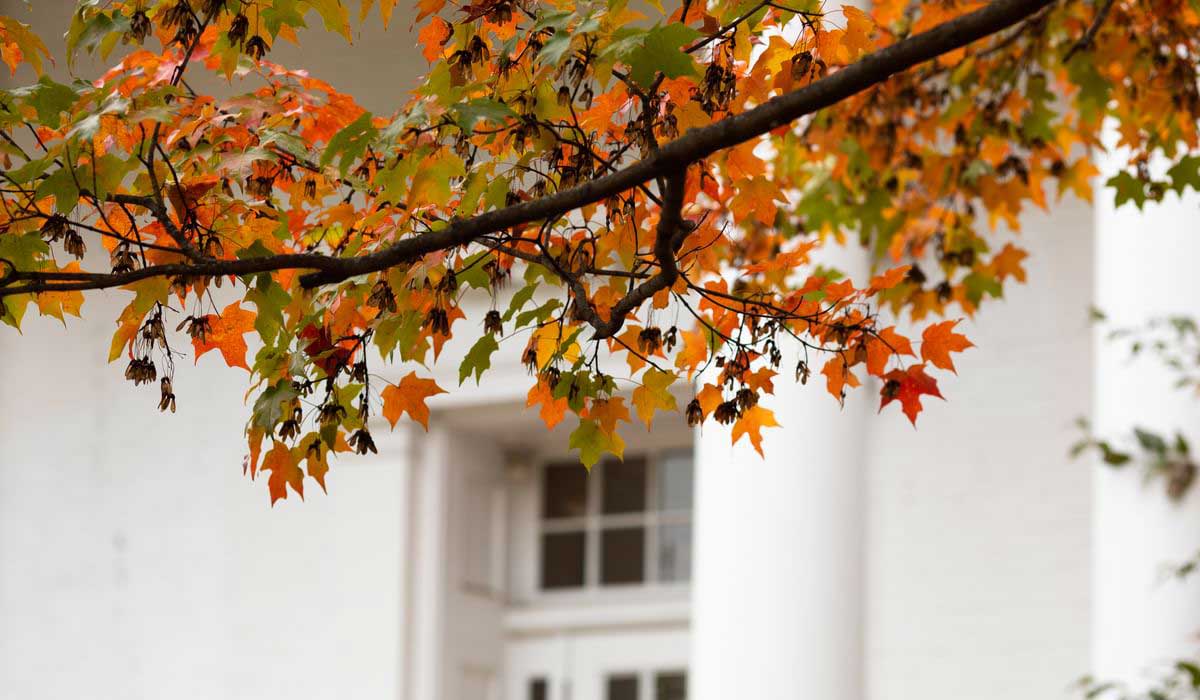 Gettysburg College is proud to host 11 incredible students who have been selected to attend the inaugural Peace and Justice Transformative Leaders program from January 8-14, 2022. Almost eighty (80) undergraduates applied for this fellowship from institutions across the United States, Canada, and Mexico. This program has been created to equip undergraduates with critical skills to become the kind of transformative leaders the world needs now.
Fellows will spend a week at the College, engaging in workshops on various themes, including effective facilitation and transformative leadership; public speaking and communication; grant writing for social impact; conflict resolution; lessons gleaned from the U.S. Civil War for today's polarized times; community partnerships; policy making for social change; developing and mobilizing a resilient entrepreneurial mindset; strategic political organizing; and building sustainable social movements.
After the week-long series, fellows will spend a year designing, implementing and assessing their own social change project, and offering insights from the experience to guide and inspire future cohorts of Peace and Justice Transformative Leaders to build an ongoing legacy of experiential learning in this program.
Below is more detailed information about the inaugural 2022 cohort of Fellows.
Selena Alamir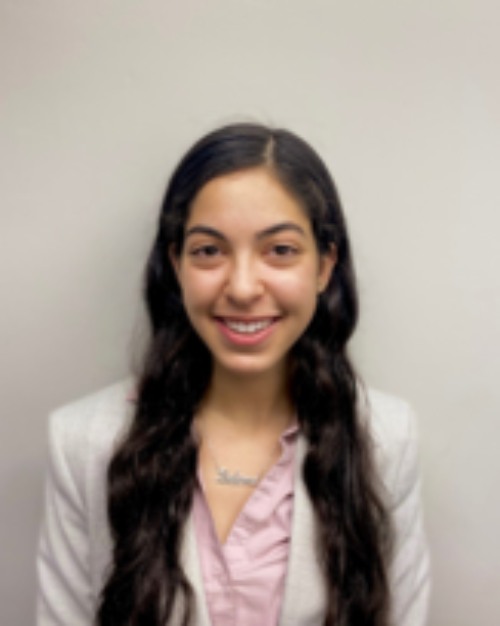 John Carroll University (University Heights, OH)
My name is Selena Alamir (pronouns: she/her). I am a sophomore on a pre-med track majoring in Spanish and minoring in Chemistry, as well as Peace, Justice, and Human Rights. I hope to one day become a surgeon and volunteer abroad to combat the lack of healthcare accessibility in socio-economically disadvantaged communities. Growing up as a Syrian-American has opened my eyes to two different perspectives: a life of privilege and a life of hardship. While the color of my skin offers the protections that come with being white, my darker features accentuate the undeniable truth that I am an underrepresented minority. Prior to the Civil War in 2011, having dual-citizenship enabled me to spend the summers in my home, Syria. For the past 10 years though, I have not been able to return or help those who are suffering; my passion for service is rooted in my inability to help my people. Although I cannot help my family, I am able to give back in different ways to my community here in Cleveland. A possible project to implement after the fellowship is a workshop for students at John Carroll University that promotes education, leadership, and advocacy. By integrating these three pillars, I would like to create an intersectional group on campus where we can collaborate on how to best fight for social justice.
Sherna Benjamin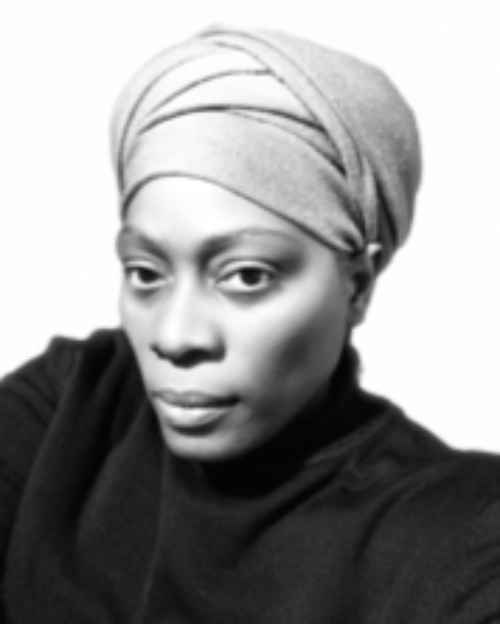 Huntington University (Huntington, IN)
My name is Sherna Alexander Benjamin (pronouns: she/her), and I am a Social Work major with a minor in Psychology. I am a recipient of a 2021 U.S. Presidential Volunteer Gold Service Award, a 2020-2021 Global Public Voices Fellow at Cornell University's Mario Einaudi Center, and a contributing author to the book, "Gender and Domestic Violence in the Caribbean." I am also a contributing author to a peace and justice book to be published by the Global Campaign for Peace Education as part of an international peace monitoring project. I serve as an interpersonal and family violence advocate who includes conflict transformation and peacebuilding, and models power-sharing in my work toward building nonviolent and resilient communities. I first became interested in peace and justice due to my childhood and young adult experiences with severe family and interpersonal violence; I was witnessing the intersections of family and community violence and intergenerational, cultural, and systemic structures that cause injustice within society and impact community resilience and sustainable development. I would like to implement a project called "Bridging the Gaps," to build the capacity of communities to engage in peace-based deliberative dialogues. I want to work with public actors to integrate participatory peace education, conflict transformation, and justice into public policy, services, and programs.
Abigail Chase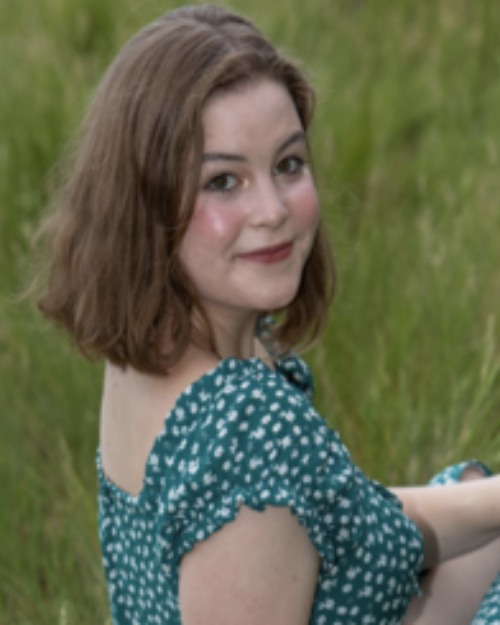 American University (Washington D.C.)
My name is Abigail Chase (pronouns: she/her) and I am a second-year student at American University majoring in Justice and Law and minoring in Psychology and International Affairs. I am a member of the Lincoln Scholars, a political philosophy fellowship program at my university, and a director of the student senate Women's Initiative. I am currently interning with Rep. Grace Meng on Capitol Hill, and I am also acting as a Dramaturgy Apprentice at Shakespeare Theatre Company. As a Justice and Law major, I am interested in pursuing deradicalization efforts through my degree and in conducting research on how people are pulled towards the Alt-Right. I am also interested in investigating how to build peace amid a growing epidemic of hate-based violence. For my proposed project through the Peace and Justice Transformative Leaders Fellowship, I plan to write and produce an educational theatre program for middle and high school students to bring awareness to the Alt-Right pipeline and educate on how social media algorithms can perpetuate ignorance and violence.
Habiba Choudhury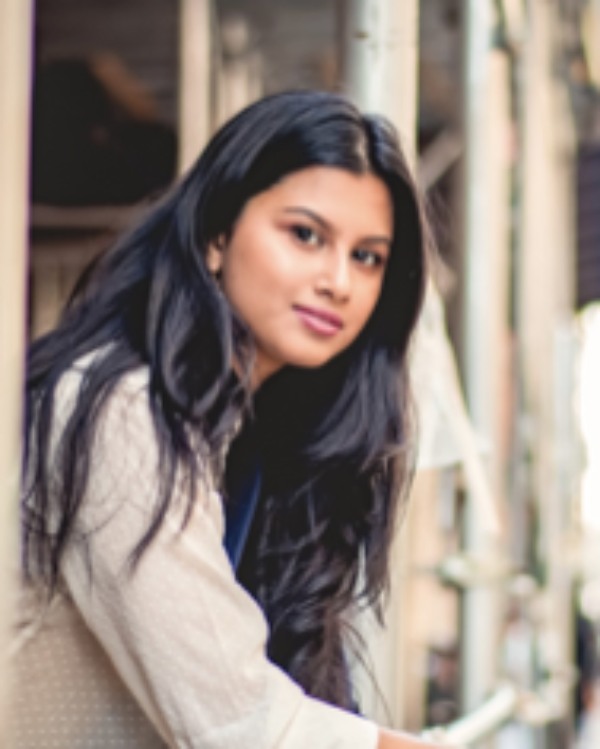 Wellesley College (Wellesley, MA)
My name is Habiba Choudhury (pronouns: she/her), a non-traditional junior studying Peace and Justice Studies with a concentration in Comparative Racial Regimes and Human Rights. Being a fellow is not about me per se; it is learning to foster transformative racial justice for everyone. My interest in Peace and Justice began when I started recognizing different kinds of discrimination. Post 9-11, my father was held at gunpoint multiple times simply because he is Muslim. Racial tensions erupted in working-class communities because of rampant Islamophobia and policies that facilitated NYPD surveillance of Muslim neighborhoods. Experiencing poverty further led me to realize the necessity of transforming society's social and political structures. When entering Wellesley, I gravitated towards an interdisciplinary area of study that would assist me in creating the solutions I envision in the real world. I aim to implement an intersectional project that mobilizes a multiracial, class-based alliance of people. I will facilitate workshops to educate the working class, by collaborating with organizations and local political leaders that believe in transformative racial justice.
Noor El-Gazairly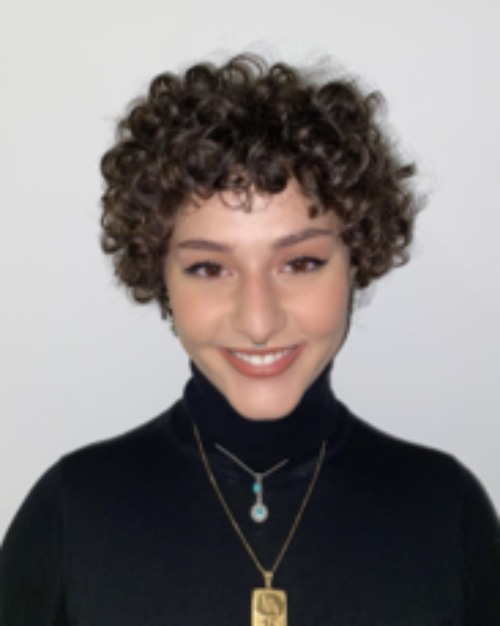 George Washington University (Washington, D.C.)
My name is Noor El-Gazairly (pronouns: she/they), Class of 2024, and I am pursuing a double major in Peace Studies and Art History, as well as an interest in Pre-Law with the hopes of earning a post-grad degree in Art Law. I've been selected as a Global Bachelor's scholar and am currently completing coursework abroad at the Queen's University of Belfast. My interest in Peace and Justice is influenced by my own family history and generational injustice experienced in the Global South. Decolonization and anti-imperialism is an imperative that feeds all of my work and studies, much like it does most facets of our modern and (semi)post-colonial world. I hope to examine conflict transformation from the lens of cultural heritage: how the creation and ownership of art can create sustainable and non-violent peace. Being disconnected from one's own histories is a detriment to the identity and power of the subjugated, and too often ensures cycles of violence and instability. Through artifact repatriation, that cycle can be interrupted, as it presents an opportunity for conflict transformation. I would love to pursue peace and justice through the lens of art and access to visual history. The project would entail museum access to those institutionally not served by museums, interactive and personal tours, and community art making to encourage better communication and healing.
Luz Escobar Zapata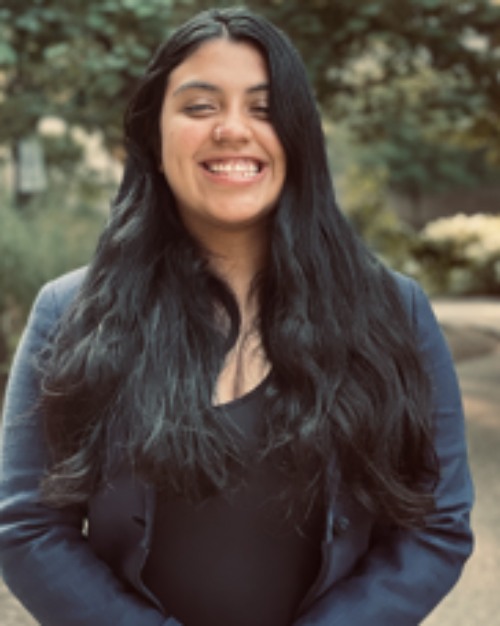 Villanova University (Villanova, PA)
My name is Luz Escobar Zapata (pronouns: she/her) and I am a sophomore majoring in Peace and Justice and Environmental Studies, with an Environmental Management concentration. I am interested in Peace and Justice because I want to empower the Latinx community to tackle voting, labor, and housing injustices, focusing on the collective change we can achieve. My dream is to cultivate a community that can sustain itself and one that values its own voices, talents, passions, and concerns. I want to create just policies and programs that inspire, affirm and inform Latinas and the Latinx community. I am the founder of New Orleans Empower Latinx, and would like to create Empower Philly Latinx. I want to start locally and eventually create chapters in cities and states where the Latinx community may seem invisible but is very much alive. The first step is to create 12 internship programs for college, high school, or law students that focus on research, communications, voting outreach, organizing, human rights violations, and community development. This project will engage the Philadelphia Latinx community in social justice work and advocacy, collaborate with local nonprofits, and advocate for the BIPOC community in Philadelphia.
Dora Mendelson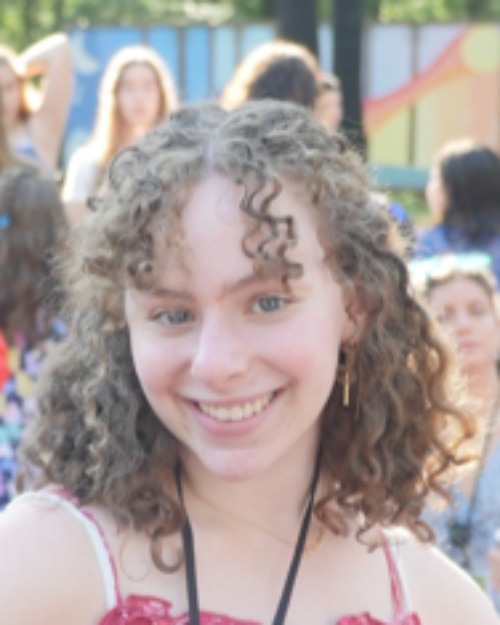 Colgate University (Hamilton, NY)
My name is Dora Loew Mendelson (pronouns: she/her/they/them), Class of 2023. I am a Women's Studies and Peace and Conflict Resolution double major. As the granddaughter of a Holocaust survivor, I have been passionate about social change and justice since I could understand my grandfather's stories. To me, pursuing peace and justice never felt like an option or a hobby, but a moral imperative. I am particularly interested in the intersection of gender issues and genocide prevention, and highly invested in unpacking the co-constitutions of race, gender, sexuality, class, and ability. For my project, I am interested in exploring dialogue-based programming in order to build cultures of accountability, anti-racism, and inclusivity at Colgate.
Savannah Prida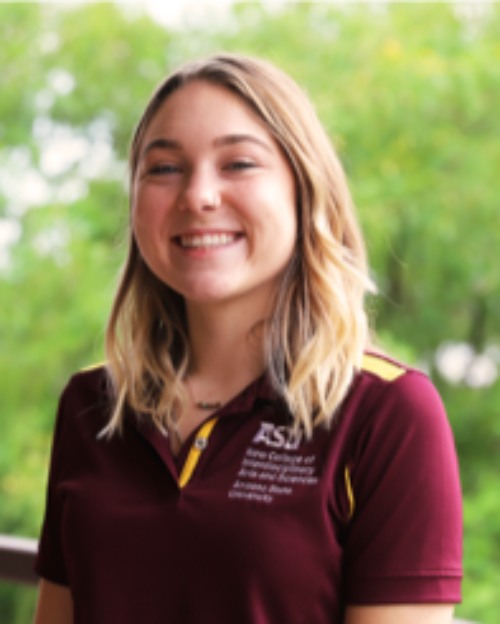 Arizona State University (Tempe, AZ)
My name is Savannah Prida (pronouns: she/her) and I am a senior studying Social Justice and Human Rights. I am interested in peace and justice because I am passionate about community-based organizing and see peace and justice as core components of achieving structural change. Part of the structural change I want to address is the Prison Industrial Complex. I have personally seen, through my grandpa's experiences, the struggles one faces living with a criminal record and how the system has failed him and so many others. That is why my project would address this complex issue of prison reform by starting on a local level in my community. I'd like to implement a re-integration project that accompanies Tiger Mountain Foundation's existing workforce development programs. Tiger Mountain Foundation is a non-profit in South Phoenix whose mission is to empower people by building flourishing community gardens, and providing job skills, support, and workforce development through neighborhood revitalization. My project would create a space for community members who have been incarcerated to share their stories, and to have consultants who could assist with economic strategic planning and community events that focus on a narrative shift around incarceration. In line with TMF's mission of empowering people, my project would benefit the formerly incarcerated as well as the entire community at large.
Elisa Pugliese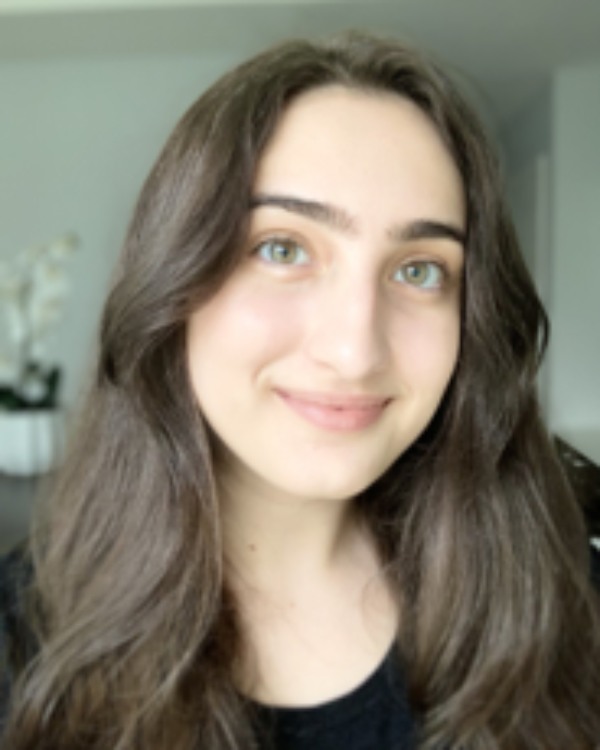 University of Toronto, (Toronto, Canada)
My name is Elisa Pugliese (pronouns: she/her), and I am a third-year student majoring and minoring in Peace, Conflict and Justice; Sociology; and Philosophy (Bioethics). I have a great appreciation for continuously learning about strategies to mitigate conflict, while also considering how different forms of justice can be used in achieving peace. My current Peace, Conflict and Justice program has provided me with an essential foundation towards understanding the relationship between peace and justice, and I hope to further my learning through supplementary experiences and projects. My intended project is creating a discreet online hub offering mentorship support and mental health resources for women and girls who have experienced gender-based violence. The project would place particular emphasis on working with relevant organizations to support individuals who are victims of human trafficking and sexual exploitation.
Hyacinth Tauriac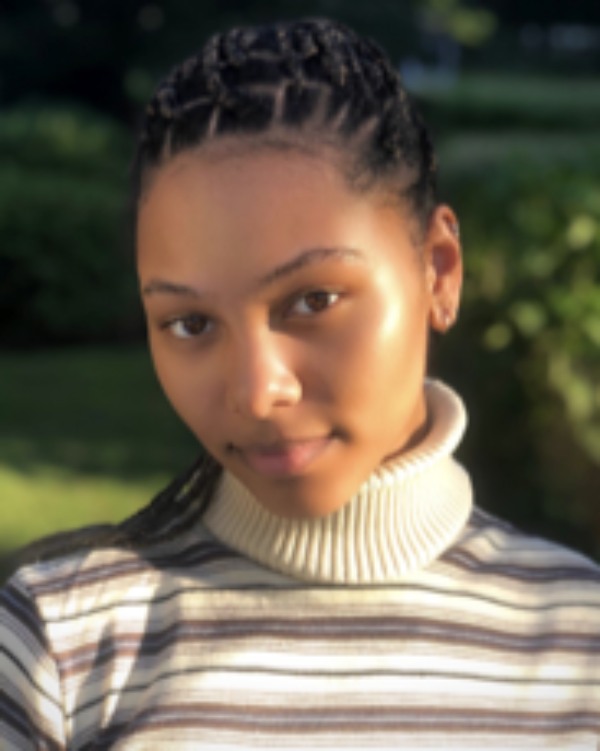 Lasell University (Newton, MA)
My name is Hyacinth Tauriac (pronouns: she/her). I am an undeclared first-year student with a strong interest in majoring in sociology. This Fellowship interests me because I believe in fighting for and working towards a world radically rooted in peace, community, equity, justice, and joy. With a deep love of learning and connection, I hope to gain the needed tools and skills while meeting other young people invested in building a brighter future. I have two issues that interest me: the carceral system and climate change. I would love to create a project that illuminates how incarcerated people are made invisible and the community-wide ripple effects of the prison industrial complex; I want to be a part of envisioning communities free of punishment and structural harm. I'm also interested in implementing a climate-related project that encourages young people to reflect on how hyper-consumption and American individualism manifest through plastic use.
Shivani Thanneer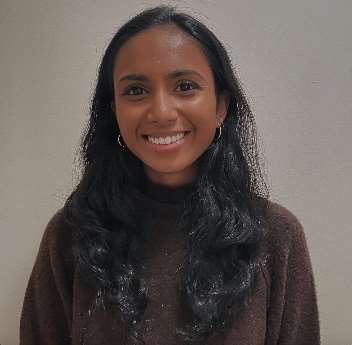 New York University (New York City, NY)
My name is Shivani Thanneer (she/her/hers) and I'm a Sophomore at NYU. I'm majoring in Public Policy, with intended minors in Peace and Conflict Studies and Economics. My lens on peace and justice has been rather atypical up to this point. I was born and raised in New York, but yearly 2-month long trips to India as an adolescent transported me into a society where unequivocal injustice was apparent. For me, peace and justice are concepts that seem so discordant with the current state of the world. And still, communities are fighting to build institutions of resilience. I'm interested in learning the pathways to transformative justice so I can become an active member of this fight. At the end of this fellowship, I hope to create a project to combat urban food insecurity in NYC. Prior to the COVID-19 pandemic, NYC reported a food insecurity rate that was 12% higher than the national average, which has only risen with the onset of the pandemic. My project would work to create a formal screening process for food insecurity that is added to medical checkins at educational institutions. Alongside this effort, I hope to form connections with established community partners to develop a comprehensive public awareness campaign that highlights what resources are already available to students and their families. Access to food and basic nutrition is a human right, and without access to these resources, peace and justice will remain foreign concepts to food-insecure students in NYC.
The Peace and Justice Transformative Leaders Fellowship is organized and sponsored by the Gettysburg College Peace and Justice Studies Program, the Garthwait Leadership Center, and the Consortium for North American Peace Programs.
Media Contact: Dr. Hakim Mohandas Amani Williams: hwilliam@gettysburg.edu.