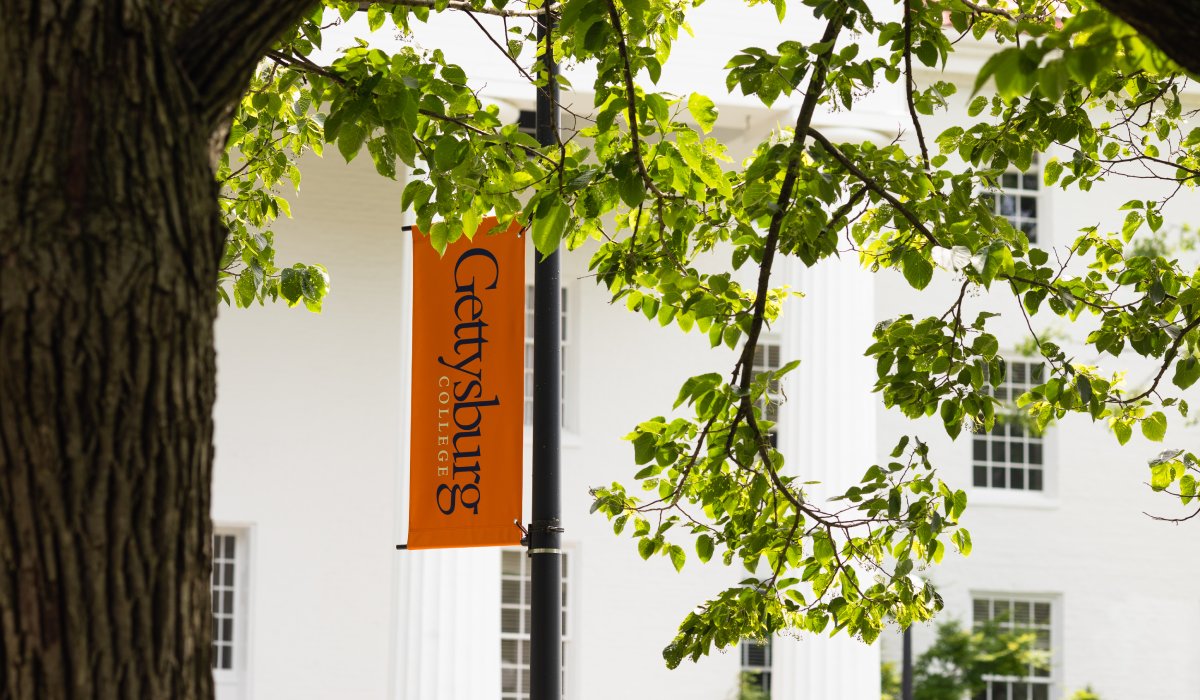 Following a comprehensive national search that included contributions from across the campus community, Dr. Jamila Bookwala, former Dean of the Faculty and currently a Professor of Psychology at Lafayette College, was selected as Gettysburg College's next Provost. Dr. Bookwala will take over the role in July 2023 and serve as a member of the President's Council.
Recognized twice with the Daniel H. Weiss Award for Leadership and Vision for her collaborative work toward reaccreditation by the Middle States Commission on Higher Education and as a member of a strategic task force during the COVID-19 pandemic at Lafayette College, Dr. Bookwala is a passionate teacher-scholar, dedicated to fostering an engaged learning environment for her students and faculty colleagues. Dr. Bookwala will join the College at an exciting time, partnering closely with President Bob Iuliano and the Gettysburg faculty to implement strategic initiatives focused on a distinctive and integrated student experience.
"Dr. Jamila Bookwala's thoughtful leadership and impressive career experiences ideally position her to have a meaningful impact on the future of our College, particularly as we author an ambitious new chapter in our 190-year history," said President Iuliano. "I am delighted to welcome Dr. Bookwala to Gettysburg College, and I look forward to partnering with her and our faculty colleagues to realize a robust, relevant, and integrated educational experience for our students."
At Lafayette, Dr. Bookwala has served as the Dean of the Faculty, the Dean of Academic Initiatives, and the Dean of Curriculum and Research. As Dean of the Faculty, she reported directly to the Provost while serving on the Provost's Council and President's Cabinet. In this role, she was responsible for hiring and retaining a talented and diverse faculty; promoting excellence in teaching and scholarship; overseeing orientation and development programs for first-year faculty and leadership training for department heads and chairs; and faculty mentoring, development, and recognition programs. Prior to that, she fostered high-impact and experiential learning opportunities—both inside and outside the classroom—and played a significant role in curricular growth, assessment, and revision.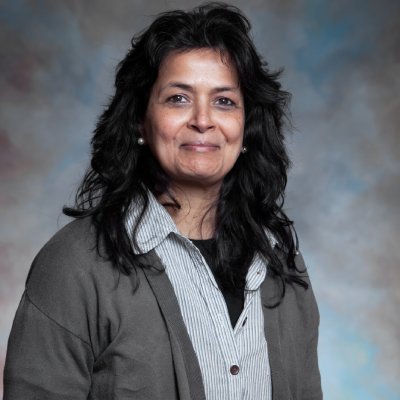 As Dean of the Faculty, Dr. Bookwala also had oversight of the Center for the Integration of Teaching, Learning, and Scholarship and the Hanson Center for Inclusive STEM Education and Studies. She has worked closely with her colleagues to strengthen and coordinate Lafayette's high-impact curricular and co-curricular learning opportunities through units such as the College Writing Program, the First-Year Seminar program, the Office of International and Off-Campus Education, and the Landis Center for Community Engagement.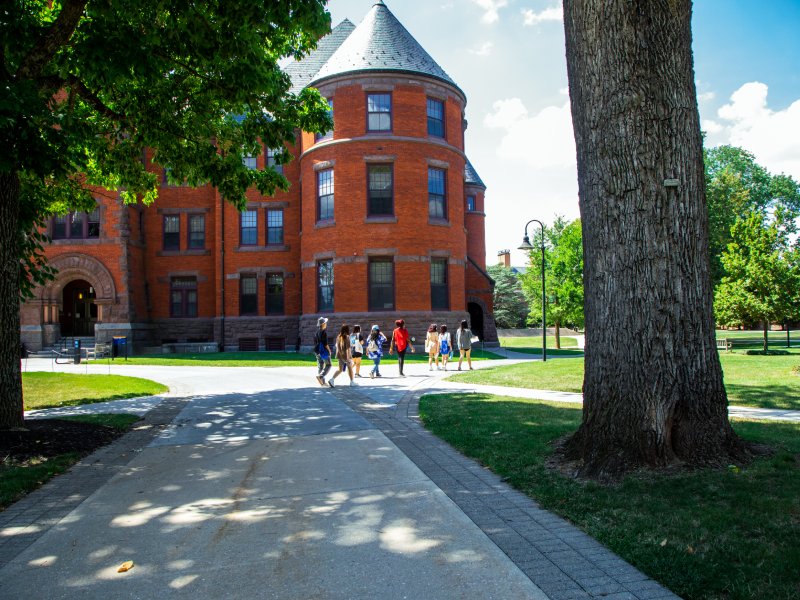 A faculty member within Lafayette's Department of Psychology since 2001 and former head of the department, Dr. Bookwala has published more than 60 scholarly works including journal articles, book chapters, and two edited volumes. Dr. Bookwala has received multiple awards for her teaching at Lafayette, including the Christian R. and Mary F. Lindback Foundation Award for Excellence in Teaching and Outstanding Contributions to Campus Life, and the Thomas Roy and Lura Forrest Jones Award for Superior Teaching and Scholarly Contribution. Her research program has been funded by various organizations including the National Institutes of Health and she is a Fellow of the American Psychological Association, the Gerontological Society of America, and the American Conference of Academic Deans (ACAD).
Dr. Bookwala's experience as an educational leader combined with her passion for the liberal arts and sciences will help Gettysburg College strengthen its commitment to creating innovative and impactful learning experiences as part of its new strategic plan. Approved by the Board of Trustees in March, Living Our Promise will inspire students to lead lives of meaning, service, and consequence. It marries the excellence of a rigorous liberal arts education with experiential learning. As Provost, Dr. Bookwala will engage with 2,400 undergraduate students and more than 220 full-time faculty in the pursuit of this goal.
"During my campus visit, I was utterly impressed by the deep commitment to a liberal arts education shared by faculty and staff colleagues, students, and trustees," said Dr. Bookwala. "It also became quickly evident that this is a community that fosters lifelong learning and values being inclusive and welcoming. I look forward to advancing Gettysburg College's mission to provide an outstanding and consequential education, supporting the implementation of the College's strategic plan, and helping promote diversity, equity, inclusion, and belonging across campus."
Dr. Bookwala also served as chair of Lafayette's Diversity Equity, and Inclusion (DEI) Council, working with campus partners to foster and facilitate community dialogue and advance and implement strategic DEI projects. She has led several initiatives to ensure inclusive hiring practices within the Lafayette faculty and established a framework to guide DEI goals in the academic division. The framework outlines a logic map for developing, pursuing, and assessing progress on DEI goals and is built on principles of teamwork and accountability. She has also trained as the deputy Title IX coordinator on faculty-related matters and has served as ex officio on multiple faculty committees focused on DEI initiatives, as well as faculty support, faculty governance, and academic policy.
Extending beyond campus, Dr. Bookwala serves on the American Psychological Association's Board of Scientific Affairs Taskforce on Inequities in Promotion and Tenure and has a chapter on the importance of working across different campus constituencies, offices, and groups to promote DEI goals. The piece is slated to be published in the fourth edition of The Resource Handbook for Academic Deans. Dr. Bookwala has led roundtable discussions for ACAD and, as a 2021-22 ACAD Fellow, is working with a group of leaders in higher education on a project that focuses on mitigating bias in peer observations of teaching. She also recently co-edited a volume, Reflections from Pioneering Women in Psychology published earlier this year by Cambridge University Press, which is a unique resource for women and underrepresented groups in the academe to help them navigate their career pathways.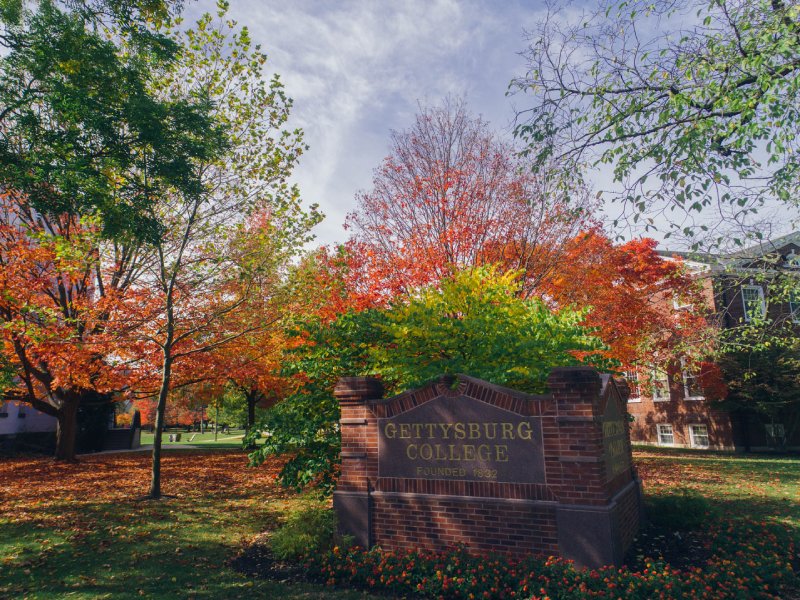 "I am excited that Dr. Jamila Bookwala will be our next Provost. She is going to be an outstanding addition to Gettysburg College. In addition to her extensive experience as a faculty member and as an administrator, she is also a highly accomplished scholar in her field. I am confident that she will lead the faculty with transparency, humility, and determination," said Sarah Principato, the Thompson Endowed Chair in Environmental Studies and Professor of Environmental Studies, and co-chair of the Provost search committee.
Dr. Bookwala earned her master's and doctorate degrees in social psychology from the University of Pittsburgh, in addition to a master's in psychology from the City University of New York. She earned a bachelor's degree in psychology from St. Xavier's College, University of Bombay (Mumbai), India. Dr. Bookwala has taught at Penn State University, Drexel University, and the University of Pittsburgh, and has held research positions at the University of Pennsylvania, Kent State University, and the Polisher Research Institute. The focus of her research has been on stress and well-being in the middle and late adulthood years; the role of psychosocial factors such as close social relationships and psychological resources in resilience to stress and in well-being; and gender differences in stressors and resilience to stress.
Dr. Bookwala is currently on sabbatical leave at Lafayette and will begin her tenure at Gettysburg College this summer. In the meantime, Gettysburg Provost Chris Zappe will continue in the role he has occupied since 2010 before transitioning to a full-time faculty position within the Management Department.
&nbsp
Posted: 10/19/22