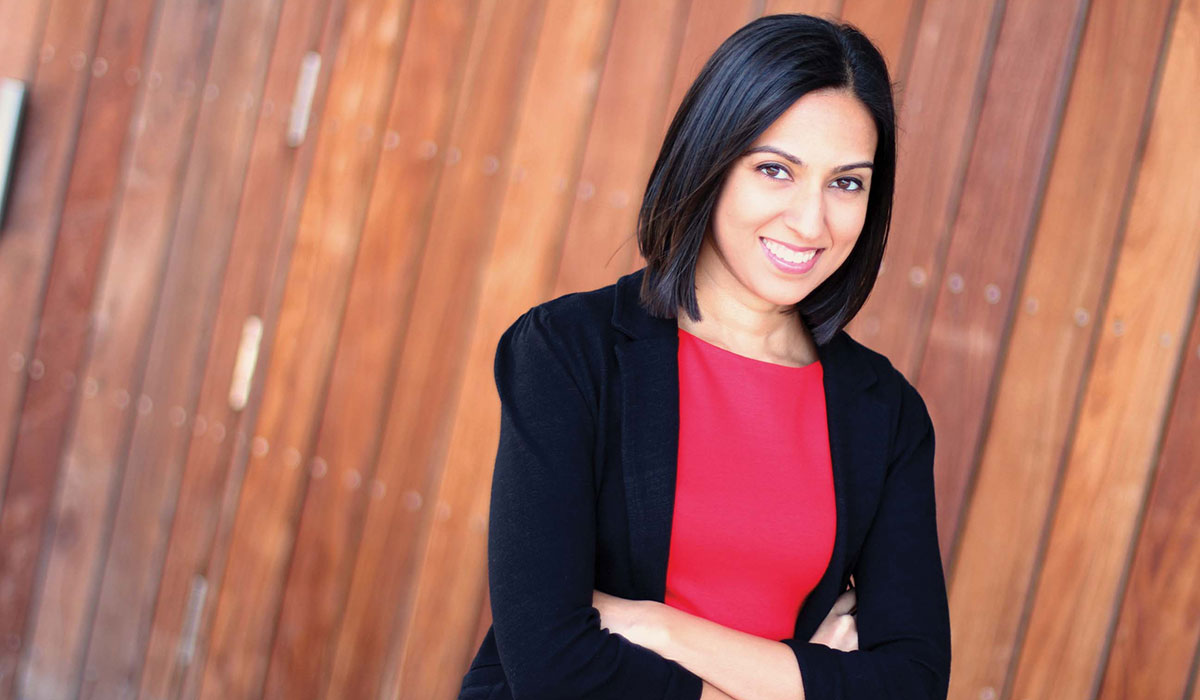 Maneesha Mukhi's '04 personal experience as an immigrant inspired her to launch Ask Ellis — a company that helps immigrants navigate the American immigration system by connecting them with experienced immigration lawyers and other resources.
Mukhi immigrated to the United States after spending years in Switzerland, Korea, and several other countries due to her father's work as an Indian diplomat. But she always knew she wanted to attend an American college or university.
"Being an immigrant drove so many of my choices while I was here," Mukhi said.
What she studied, where she worked, and how she got involved in her community—all of it was determined by what would help her navigate the immigration process once she graduated. When Mukhi received her green card, she had just earned her MBA at the University of Chicago and was working in consulting.
"I went in a completely different direction with my career once I received my green card," Mukhi said. She quit her job in consulting and, after a brief stint at a nonprofit, explored entrepreneurship, a career path that would have previously jeopardized her visa sponsorship.
"I was always drawn to helping people and wanted to help the immigrant community," said Mukhi. "There is anxiety in every immigration story. Whether you are a student, a startup, a scientist, or just in love, staying in the U.S. is incredibly difficult. But there are ways to make it work, and that's what I focus on with Ask Ellis."
For Mukhi and many of our graduates, a Gettysburg education is a transformative experience that creates engaged global citizens who continually strive to make a positive impact in their communities. It's the stories of the individuals she has helped, Mukhi said, that emphasize the value of her work.
"The startup experience is a roller coaster. Some days you feel great about your work and other days are bumpier," Mukhi said. "The numbers are small when you are an early stage startup—that's just the nature of the work—but each number represents someone's anxiety that has been alleviated and a hope or dream made possible."
Mukhi is committed to growing Ask Ellis's presence in the New York City area and perfecting the company's services before scaling to other cities. While it is her dream to simplify the immigration process, she remains hopeful the recent attention to immigration will bring much-needed change to the immigration system as a whole.