Since its debut in 2013, the American political thriller House of Cards has been a prominent title among Netflix's Original Series. From October 2017 until its final season of production in May 2018, Charlotte Scheper '17, a cinema and media studies major, was a production assistant for the hit show.
Spending anywhere between 14 to 18 hours per day on set, Scheper was responsible for keeping the set clear and quiet during filming, assisting with mail and paperwork, and facilitating communication between the director and the crew. In addition, Scheper was individually tasked with distributing and maintaining anywhere from 200 to 400 walkie talkies and pieces of production equipment each day.
"I had no idea how huge and hectic a professional film set was," Scheper said, "There were some departments I had never even heard of, like 'Greens,' the department responsible for all the plants and natural scenery on set."
Scheper credits the organizational and communication skills she learned from her Gettysburg education in addition to her background in film from her cinema and media studies classes for assisting her in this role. Her advice to those interested in pursuing production work: networking. From her perspective, making connections is a crucial way of getting a leg up in the film industry.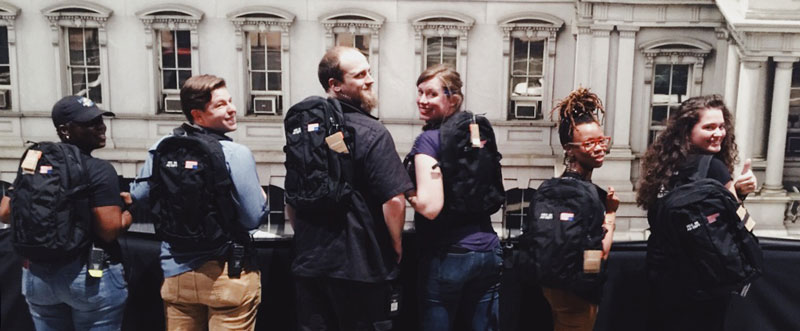 Even though Scheper had over 200 coworkers, she noted the personal connections she had with the rest of the crew. "For me, the most memorable part of this experience was the crew. We worked in some crazy locations and conditions, but it was always fun because the crew was so friendly with each other," she said.
By Marisa Balanda '21
Posted: 06/05/19