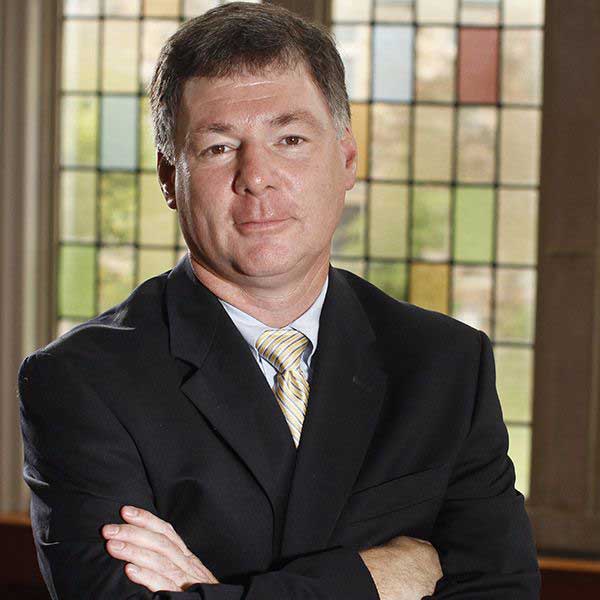 Gettysburg College President Bob Iuliano announced today (January 11) that J. Carey Thompson has been appointed to serve as the College's next Vice President for Enrollment and Educational Services (EES), effective July 1.
Thompson comes to Gettysburg with 38 years of experience in college admissions, enrollment, communications, career services, and student financial aid. Currently, Thompson serves as Vice President for Enrollment and Communications and Dean of Admission for Rhodes College. His previous roles include overseeing admissions, career services, and student financial planning at Centre College, and leading the admissions team at his alma mater, Furman University.
Throughout his career, Thompson has gained a deep understanding of and appreciation for the admissions process, including serving on the Board of Directors and as President of the Board of Directors for the Common Application. Thompson is recognized broadly for his transformative initiatives at three liberal arts colleges, his deep commitment to diversity and accessibility, and his ability to successfully steer institutional enrollment strategies in the face of dramatic change.
In his new role, Thompson will oversee Admissions, Athletics, Financial Aid, Institutional Analysis, and our Student Success and Wellbeing Program. He will follow current EES Vice President Barbara Fritze, who will retire this summer after more than 20 years in the position.
"Carey emerged from an exceptionally strong field of candidates as the individual with the wisdom, creativity, and integrity to lead our innovative EES division in today's competitive higher education environment," said Iuliano. "We are very pleased to welcome Carey to the Gettysburg College community."
Contact: Jamie Yates, Executive Director of Communications & Marketing, jyates@gettysburg.edu; 717-337-6801
More stories