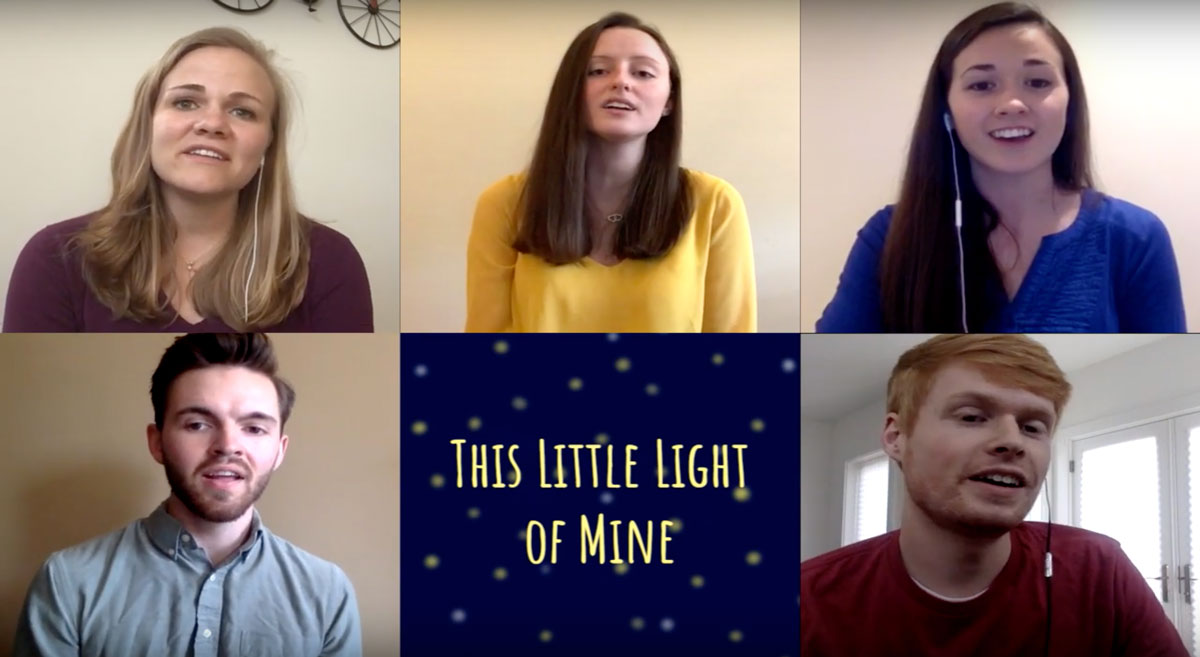 At Gettysburg College, we are committed to using our liberal arts education and our unique talents to bring people together. Just take Sunderman Conservatory of Music alumni Kelly Reymann '18, Meghan Riley '17, Molly Clark '17, Isaac Hawkins '18, and Eddie Holmes '18, who recently performed "This Little Light of Mine" while in self-isolation during the COVID-19 pandemic.
Reymann, a music educator at Butterfly Ridge Elementary School in Frederick, MD, created a YouTube channel specifically for her students who are currently studying remotely. She is devoted to posting a new song each school day to reassure her young aspiring musicians during this chaotic time.
Students at the Sunderman Conservatory of Music are known as leaders at the district, region, and state levels in music education. All majors in music education participate as members of the National Association for Music Education Collegiate chapter on campus and attend and participate at the Pennsylvania Music Educators Association (PCMEA) district, region, and state conferences.
Learn more about music education at the Sunderman Conservatory of Music.