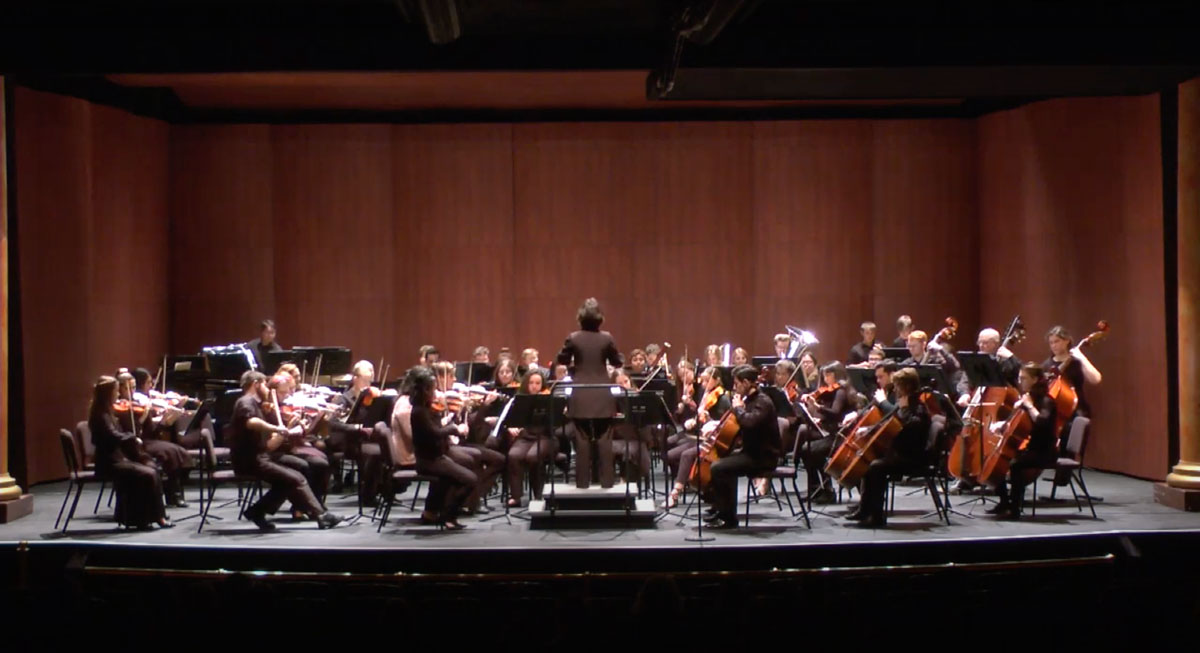 Gettysburg College is committed to helping students gain a dynamic liberal arts education, while encouraging students to pursue their individual talents to the fullest. Ana Vashakmadze '22 of the Sunderman Conservatory of Music has long had an interest in music, particularly in the piano. She came to Gettysburg knowing her passion for the instrument would be thoughtfully intertwined into her broader academic experience as she pursued her Bachelor of Arts in Music.
Now studying remotely due to the COVID-19 pandemic, Vashakmadze has found creative ways to stay connected with her Sunderman peers while following social distancing measures. Most recently, with the help of video technology, she partnered with classmate Gyasu Bajracharya '21 to perform No. 2 of Schoenberg's Six Pieces for Four Hands, which was shared on the student-run Sunderman Conservatory of Music Instagram account.
Vashakmadze, an international student from Georgia, has always held music in a special place in her heart. From her perspective, music is a "source of hope, inspiration, and motivation that should definitely be used as such during this time of extreme uncertainty due to the Coronavirus pandemic." She is hopeful that her Sunderman education will not only help her to finetune her piano skills, but to find new and innovative ways to "improve the moods of her listeners, when the world is in a current state of panic."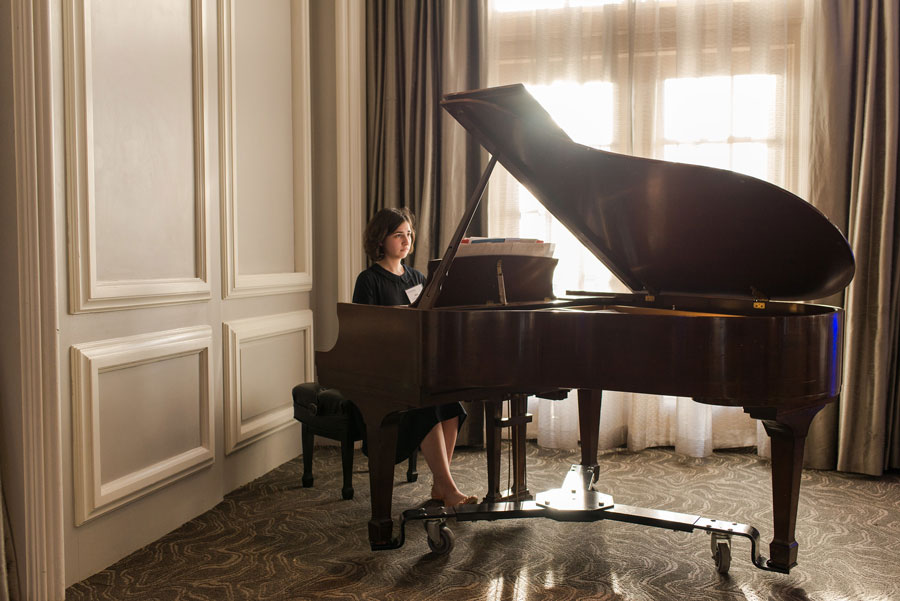 For Vashakmadze, pursuing a Bachelor of Arts in Music at Gettysburg College means "spending a lot of time in Schmucker Hall," she joked. "Sometimes even when I am doing my homework for other classes, I still go to Schmucker, as I know I will have a piano closer to me and I'll be surrounded by my friends practicing, which is always fun and motivational."
She continued, "Being a part of the Sunderman community has been very important for me, and it has allowed me to meet many of my closest friends. Together, we have been sharing and performing music. Playing at each other's recitals and supporting each other is very important for musicians, and this building has created a great community to do so."
Being separated from the College and Schmucker Hall has allowed Vashakmadze to realize how important people of the Sunderman Conservatory are in her life, and how much she misses engaging with them in her daily routine.
"Being surrounded by amazing professors who are always eager to teach you, talk to you, and support you is something that has made my experience at Gettysburg very special."
Learn more about the Bachelor of Arts in Music at Gettysburg College.
By Hassan Williams-Kone '21
Posted: 04/21/20