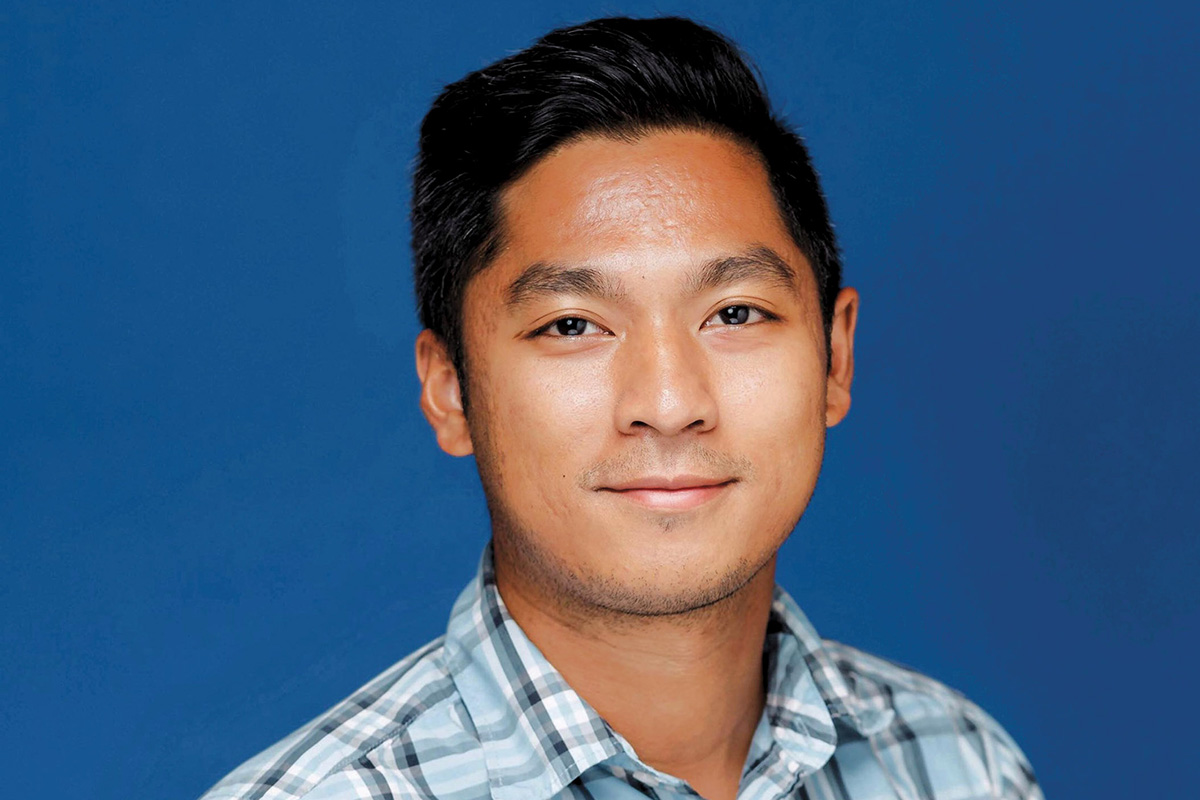 For Raksmeymony (Rex) Yin '14, born in a refugee camp in Thailand after his parents fled the Cambodian genocide, life is about legacy—and impact.
After immigrating to and settling in Philadelphia with his family in 1995, Yin learned to appreciate every opportunity available. When his parents reminded him of the promise of education, Yin was determined to take full advantage of all four years at Gettysburg College. He designed his major focused on intercultural studies through education, for which he conducted education research and later studied abroad in Denmark. Yin was also heavily involved in local education programs, served as one of the first Inclusion and Belonging Peer Educators, and became an immersion trip leader—working to make a difference in the Gettysburg community.
"The initial thought for refugees in a new country is survival. But once we survive, how do we thrive?" said Yin. "Because of my opportunities, I've had the privilege to write my own history and pave my own path. I continually ask myself, 'What mark am I leaving—not just for myself, but for my family and the Cambodian community? How am I helping others thrive?'"
Today, Yin continues to do just that, helping Philadelphia's youngest students learn how to thrive.
As the deputy director of content development and learning strategy at the SPARK Quality Support Center, a Shine Early Learning project, he plays an active role in delivering positive results for children, families, and communities through early childhood programs across the city of Philadelphia. Specifically, he oversees the professional learning and development opportunities for Philadelphia's city-funded pre-kindergarten program (PHLpreK), which has more than 180 early childhood education providers throughout the city.
"It's important to me to help provide excellent early childhood education to the children of Philadelphia, particularly the children of immigrants and refugees, and of Black, Indigenous, and people of color who have experienced long histories of inequities and challenges," said Yin.
Through his First-Year Seminar at Gettysburg, Yin learned about the types of education systems worldwide and quickly realized that his public schooling in Philadelphia was under-resourced, underserved, and inequitable. Since then, he has remained driven to help deliver high-quality support services directly to early childhood education providers in Philadelphia, such as content-specific professional development and resources.
"Gettysburg College provided me with the opportunity to delve deeper into my educational experiences while gaining more of the academic framework to understand my lived experience, but just as importantly, the lived experiences of others who've also had an inequitable education," explained Yin. "Now, I have the opportunity to think about high-quality learning experiences and how to best provide them as equitably as possible. This matters because research shows that high-quality preschool education has incredible longitudinal effects on young learners for decades. That's an impact that will last for generations to come."
To best serve communities, Yin is emphatic that one must understand and embed themselves within them. Yin, who was involved with the Center for Public Service (CPS) all four years at Gettysburg, goes above and beyond the responsibilities of his current role by being an active volunteer in Philadelphia communities through philanthropy and inclusion work. He leads a social organization for Asian American and LGBTQIA+ community members, helps increase educational experiences for Southeast Asian American youth, advocates for culturally responsive care and public parks, and engages in community-led fundraising for equitable funding for Philadelphia's Asian and Asian American nonprofit organizations.
"I credit my volunteering experiences with CPS for reinforcing the importance of being community-informed and community-driven," Yin said. "It's very easy to be in a position that serves others while being far removed from the people you're meant to serve."
"What mark am I leaving—not just for myself, but for my family and the Cambodian community?"
In addition to growing and serving others through his full-time job and volunteer work, Yin remains a lifelong learner to continually engage with the world in a meaningful way. In 2021, he completed his master's degree in early childhood education from Eastern University. Yin is also currently working toward a second master's degree in public policy from Temple University, as well as a professional certificate through the University of Pennsylvania's Executive Program in Social Impact Strategy. Through all this hard work, following in his parents' footsteps, he still gets at least seven hours of sleep nightly, exercises daily, and listens to personal development podcasts.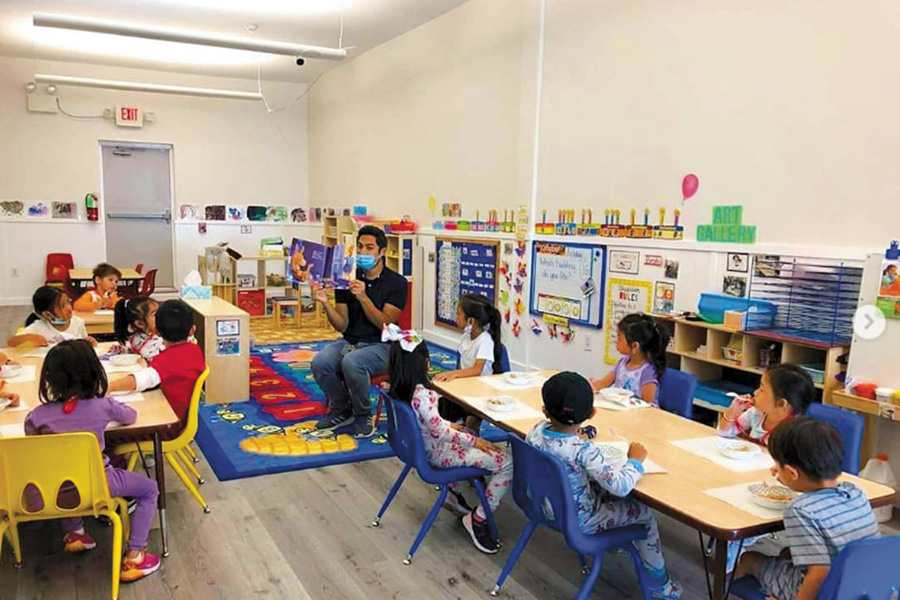 "Balance, well-being, and mental health are important to me," said Yin, who finds strength in remaining connected to the Gettysburg Network, recently serving as a guest speaker for the Office of Multicultural Engagement on the topic of "Asian American Stories of Resistance and Resilience." "Somehow, I've figured out the method to the madness."
While Yin enjoys his work with Philadelphia's youngest learners, he aspires to one day contribute to the public and social policies that impact marginalized and vulnerable communities related to early childhood education or education more broadly. He also aims to continue developing acumen in design and strategy to create systems, processes, and practices that ensure long-term sustainability and capacity building.
"Gettysburg's classrooms provided me with the academic foundation to understand that the world is intersectional and complex. Then, my public service experiences through Gettysburg showed me that you can be a part of this world, you can experience this world, and you can truly connect to it outside of books," Yin said. "You can be driven to Do Great Work through lived experiences."
by Katelyn Silva
Posted: 08/17/23