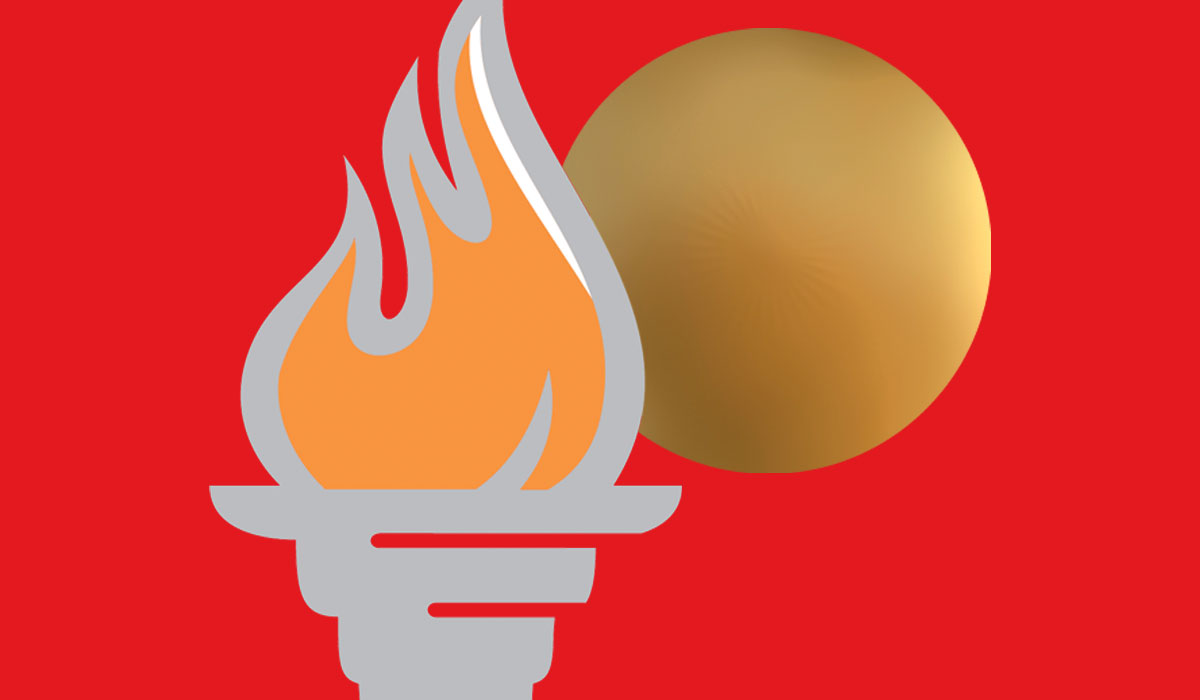 Jennifer Lasher Angell '90, an international sports broadcaster, gives us a peek into the production.
Having a front-row seat for Shaun White's last halfpipe event in the 2022 Winter Olympics may not look like it has much in common with a degree in French, but you'd be surprised.
As a French major at Gettysburg College, I was determined to use my language skills and had been searching for the perfect entry into the international world. In 1992, I got my foot in the door with ESI Production Services, the company responsible for the host broadcast TV production for not only the 1994 World Cup in the United States, but also for the 1994 Winter Olympics in Lillehammer, Norway, and the 1996 Summer Olympics in Atlanta, Georgia. A world of opportunity—quite literally—was open to me, and I grabbed the chance to start my career in sports broadcasting.
The Ultimate French Exam
After the Atlanta Olympics in 1996, I was recruited to move to Paris to work on the 1998 World Cup in France. At last, my French skills would be put to the test. Moving at such a young age to live and work in Paris sounds like a dream come true, but it was quite difficult getting settled and learning a whole new vernacular for TV production in French. As soon as everything "clicked," I was able to enjoy the job—and Paris!
After my first experience in France, I widened my global exposure and went from Vail, Colorado, for the 1999 Vail World Championships, to Sydney, Australia, for the 2000 Summer Olympics, back to the United States for the 2002 Winter Olympics in Salt Lake City, Utah, and on to Korea for the 2002 Korea/Japan World Cup. I found myself using my French with colleagues, but in different parts of the world. It was in those moments that I could see that my career was becoming global.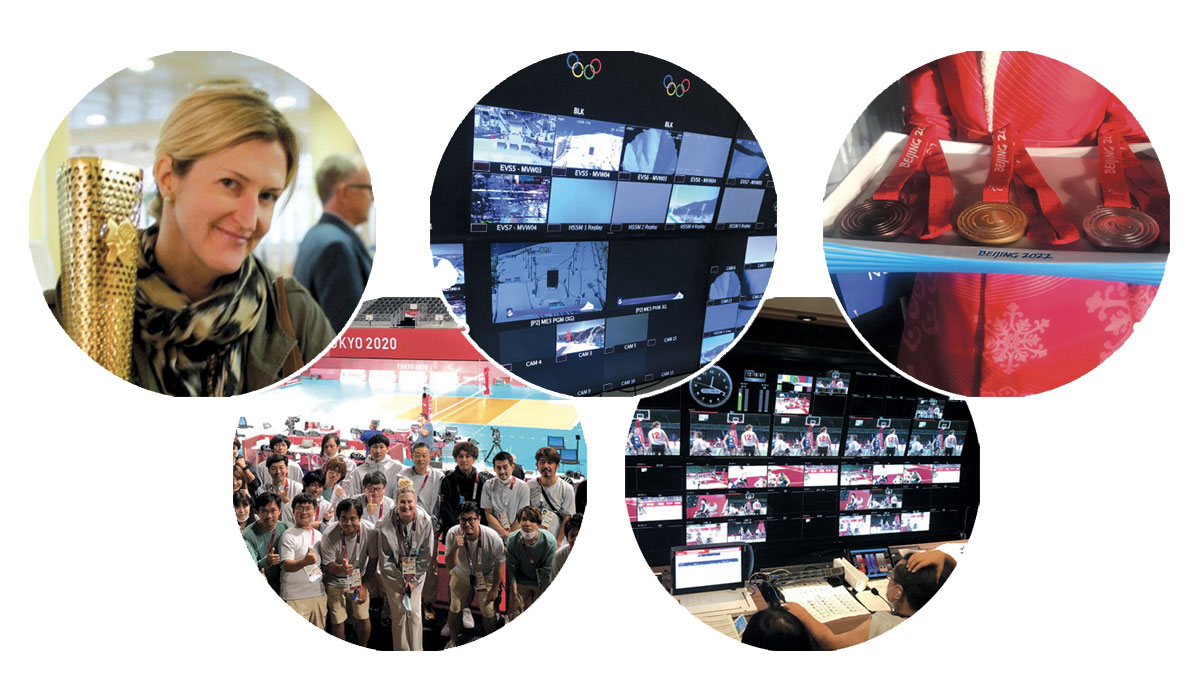 After moving back to Paris with my husband, Peter, in late 2002, I worked the French Grand Slams for 10 years and was later invited to work tennis events with ESPN. These experiences ultimately led me to new opportunities with a broader skill set, from the Asian Games in 2006 to the World Cup in Russia 12 years later.
From my involvements in these projects, I found I enjoyed putting these international events together. This allowed me to utilize all the skills I had acquired over the years—such as organization, communication, and multitasking—and have continued to build upon them in each destination around the world.
Olympic Firsts
The COVID-19 pandemic caused obvious slowdowns in the industry. However, when things began to reopen, I was in Paris for the Olympic Boxing Qualifications in May and June of 2021, which lead to being back in the truck for the 2021 Summer Games in Tokyo, producing surfing—a first-time sport for the Olympics. Our production team managed to win a bronze "Golden Rings" award that year for the production, an award that promotes and awards excellence in the broadcasting of the Olympic Games!
I stayed on in Tokyo in September 2021 and produced the Paralympic wheelchair basketball and sitting volleyball competitions. These sports were amazing to witness. I can only hope we managed to capture the Paralympic athletes' awe-inspiring talent and determination with the same sense of wonder that I felt in person.
Up a Mountain
Next up was the 2022 Winter Olympics in China. I traveled to Beijing to produce the snowboard halfpipe (Shaun White's last event—so emotional!), moguls, aerials, freestyle skiing halfpipe, parallel giant slalom, and the Paralympic snowboard cross and banked slalom competitions.
To me, what makes these roles so compelling is working with a production team with different backgrounds. At the Tokyo Games, I worked with Japanese colleagues, and in Beijing, my production team was Chinese. They have different ways of working and doing television, which is always enlightening to learn about and compare to how an English or American production crew works.
I am so thankful that my determination paid off. I use my French skills daily for both work and pleasure. I live in London with my wonderful husband, Peter, of 18 years, and I get to see some incredible places thanks to my career. After nearly 30 years in the business, I can honestly say that I've seen it all—from a front-row seat in the production truck.
by Jennifer Lasher Angell '90
Photos courtesy of the author
Posted: 11/03/22