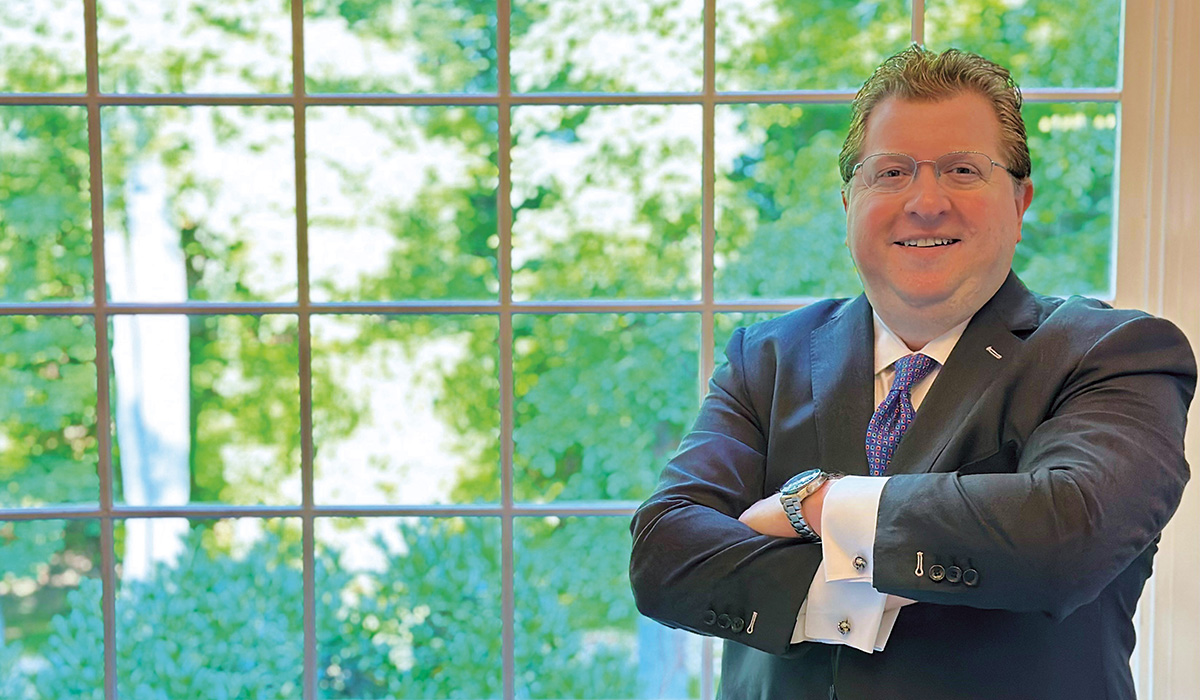 Established Brian '98 & Noel Pumphrey Endowed Scholarship and Kermit H. Finstad Award
Partner at McGuireWoods LLP
Served on the Alumni Board of Directors (2011-2019)
Political science and history double major
THE BENEFITS OF A GETTYSBURG EDUCATION GO BEYOND TECHNICAL SKILLS. The practice of law is about working with and serving others—your clients, your partners, and colleagues. The small, close-knit community of Gettysburg taught me how to work in small groups and in teams, and how to thrive in an environment where professors—like clients—expect hard work and excellence.
MY FOUR YEARS AS A MEMBER OF THE GETTYSBURG COLLEGE CHOIR were full of defining moments for my time at Gettysburg and my life in general. I had the honor of singing under Music Prof. Emeritus Kermit Finstad and with a fantastic group of singers. We traveled the country and the world, and we became very much a family. I also met many of my closest friends at Gettysburg, which provided an environment where you could really get to know people. A small residential liberal arts college is an ideal place not only to learn more about yourself, but also the kinds of people you want to associate with in life.
I WAS LUCKY TO SERVE ON THE ALUMNI BOARD OF DIRECTORS FOR EIGHT TERRIFIC YEARS. The best thing about that experience was that I was able to return to campus frequently and had ample opportunities to connect with current students, other alumni, and the current staff and faculty of the College. Having fond memories of the College is critical, but being a part of its continued evolution made me want to give back.
WITH EACH PASSING YEAR, THE QUALITY, BREADTH, AND DEPTH OF A GETTYSBURG EDUCATION continues to improve. Today's students have more curricular options and exposure to a growing diversity of activities. There is a strong focus on scholarship, community involvement, and entrepreneurship that will bring both personal and professional success to the next generation of our alumni.
I HAVE A PROFOUND SENSE OF LOYALTY TO, AND PRIDE IN, GETTYSBURG COLLEGE. I received an unparalleled education, participated in activities that I loved, and made some of the best friends of my life. In the 25 years since I graduated, I have watched a place that was already a top-notch institution get even better. I want other students to have the same opportunities that I had so they can continue Gettysburg's long tradition of greatness.
Photography by Noel Pumphrey
Posted: 08/17/23