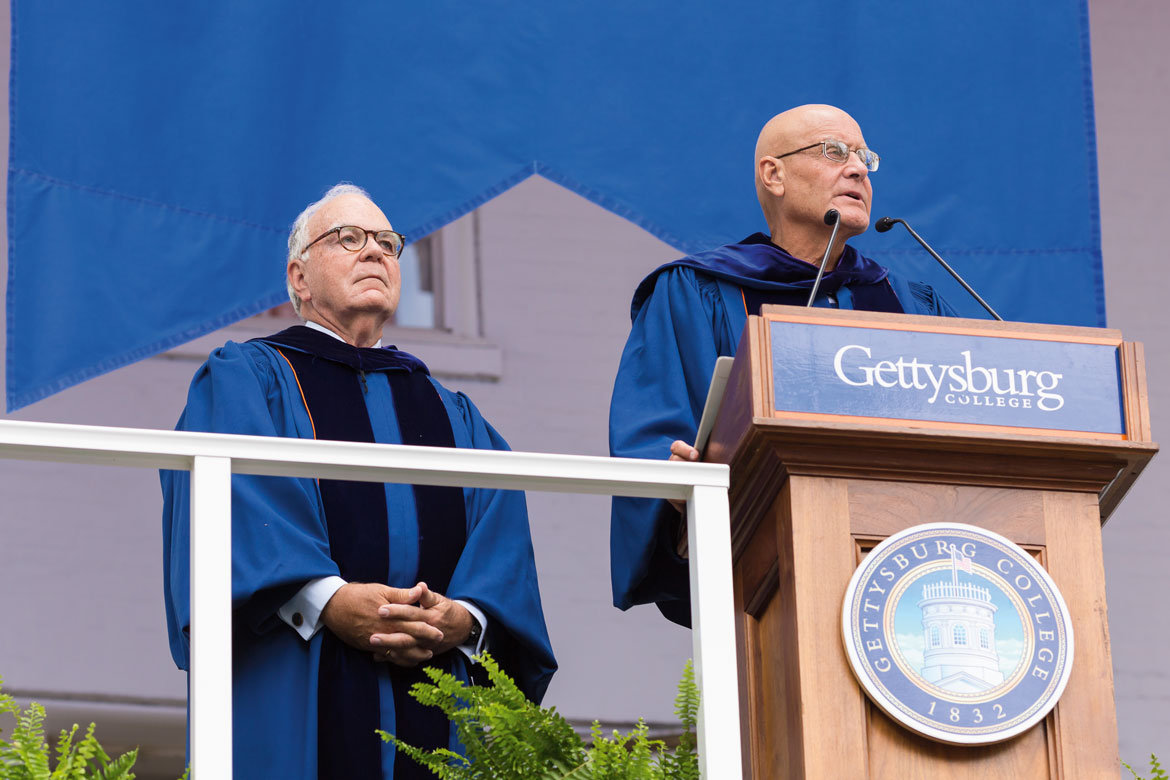 Gettysburg College graduates give fully of themselves to advance the greater good—in their careers, in their communities, and in the world.
At Commencement, the Board of Trustees presented the Lavern H. Brenneman '36 Award for Exemplary Service to Gettysburg College to Trustee Emeritus Robert H. Joseph Jr '69.
The Alumni Association recognized 10 other Gettysburgians: Dick Boak '72, Carol Hirst Clark '61, Bob Ortenzio '79, and Dr. John Perdew '65 received Distinguished Alumni Awards, the Alumni Association's foremost honor.
Don Burden '63, P'00 and Roy Fairman '68, P'02 were recognized with Meritorious Service Awards.
Young Alumni Achievement Awards for Service were awarded to Louisa Polos '08 and Kyle Rhood '08, while Jonathan Messier '03 and Justin Hoover '03 received honors for Career Development.