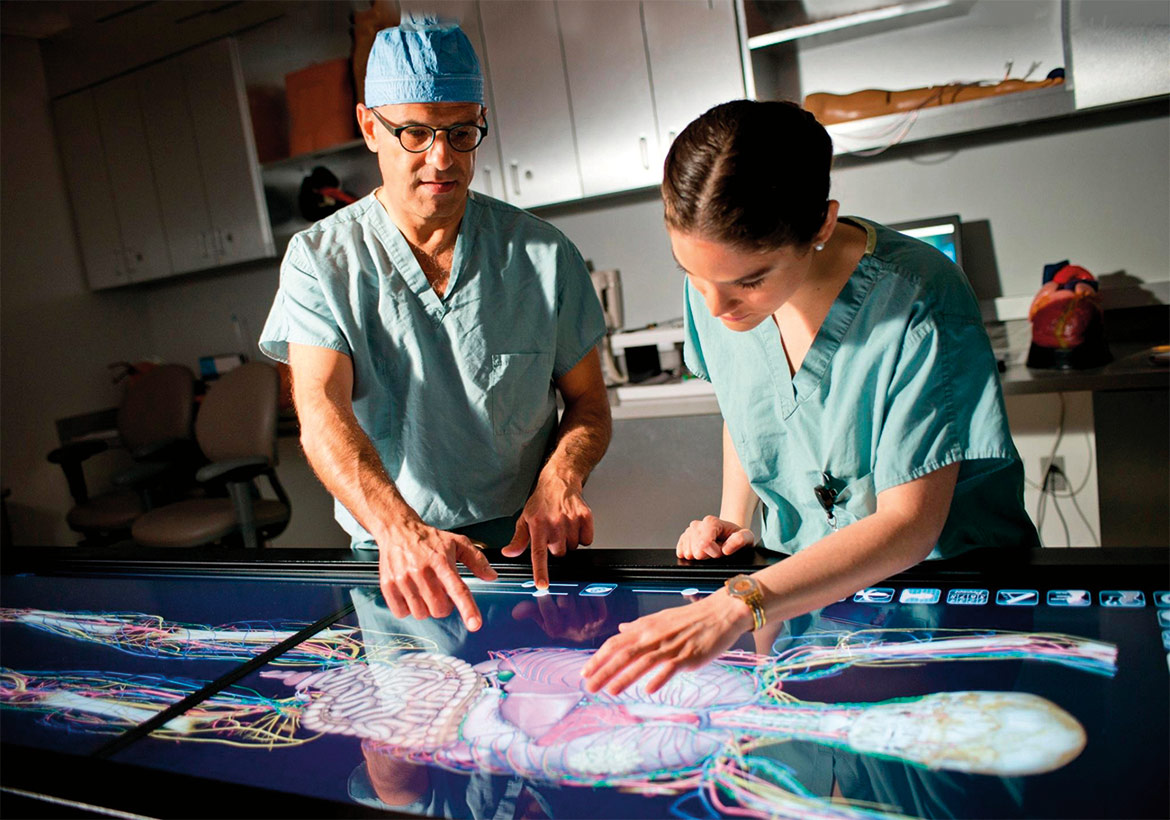 The Anatomage Table is the most technologically advanced 3-D interactive dissection table in the medical world today. Gettysburg College is gaining two of them for use in health sciences—or perhaps areas like archaeology or art—when an understanding of anatomy is critical.
This innovative technology allows students to virtually explore full-sized human and animal bodies in a way once accessible only through traditional cadaver dissection. With a simple swipe of a finger, students can rotate the simulated patient 360 degrees and dissect in any direction—and at any depth—to reveal anatomical features in exacting detail.
The Anatomage Table serves as a valuable teaching and assessment tool at top medical institutions around the globe, including Stanford University, the University of Michigan, and the Mayo Clinic.
The tables are gifts from Ray Truex Jr. '63, P'94, retired spine and brain neurosurgeon and a medical director at the Pennsylvania Medical Society, and Gail Seygal '67, a retired occupational therapy coordinator.
"I had a wonderful experience as a student at Gettysburg. The course I enjoyed the most was taught by Prof. Robert Barnes in embryology," said Truex. "He was such an inspiration to me, and the Anatomage Table does exactly what his course did for me in terms of understanding the human body. It's fantastic."
"I was blown away by the technology," said Seygal. "For our students to engage with these tables so early in their careers is tremendous. They typically wouldn't get this kind of exposure until graduate school, so I hope it awakens the interest of our students across disciplines."