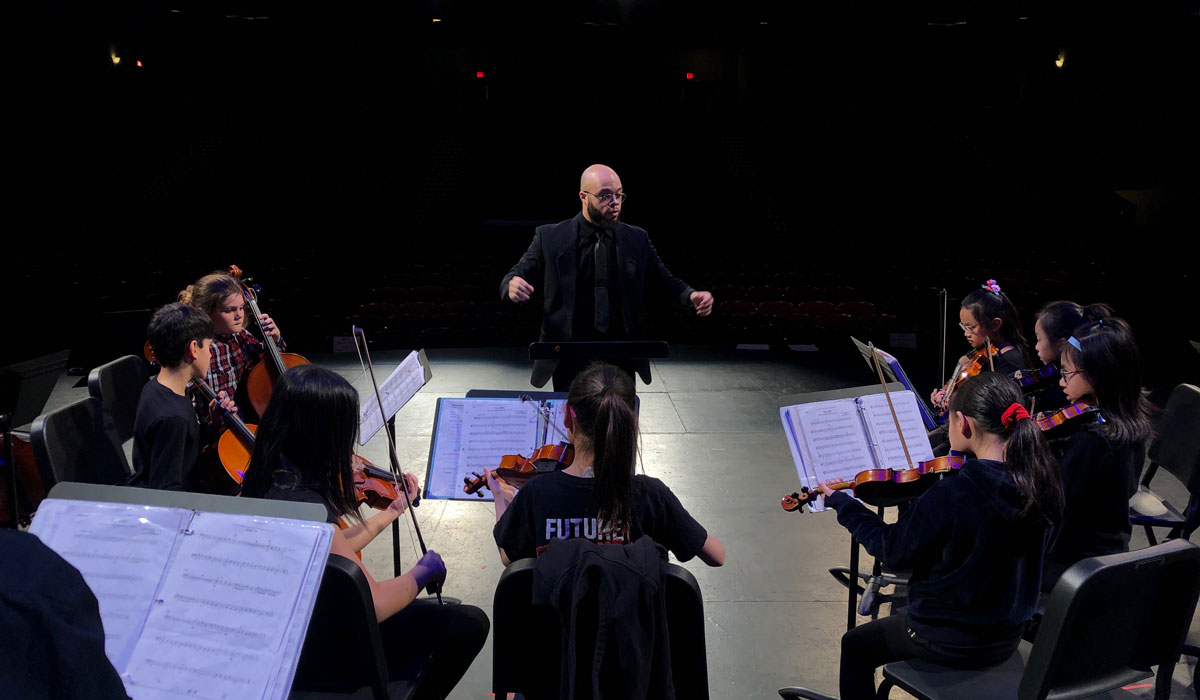 At Gettysburg College, our students learn that there are many ways to leverage one's talents to make a positive impact, including teaching and inspiring tomorrow's leaders. Recent Sunderman Conservatory of Music graduate Sébastien Ridore '19 has dedicated his early career to working with Boston's youth, and helping them to grow in their musical endeavors.
What is your current job?

In addition to my freelance work, I am the Director of the Vivaldi Orchestra at the Josiah Quincy Orchestra Program; a music coordinator at the Immigrant Family Services Institute; and a studio teacher at the Community Music Center of Boston. The Sunderman Conservatory of Music gave me the experience I needed to be a leader in the arts world.

What ensemble did you perform in at Gettysburg?

I consider myself fortunate to have played in the Jazz Dispatch for seven semesters, as I had the unique opportunity as a classical violist to express myself through jazz improvisation. Performing with the ensemble gave me confidence, it encouraged me to take risks in the classroom and on stage, and it ignited my curiosity to learn more about the jazz language and history. Dispatch is not just an ensemble—it is a community dedicated to each other's improvement.

Did you have a faculty mentor?

Prof. Paul Austerlitz was my faculty advisor, and he remains a dear friend. The greatest lesson he taught me was to be confident in my craft regardless of the statuesque. He showed me how to turn what makes me unique into what makes me great.

What are the benefits of studying at the Sunderman Conservatory of Music?

The ability to have control over my education set me apart from other professionals in my career. I studied Latin percussion. I completed a Business minor. I took improvisation lessons. I held leadership roles in several clubs, all while keeping up with my major. That ability is only possible at a liberal arts college like Gettysburg.

What advice do you have for today's students?

My advice would be to get to know your professors. The faculty members at the Sunderman Conservatory have so much more to offer than simply the hours you get to spend in class with them.