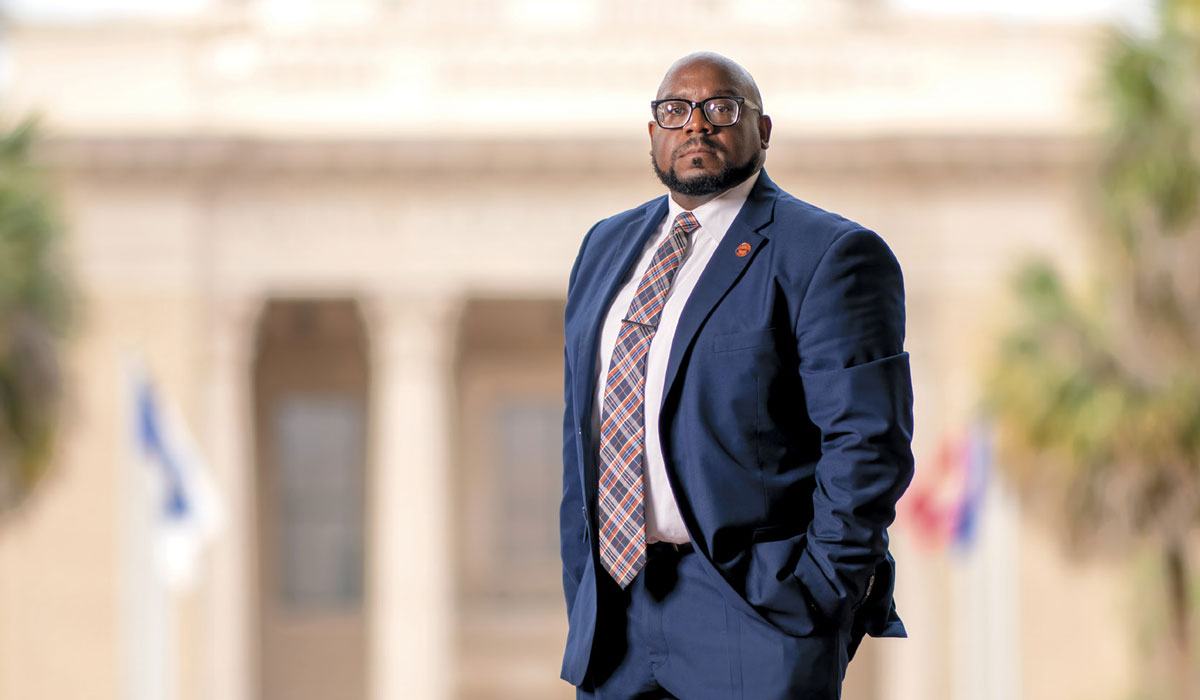 Appointed to Alumni Board of Directors in 2022
A regular contributor to the Orange & Blue Club and Gettysburg Fund
One of the youngest alumni to create a Gettysburg Fund Named Scholarship
Co-chaired his 10-year Reunion
Enjoys traveling, a love that was sparked while studying abroad in England in 2009
Gettysburg was definitely the four best years of my life. It was an incredible period of growth for me, and the person most responsible for that growth was former Football Coach Barry Streeter. He taught me and my teammates many lessons about life. I can still hear it now: "Be a man of integrity." He told us, "Men, I'm going to treat you just like I treat my sons. It's my job to help you be productive men in society." I'm forever grateful for that.
Many of the lessons that I learned at Gettysburg are ones I still carry with me today. Professionally, I'm an attorney, and personally, I'm someone who is very much an advocate against the status quo. Part of why I'm an attorney is I want to be able to advocate for people who are somehow harmed by the system that we have in this country and who may not have the same capabilities or voice to be able to defend themselves. At Gettysburg, I learned that being part of an organization or team is bigger than your personal feelings or your selfish desires or goals. Really understanding what sacrificing for the greater good means is something that I utilize every day.
Giving back is important to me. I wouldn't have been able to attend Gettysburg College without the generosity of others. I'm not a believer in fate, but if there ever was evidence for me that fate was real, it was me ending up as a Gettysburg College student. When I return to Gettysburg, it's the feeling I get when I go back to my mom's and dad's homes or my grandparents' house—it's like returning home. I know why we call the places we went to school our alma mater—it literally means "loving mother" in Latin. That's what Gettysburg was for me. I couldn't think of a better way to pay forward the blessings that I got through Gettysburg than establishing a Gettysburg Fund Named Scholarship to help another student or students in need—to contribute toward the gift of a Gettysburg College education.
My hope for current and future students is that they leave Gettysburg with a real understanding of what it means to be a quality person. I want them to be open-minded and open to listening to different perspectives. Maybe you still end up disagreeing, but you're listening and hearing others. I hope that they bring that approach with them in life because it's something that stuck with me, and it's something that I continue to try to do in the communities where I've lived since I left Gettysburg. I think if everybody would do that, worldwide, we'd be in a much better place as an overall human race.
Photography by Steven Sobel
Posted: 11/03/22