National Archives and Records Administration Research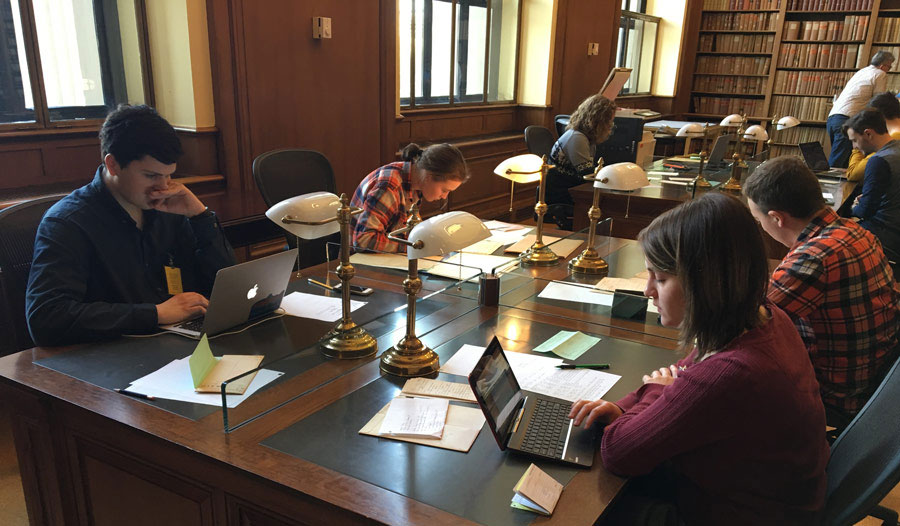 Students hard at work in the reading room of the National Archives Building, working with the pension files and service records of Civil War soldiers. Later in the afternoon, some students visited the Smithsonian Museum of American History, but others stayed at the Archives and received an introduction to the Papers of Abraham Lincoln by assistant editor David Gerleman. At the end of the visit, students met David Ferriero, the Archivist of the United States.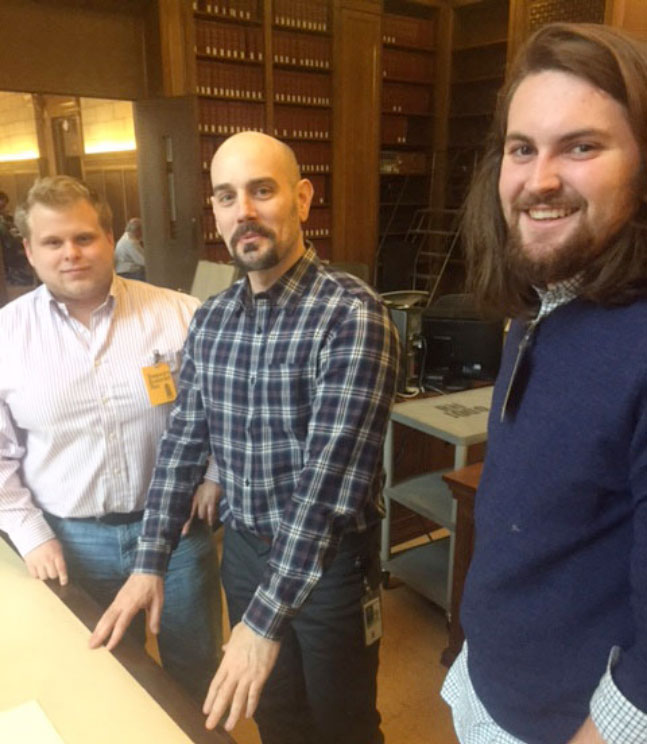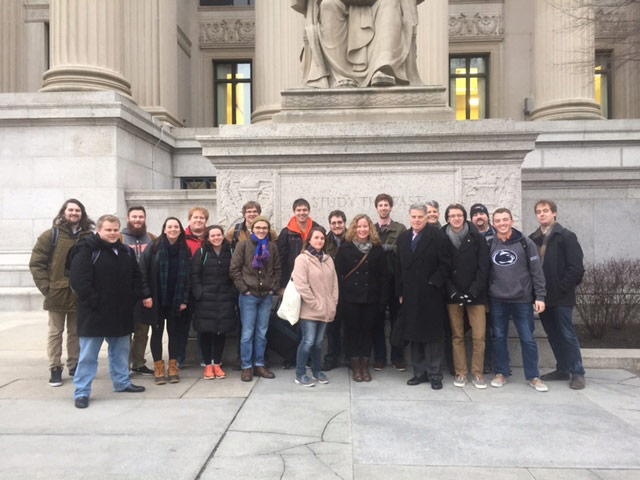 MCEAS Undergraduate Research Workshop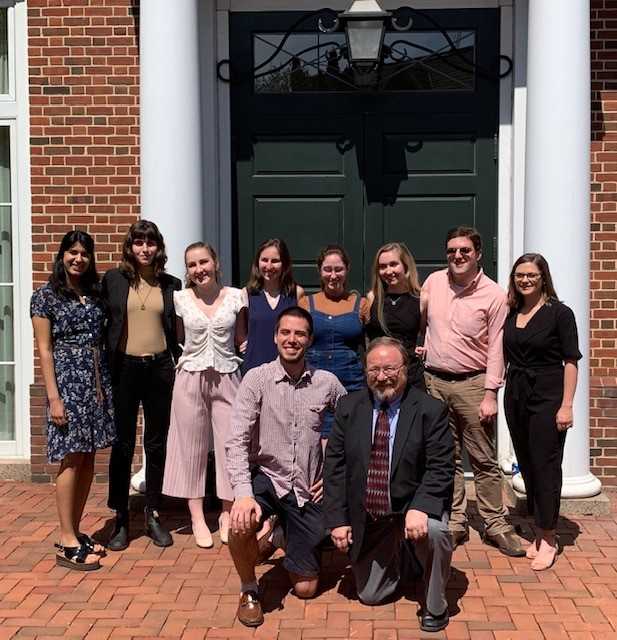 In Spring 2019, Lindsay Richwine (third student from the left), poses with Daniel K. Richter, the director of The McNeil Center for Early American Studies Undergraduate Research Workshop at the University of Pennsylvania. The McNeil Center is an interdisciplinary community of scholars who study the histories and cultures of North America in the Atlantic world before 1850.