You received a great education and most likely have a diploma hanging on your wall to prove it. But there are some other perks that go with being a Gettysburgian, and we encourage you to take advantage of them.
On this page:
Alumni Email
Alumni from the Classes of 2014 and later can keep their student email accounts. On July 1 after your graduation, your log-in user name will change to this format: USERNAME@alumni.gettysburg.edu. Even though your log-in user name will change, your student email address will still work. If you need to reset your password, please follow these instructions. If you still need help, contact alumni@gettysburg.edu.

Multi-factor authentication will be required to access Gettysburg email accounts for alumni. Alumni may use the Microsoft Authenticator App, SMS text message, voice call, or secondary email account. If you need assistance, contact the Help Desk at (717) 337-7000 and select option 1 or email ITHelpdesk@gettysburg.edu.
As a security precaution, alumni Gettysburg College email accounts will be deleted if they are inactive for two years or more.
Alumni Directory
The Gettysburg College online alumni directory is searchable by name, location, field of work, employer, student activity, and major. It includes all Gettysburg college alumni.
If you don't know your password, use the "Reset My Password" link. If you still need help, contact alumni@gettysburg.edu.
Also, please note that the information in the directory may not be used for any solicitation purposes. Thank you.
Search the Gettysburg College online Alumni Directory now.
Events in Your Area
Gettysburg holds events for alumni around the country and the world. Check our events listing to see what's coming up.
Bullet Points
All alumni receive our monthly e-newsletter with the latest on Gettysburg and Gettysburgians. Not getting Bullets Points? Email alumni@gettysburg.edu with your full name, class year and preferred email address.
Pennsylvania and Maryland License Plates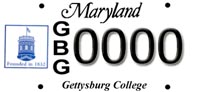 Drive your pride.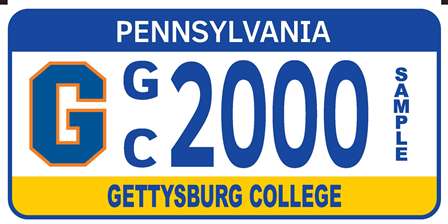 Contact us to request your application. This offer is valid for PA and MD residents only. Please do NOT order your Gettysburg plate directly from PennDot or the MVA because the Alumni Office must process your application first.
Insurance Discount
The College has partnered with Liberty Mutual to offer alumni exclusive savings on high-quality auto and home insurance. Call 800-699-8256 or visit Liberty Mutual to learn more and/or get a free quote.

*Discounts and savings are available where state laws and regulations allow, and may vary by state. To the extent permitted by law, applicants are individually underwritten; not all applicants may qualify.
Penn Club of New York
Gettysburg College is an Affiliate Member of the Penn Club of New York.
The Penn Club of New York, located in midtown Manhattan is happy to welcome Gettysburg College alumni as affiliate members. The club is located on "Clubhouse Row" at 30 West 44th Street between 5th and 6th Avenues. Club membership is open to all Gettysburg College alumni nationwide. In addition to guest rooms, The Penn Club features a library, two formal dining rooms, a grill room, meeting and function rooms, a business center, and a health club. All members will also have access to one of the most comprehensive reciprocal club networks in the world.
For complete information on membership and to download an application, visit the Penn Club web site at www.pennclub.org or contact the membership office directly at (212) 403-6657. Membership applications take approximately two weeks to process.
Legacy Admissions Experience
A signature program designed specifically for you and your high school junior, Legacy Admissions Experience is an insider's look at the college admissions process. This day includes the opportunity to participate in sessions that will help no matter where your child chooses to apply; meet faculty and students; tour campus; and eat in the dining hall. This is an interactive experience. Participants can expect to get questions answered and to engage fully with various aspects of Gettysburg College and the college admissions process. Legacy Admissions Experience is a great way to start your college search and is offered annually in March.
Standardized Test Prep Course Discount
Simply by being a Gettysburg Alumna/nus, you automatically receive a 10% discount on Princeton Review courses preparing for the MCAT, LSAT, GMAT, GRE, and others. Find out more!
Career Services
The Center for Career Engagement and Office of Alumni Relations provide lifelong career assistance for all Gettysburg College alumni. Learn more.
Transcript Services
Learn how to get a copy of your transcript.
---