Welcome to Celebration '22!
This year's Celebration will consist of individual department and program "Mini-Celebrations". Departments and programs can request up to $500 in funding to support one Undergraduate Research and Creative Activity event. Please see below for more information, or email celebration@gettysburg.edu.
Guidelines for "Mini-Celebrations" Funding Request
The deadline to apply for "Mini-Celebration" funding has passed. For more information, please contact Maureen Forrestal mforrest@gettysburg.edu
Deadline for Fall '21 is 12/10
Deadline for Spring '22 is 3/31
-Funding cap is $500 for one URCA presentation event per academic department or program. The presentations don't have to be capstones but must be work that has been conducted by Gettysburg students and mentored by a Gettysburg faculty member.
-The funds can be used for food, poster printing costs, prizes and other project-related expenses that directly benefit the students. Funds cannot be used for faculty or speaker stipends, honoraria, speakers' costs e.g., transportation or accommodations.
-In order to apply, please submit a Mini-Celebration '22 Funding Application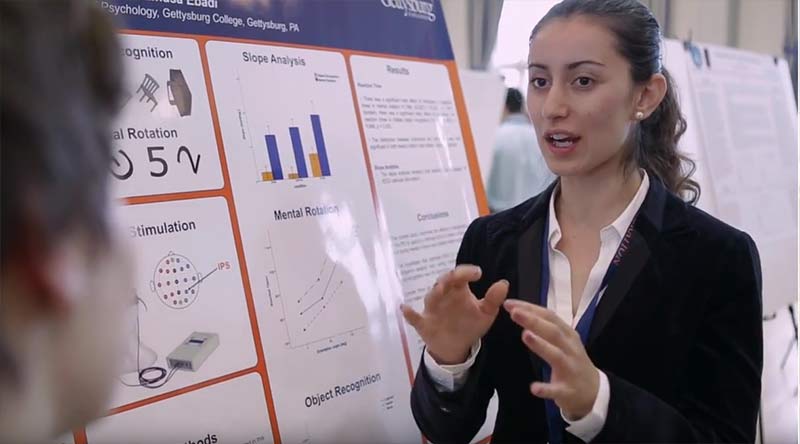 Past student research
Browse through student research presentations from past years in The Cupola, Gettysburg College's collection of scholarly and creative works produced by faculty, students, and other members of the Gettysburg College community.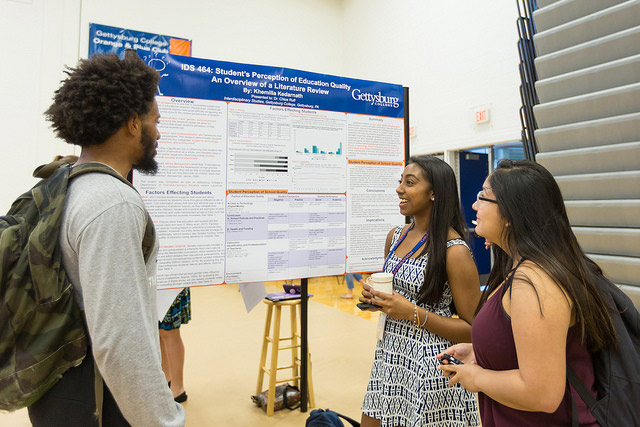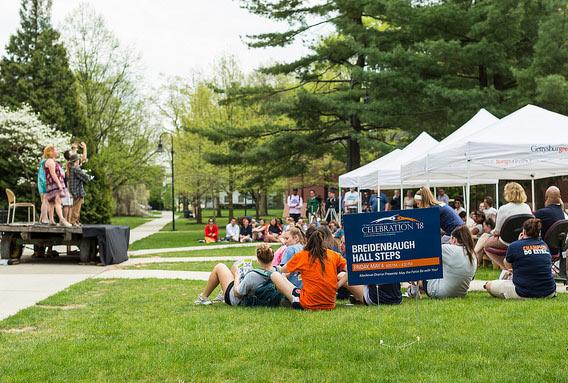 Photos from previous events