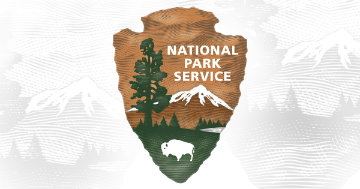 CWI's Brian C. Pohanka Internship Program is unique among undergraduate programs across the country in providing students unparalleled internship opportunities in history. The program offers Gettysburg students a remarkable opportunity to do paid work on the public history frontlines, giving tours of iconic historic sites, gaining hands-on experience with original artifacts, leading children's programs and social media efforts, and conducting independent historical research. Thanks to the generosity of the Pohanka Foundation, the Civil War Institute is able to place 20 to 25 students at various historical parks every summer. Now in its eighth year, the program has played an important role in its alumni's professional lives, opening doors that have led to unforeseen opportunities. More than 70% of program alumni are currently working in history or education, or pursuing graduate work in a related field. Former Pohanka interns are employed across a wide range of paths in the field, as museum curators, historic preservation planners, park rangers, K-12 social studies teachers, librarians, educational consultants, and development officers in historical organizations, among others.
Becky Oakes '13 was the first Pohanka internship alumna to find permanent work with the National Park Service, joining the staff of Fredericksburg & Spotsylvania National Military Park in 2015. In the spring of 2018, four additional program alumni donned the green and gray NPS uniform in a permanent capacity: Emma Murphy '15 at Andrew Johnson NHS (Greeneville, TN); Andrew Astley '16 at Martin Van Buren NHS (Kinderhook, NY); and Gabby Hornbeck '13 and Amanda Pollock '18 at Boston NHP (Boston, MA).
Murphy, who earned a Masters degree in History with a concentration in Public History from the University of West Georgia, came to Andrew Johnson NHS with previous experience as a seasonal employee at Gettysburg National Military Park and three summers as a Pohanka intern. In her new position, she gives tours of Johnson's home, manages the park's Facebook page, and assists with planning new tours and programs for the site. Astley, who worked as a Pohanka intern at Andersonville NHS and a seasonal Park Guide at Martin Van Buren NHS before being hired as a permanent employee, also serves as a frontline interpreter, giving tours of Van Buren's estate to a diverse mix of visitors. "If you had told me four years ago that I would earnestly desire to making a living by talking to crowds, I wouldn't have believed you for a second, but here I am," says Astley. "The Pohanka internship program gave me a window into a career that I fell in love with, but it also gave me the knowledge I needed to pursue it."
Pollock was "bit by the National Park Service bug" during a Pohanka internship at Appomattox Court House NHP, which she then followed up with a summer at Gettysburg NMP and seasonal employment at Harpers Ferry NHP, under the auspices of the West Virginia Citizens Conservation Corps. She now works as a Park Guide on the Social Justice Team at Boston NHP, where she delivers interpretive programming along the Freedom Trail and the Black Freedom Trail, facilitates interactive programs such as Town Meetings, and works with the education liaison to create effective educational programming for schoolchildren. "I feel incredibly blessed to be where I am today," notes Pollock. "I could not be more thankful for the guidance and support given to me by my mentors, my professors, and my coworkers. We are all one team – and I'm honored to be a part of it."
CWI celebrates the success of these alumni, whose field experiences and networking opportunities as Pohanka interns opened valuable doors along their path to permanent employment. Through their success, the program's dual impact in supporting individual students' career advancement, as well as strengthening the preservation, interpretation, and management of special historic places for decades to come, continues to reverberate. Read more about Oakes' and Astley's experiences in this in-depth story.