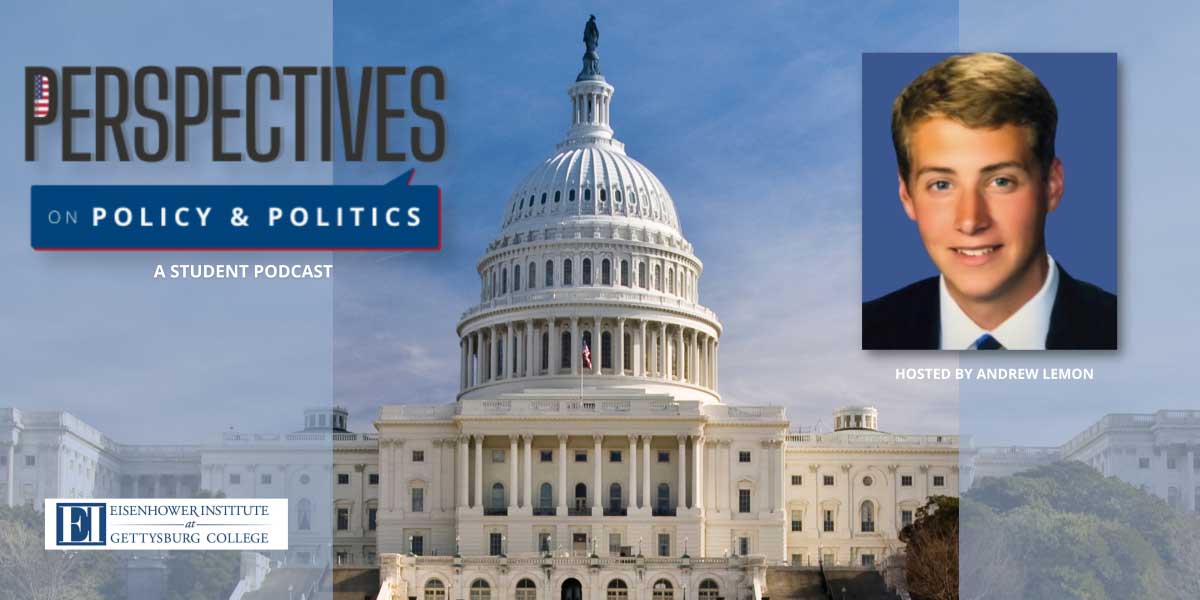 The Future of Cybersecurity and AI
Episode 5
Gettysburg College students join host Andrew Lemon to discuss America's biggest cyber threats, new countries identified as hotbeds for cyber attacks, and ethical use of Artificial Intelligence (AI) on campus and beyond. Anthony Choi, a data science minor, focuses on operations and platforms. Patrick Mahoney, a public policy student headed to law school, adds an interesting legal and policy perspective.
Past Episodes
Gettysburg College junior Andrew Lemon hosts a conversation with fellow students Ella Prieto and Maddie Maier on the Pennsylvania Senate election, political polarization, and more in the runup to the 2022 midterm elections.
Gettysburg College junior Andrew Lemon hosts a conversation with fellow students Troy Ayado and Aidan Campo about the future of the U.S. Supreme Court, Georgia's Senate runoff and the upcoming 118th Congress.
Inflation is digging a hole into the pockets of millions of Americans. Is the Federal Reserve doing enough? Too much? What about growing national security threats from China and Russia? Are there really spy balloons in the skies above us? Join host Andrew Lemon with fellow Gettysburg College students Owen Labruna and Clayton Brosend for a thoughtful discussion about our economy and International affairs. Hear what our students think about whether President Biden needs to ramp up fiscal policy, and national security threats at home and abroad.
Join host Andrew Lemon, Professor Rimvydas Baltaduonis and student Blake Dudley as they discuss the ongoing war in Ukraine. In our first episode with a Gettysburg College faculty member, energy and security expert Baltaduonis provides insights into economic implications from the war and where the world should direct energy efforts moving forward. Dudley discusses his perceptions of the Russian military strategy and how it speaks to Russia's larger end goals of political repression.