Gettysburg College's inaugural Virtual January Term (J-Term) provides students with free, hands-on programming over the winter break. Each program is designed to build upon classroom learning with crucial college, career, and life skills to ready Gettysburgians for the world that awaits.
On this page:
Overview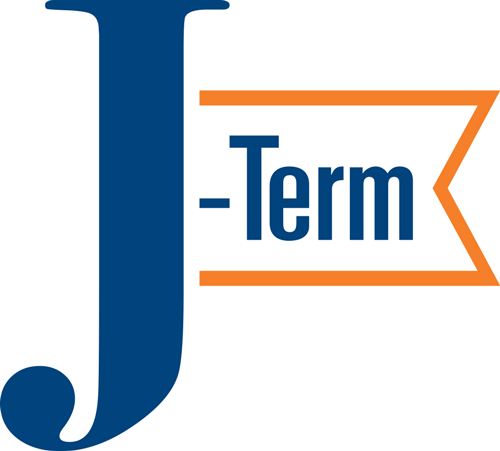 The J-Term features dynamic offerings designed by Gettysburg's most distinctive programs, including the Eisenhower Institute, Center for Public Service, Garthwait Leadership Center, Center for Career Engagement, and Peace and Justice Studies.
Our programming is intentionally divided into four core competencies that will help students to translate their aspirations into action and increase their personal, professional, and societal impact upon graduation. The competencies focus on networking, leadership, college and career skill-building, and advocacy.
All sessions require advance registration. Due to demand and to ensure robust facilitation, a few of the sessions will be capped. The sessions are not for academic credit. J-Term registration closes for students on January 4.
---
Build your Gettysburg Network
Session 1. Get Career-Ready: Expanding What You Know and Who You Know #
* Capped sessions included. Two-part program (Meetup and Prep). By popular demand, the cap for each session has been increased to 50 participants.
** These sessions have reached their capacities. There is a waitlist provided on Handshake.
The Center for Career Engagement (CCE) and College Advancement are partnering to host industry-specific panels and networking events. The meetups will bring students together with alumni, parents, and friends of the College to facilitate knowledge sharing, career engagement, and mentoring relationships. CCE will offer a prep session in advance of each meetup focused on refining one's professional presence and personal pitch. Students will also learn key tips to enhance their networking skills.
Two meetups, one focused on Health and Science and another on Business—popular sectors represented well by our strong Gettysburg Network—are planned. Each student who participates will be offered the opportunity to engage in one-to-one meetings with the Gettysburg Network panelists, facilitated through CCE during the spring semester.
Here's what you'll learn:
Industry trends, pathways, and issues from professionals across fields.
Job search advice and insights from recruiting and hiring leaders.
Initial connections with members of the Gettysburg Network for potential mentorship and future networking conversations.
---
Lead with Purpose and Principles
Session 1. Leadership Lessons with Susan Eisenhower #
Join Susan Eisenhower, Chairman Emerita of Gettysburg College's Eisenhower Institute, the week of January 11 as she interviews distinguished Gettysburg College alumni about their career journeys and the leadership lessons they'd like to share with fellow Gettysburgians.
As the granddaughter of President Dwight D. Eisenhower, Susan Eisenhower offers students a unique perspective in the arena of leadership development, specifically the character and mindset necessary for today's generation to bring about change in a complex, interconnected world.
Beyond her integral involvement with the Eisenhower Institute, she is an author, international policy consultant, and an expert on international security, space policy, energy, and relations between the Russian Federation and the United States of America.
Here's what you'll learn:
Discover how to embrace accountability and rally others around problems that are not easily solvable.
Understand what it means to set a vision and welcome the "long game" as a leader.
Explore the importance of establishing a culture, bridging difference, and remaining true to yourself and your values.
Gain insights into the sacrifices and intrinsic rewards of serving others through a leadership role.
Session 2. Reaching the Highest Peak: How to Build an Effective Team #
*Four-part program.
The Garthwait Leadership Center (GLC) offers an innovative, two-week leadership development intensive designed for all Gettysburg students to learn and practice essential teamwork skills related to leadership, group dynamics, and decision-making.
Engaging in teams of five or more, students participate in four virtual workshops built around Harvard Business Education's award-winning, state-of-the-art, 90-minute, team-based simulation, which uses the dramatic context of a Mount Everest expedition to learn and apply teamwork principles.
Team members communicate and collaborate in the simulation to maximize group achievement and avoid the perils that threaten the group's ability to reach the Everest summit. Students also engage in readings, guided reflections, group discussions, and alumni-led conversations about effective teamwork to enhance the simulation experience. Students can register online individually or in teams of at least five people.
Here's what you'll learn:
Experience how to build, participate in, and lead effective teams.

Examine how teams can improve the way we make decisions.

Consider how opposing interests and asymmetric information affect team dynamics.

Recognize how leaders shape team decision-making and performance in competitive and time-sensitive situations.

Explore how teams and their leaders deal with tradeoffs between short-term task completion and longer-term team effectiveness.

Identify how cognitive biases impair decision-making.
---
Hone your College and Career Skills
Session 1. Study and Time Management Skills with Academic Advising and Student Support Services #
Set yourself up for success this new year by signing up for a two-day program on studying and time management skills, hosted by the staff in Gettysburg College's Academic Advising and Student Support Services. You will explore how to organize your day-to-day demands to be more manageable, leverage technology to conquer habits of procrastination, sharpen your studying strategies, and still find time for leisurely activities. Each workshop will wrap up with insight from a panel of upper-class students who will share their successes and challenges in implementing these strategies.
Here's what you'll learn:
Analyze and evaluate your current time management and study habits to create new habits that work for you.
Learn the causes of procrastination and discover ways to overcome it.
Develop planning systems for the spring semester.
Learn how to study efficiently by matching study habits with your learning preferences.
Implement effective work habits into your schedule.
Session 2. Oral Communication and Presentation Techniques #
These workshops will focus on the essential career and life skills of guiding and bringing to life thoughtful and engaging discussions. Three 90-minute sessions will be offered. The first session will cover the techniques and best practices for communicating with a live audience and how to connect to and engage with an audience. The second session will focus on how to effectively facilitate discussions. The third and final session will provide tips for a successful presentation, including how to organize and create visual materials.
Here's what you'll learn:
Consider the varying perspectives of an audience and develop the skills to effectively connect with them through your presentation techniques.
Build the key skills needed for facilitating an engaging discussion, including recognizing intent, embracing preparation, and understanding the complexity of behaviors that can occur in a meeting.
Explore the best practices for delivering information in a presentation.
Understand the varying techniques to share different types of information and media, and know the pitfalls that can distract from a presentation.
---
Become an Advocate for Change
Session 1. Storytelling for Social Change #
The Center for Public Service will host four engaging and provocative lectures, with time for discussion, aimed at helping students think critically about social issues around the world. Each discussion will feature one of our Immersion Project partners. Students who participate will engage in cross-cultural dialogue with experts on social justice issues, experts who have a strong record of working for positive social change in their communities. Students who have been on Immersion Projects will attest to our partners' ability to take a narrative that is widely believed and through their own powerful story, help us to see it anew.
Here's what you'll learn:
Engage in cross-cultural dialogue with experts on social justice issues from around the world.
Question widely held beliefs as they hear personal stories that challenge popular narratives.
Receive a glimpse of the learning that happens on Immersion Projects, and have their interest in attending future Immersion Projects piqued.
Session 2. A Call to College Students: Political and Community Engagement #
We encourage all students to participate in Gettysburg College's 4th Annual Peace and Justice Week.
The Peace and Justice Studies Program will team up with Gettysburg alumni and friends, the Provost Office, Africana Studies, Center for Public Service, Civil War Institute, Education, Eisenhower Institute, Garthwait Leadership Center, History, Office of Diversity & Inclusion, Office of Multicultural Education, Philosophy, Political Science, Public Policy, Sociology, Women, Gender & Sexuality Studies, Black Student Union, Latin American Student Association, to explore and teach students how to become engaged citizens.
Here's what you'll learn:
Gain tools for political and community organizing.
Learn how to translate peace and justice interests into a career.
Learn about opportunities to critically engage in the Gettysburg community.
The 4th Annual Peace and Justice Week Organizing Committee includes:
Learn more about Peace and Justice Studies at Gettysburg College.
---
More information
For questions about the Virtual January Term, please email jterm@gettysburg.edu.