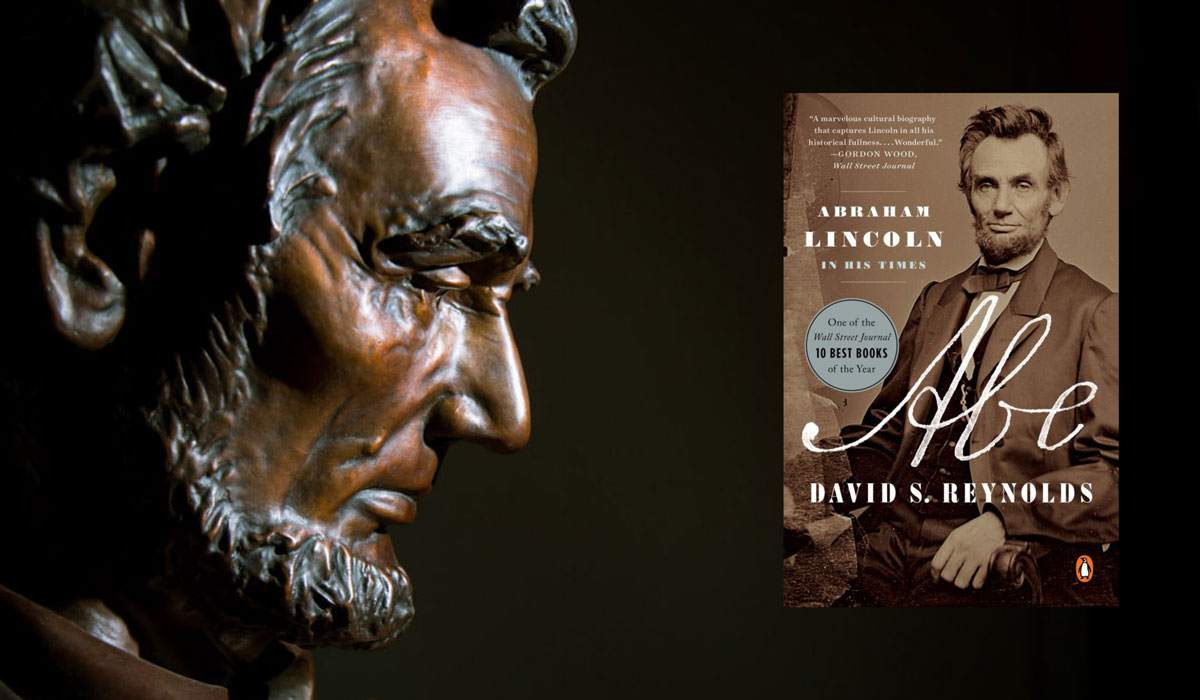 Gettysburg College and the Gilder Lehrman Institute of American History has named David S. Reynolds, author of Abe: Abraham Lincoln in His Times (Penguin Press) as the recipient of the 2021 Gilder Lehrman Lincoln Prize.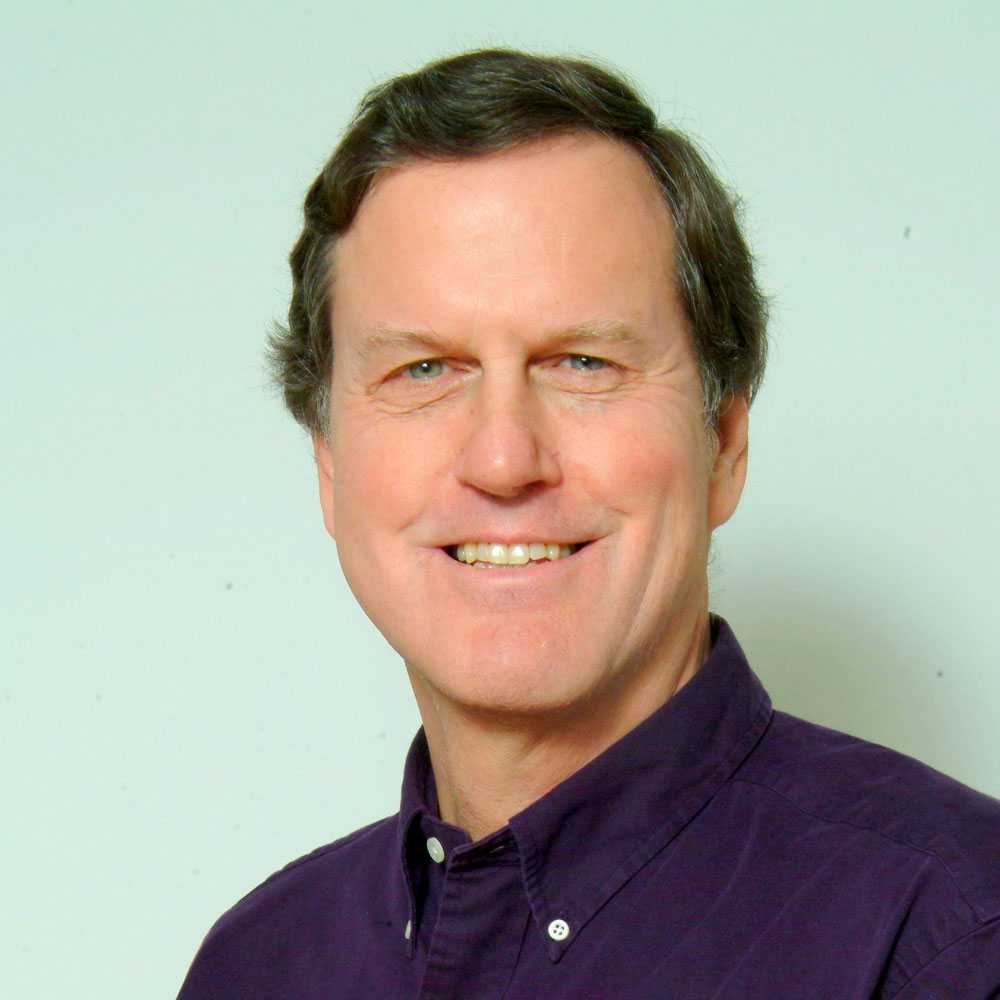 Reynolds is a Distinguished Professor at the Graduate Center of the City University of New York, and also a critic, historian, and biographer, who explores the intersections between culture, society, and politics. In the field of history, he highlights the importance of culture. Upholding Lincoln's view that, "He who molds public sentiment goes deeper than he who enacts statutes or pronounces decisions," throughout his extensive writing career, Reynolds reveals the importance of influential outliers who have altered public opinion and thus have had a profound impact on many aspects of American life.
He will be recognized during a virtual event hosted by Gettysburg College and the Gilder Lehrman Institute of American History on Monday, April 19, 2021. The award includes a $50,000 prize and a bronze replica of Augustus Saint-Gaudens' life-size bust, "Lincoln the Man."
Reynolds' 1,088-page biography, Abe: Abraham Lincoln in His Times, was named one of the Wall Street Journal's Ten Best Books of the Year and a Washington Post Notable Book of the Year. It shows us the extraordinary range of cultural knowledge Lincoln drew from as he shaped a vision of true union, transforming, in Martin Luther King Jr.'s words, "…the jangling discords of our nation into a beautiful symphony of brotherhood."
"From one of the strongest pools of finalist books ever in the history of the Lincoln Prize, David Reynolds' Abe: Abraham Lincoln in His Times emerged as this year's winner—a book that accomplished the impossible, to show us something new about Lincoln while also giving us a rich history of the cultural influences that shaped his world view and gave him his unsurpassed common touch with ordinary Americans. A great read," said President of the Gilder Lehrman Institute of American History James G. Basker.
Basker is one of the six Gilder Lehrman Lincoln Prize Board members who decided this year's winner. In addition to Lewis E. Lehrman, a co-founder of the Gilder Lehrman Institute of American History in New York and co-creator of the Gilder Lehrman Collection alongside the late Richard Gilder, other board members include Gettysburg College President Robert W. Iuliano, Gettysburg College Trustee and alumnus Larry D. Walker '76, Trustee Emeritus and alumnus H. Scott Higgins '67, and Co-Head of Global Mergers and Acquisitions at Citi Mark Shafir.
"Dr. Reynolds' biography illuminates Lincoln's transcendent words and deeds in ways that powerfully build on the author's lifelong study of the president. But perhaps David's most compelling contribution is how he brings to life the social, cultural, political environment that helped to shape the person Lincoln would become, and the path of progress he so masterfully forged for our nation," said President Iuliano. "Abe: Abraham Lincoln in His Times is truly an elegant work worthy of our highest honor and celebration."
The laureate was one of five finalists recommended to the board by a three-person jury: Edward Ayers, Executive Director of New American History and Tucker-Boatwright Professor of the Humanities at the University of Richmond, where he is president emeritus; Caroline Janney, award-winning author and John L. Nau III Professor in the History of the American Civil War at the University of Virginia, where she also directs the Nau Center for Civil War History; and Steven Mintz, Professor of History at the University of Texas at Austin.
"This rich portrayal, better than any previous work, situates Lincoln in the America that shaped him and that he in turn shaped so profoundly," wrote the jury in their report to the board. "Reynolds' encyclopedic knowledge of America's religion, literature, humor, and politics allows him to populate Lincoln's nation in unprecedented detail. [He] gives us a Lincoln of his times and of ours."
The four other finalists that the jury selected from 81 nominations include: Alice Baumgartner, South to Freedom: Runaway Slaves to Mexico and the Road to the Civil War (Basic Books); Adrian Brettle, Colossal Ambitions: Confederate Planning for a Post-Civil War World (University of Virginia Press); Thavolia Glymph, The Women's Fight: The Civil War's Battles for Home, Freedom, and Nation (The University of North Carolina Press); and Kenneth W. Noe, The Howling Storm: Weather, Climate, and the American Civil War (Louisiana State University Press).
Related pages
Podcast Episode 20: 'Abraham Lincoln in his Times' with Lincoln Prize recipient David S. Reynolds – In Episode 20, President Bob Iuliano is joined by 2021 Lincoln Prize Recipient David S. Reynolds. Through the prism of Reynolds' award-winning book Abe: Abraham Lincoln in His Times, they discuss the character of President Lincoln, the ways in which he was molded by society and his experiences, how some of the issues he faced in his time mirror those we are grappling with today, and what we can learn from the legacy that he has left behind.