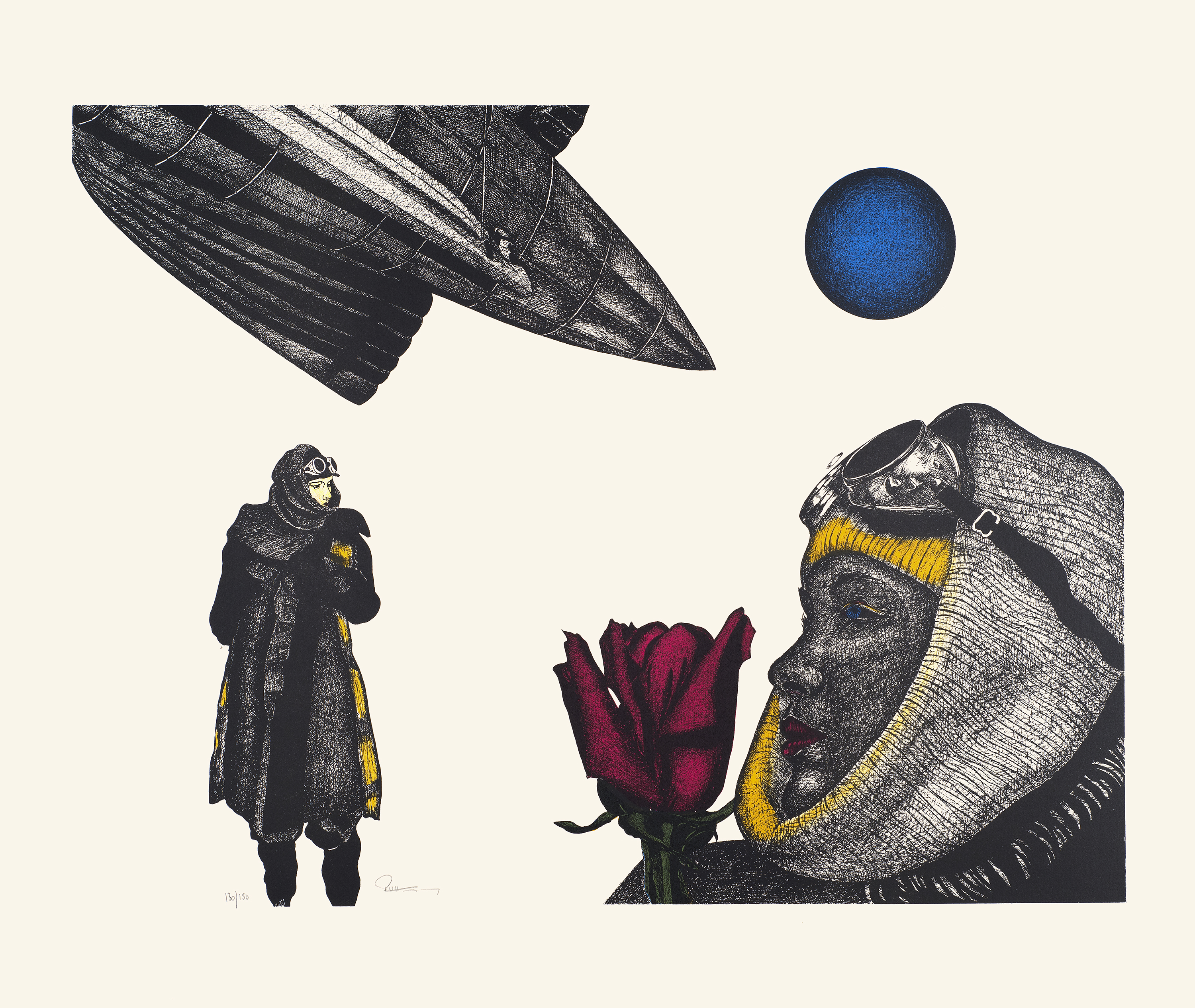 June 2022 - June 2023
Musselman Library's main stair tower gallery features the 1982 color lithographs of Belgian artist Paul Van Hoeydonck. Van Hoeydonck, born in Antwerp in 1925, is best known for his aluminum sculpture Fallen Astronaut, which was placed on the Moon by the Apollo 15 crew in 1971 to commemorate the astronauts and cosmonauts who have died in the advancement of space exploration. Van Hoeydonck is also a painter.
As a young artist Van Hoeydonck was fascinated by the vastness of space and the possibilities of space travel. He was a cosmic artist at a time when humankind's technical wonders were slowly being utilized to explore our universe and its mysteries.
The Van Hoeydonck framed prints in this exhibit are reproductions of numbered lithographs in the Gettysburg College Fine Arts Collection. The lithographs were gifted to the college in 1991 by Lawrence A. and Pamela J. Rosenberg.
The exhibit will be available to view now through June 2023. The following prints are featured in the exhibit: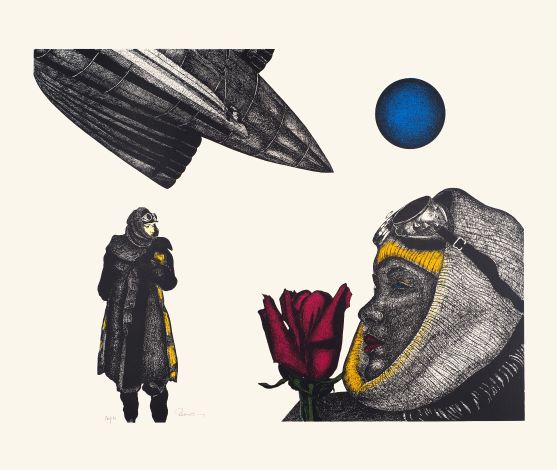 Twilight Dream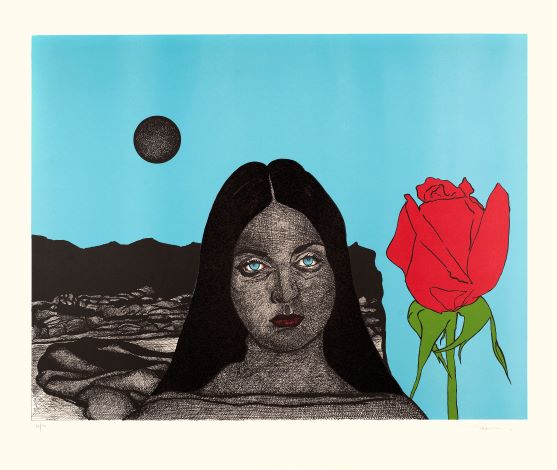 Blue Sky and Red Roses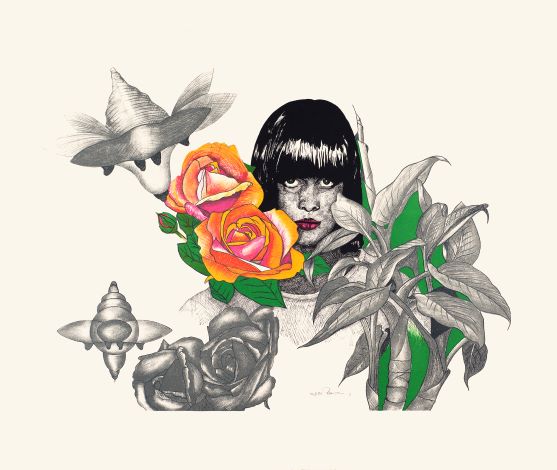 Roses and Bionic Bees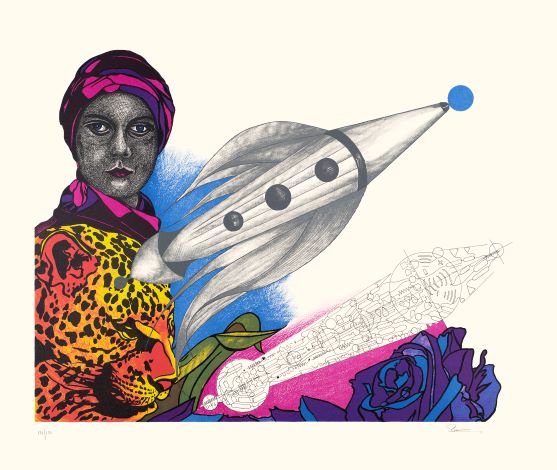 Pamela's Dream and Red Roses