May 2023 - June 2024
Exhibit at Musselman Library
Stair Tower Gallery
The art in the Stair Tower Gallery is from the Mary Margaret Stewart collection at Gettysburg College. These are smaller works by regional artists and pieces Stewart collected during her travels.
A beloved member of the Gettysburg College English faculty from 1959-1996, Mary Margaret Stewart passed away in 2021, leaving her extensive art collection to the College.
The exhibit features delicate etchings such as this "Road Through the Fields" by Anne H. Finucane from 2010: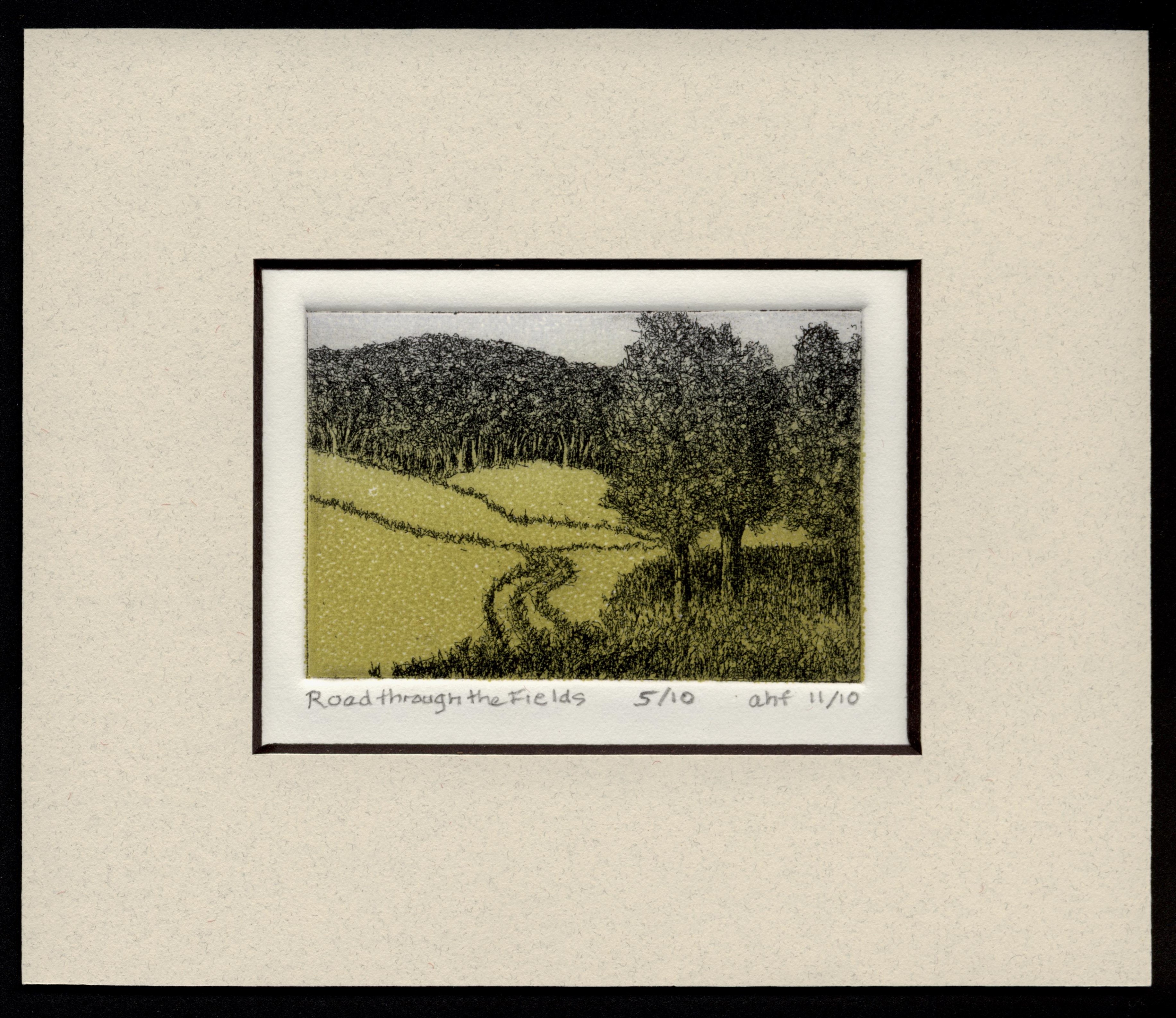 The artwork exhibited showcases different mediums used by artists, such as this woven silk piece called "Wren" from J. & J. Cash Ltd.: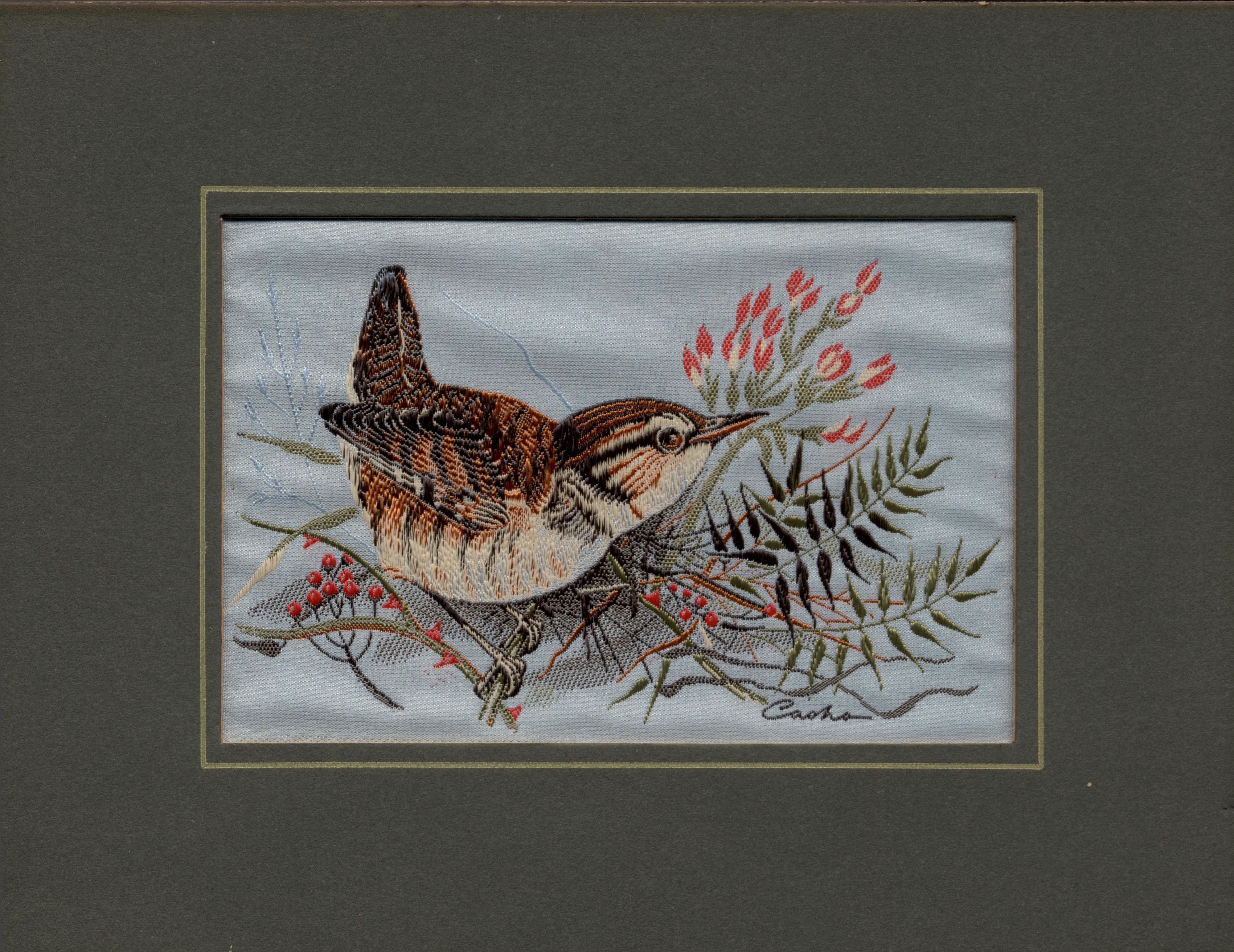 Note the detailed calligraphy in this 2003 color print by Sheila Waters titled "Love & Peace":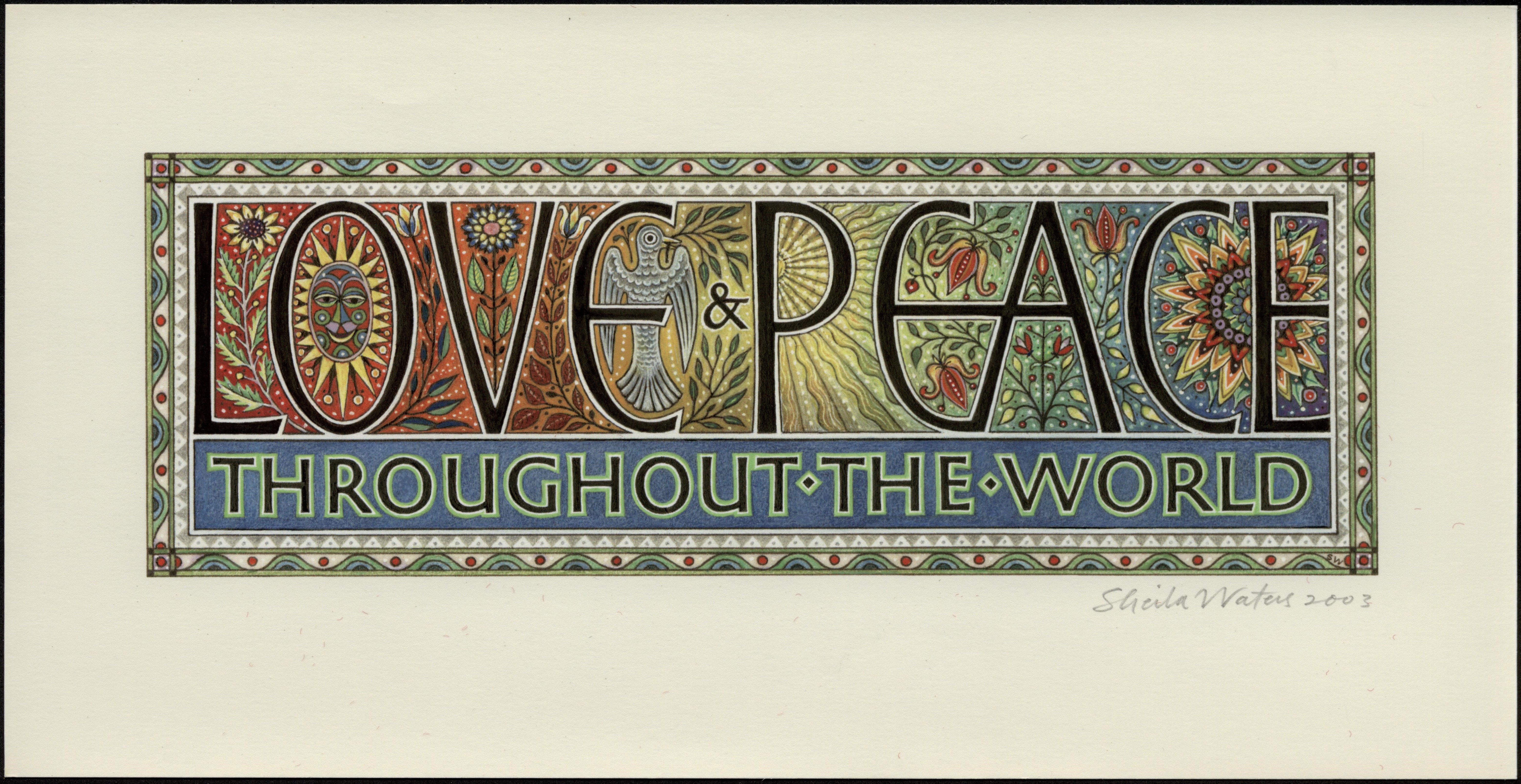 The Small Works collection will be up from May 2023 to June 2024 in the Musselman Library Stair Tower gallery.
Visit the Majestic Theater Gallery in Gettysburg, June-August 2023, to see larger works from Stewart's collection.