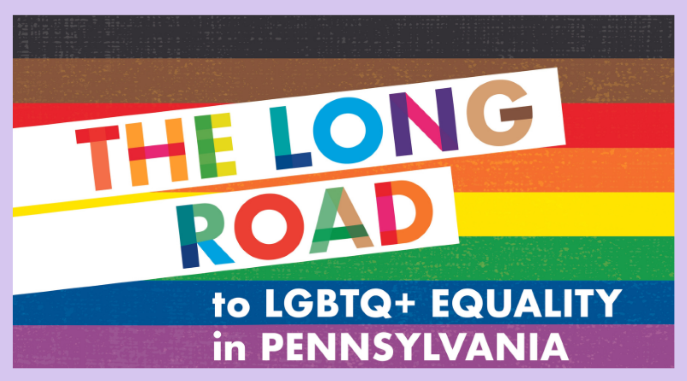 Sept. 27 – Oct. 12, 2022
The Gender and Sexuality Resource Center and Musselman Library are co-hosting The Long Road to LGBTQ+ Equality in Pennsylvania, a traveling exhibit that chronicles the efforts of LGBTQ+ activists in Pennsylvania who have been working for more than five decades to obtain protections from discrimination in housing, employment, public accommodations, and education, one municipality at a time.
In 2020 the Gettysburg Borough Council voted unanimously to adopt an ordinance enacting legal protections, regardless of someone's sexual orientation or gender identity. This makes Gettysburg the 63rd municipality in Pennsylvania to pass LGBTQ+ protections.
This exhibit will be available to view on the lower level of the library from Tuesday, September 27 through Wednesday, October 12, 2022. The welcome reception for the exhibit will be held on the lower level of Musselman Library on September 27 from 10-11:00 am.