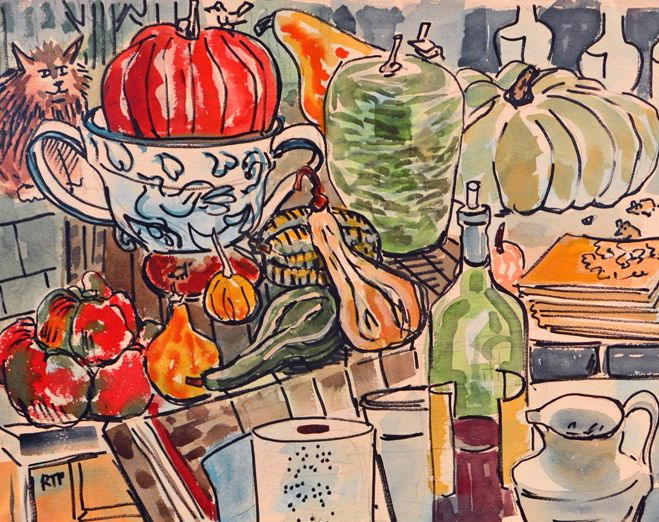 Sept. 2021 - Nov. 2021
Majestic Theater
A Moveable Feast: The Art of Robert Patierno is now exhibiting in the Majestic Gallery. Patierno is an internationally renowned printmaker, drafter, and painter whose strongly graphic and powerful works have been exhibited throughout the United States and across Europe.
Featured image:
Gourds with Cat
watercolor
"Art making is my attempt to make order of chaos, so in this sense, my work is observational in nature. What I perceive must be simplified, readjusted, and then the personal image surfaces, disinterested to a large degree. I think that any subject looked at with a careful mind's eye, becomes significant. The Art object itself is not as important to me as the resulting conversations that occur with my audience.
"Within the process of the relief print, I find limitations that inspire me. No matter how many blocks I print, I expect the print image to be direct and maintain clarity. The traditions of the block print help me maintain control of my ideas.
"In painting and drawing, I find a spontaneous confrontation with the medium." --Robert Patierno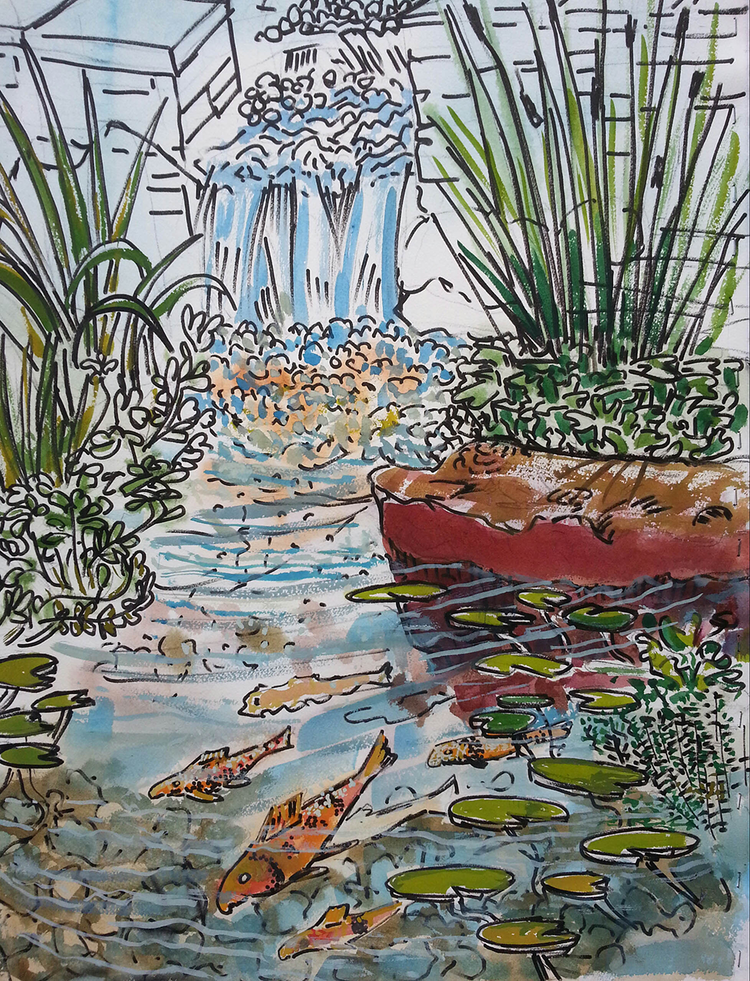 Fishpond
watercolor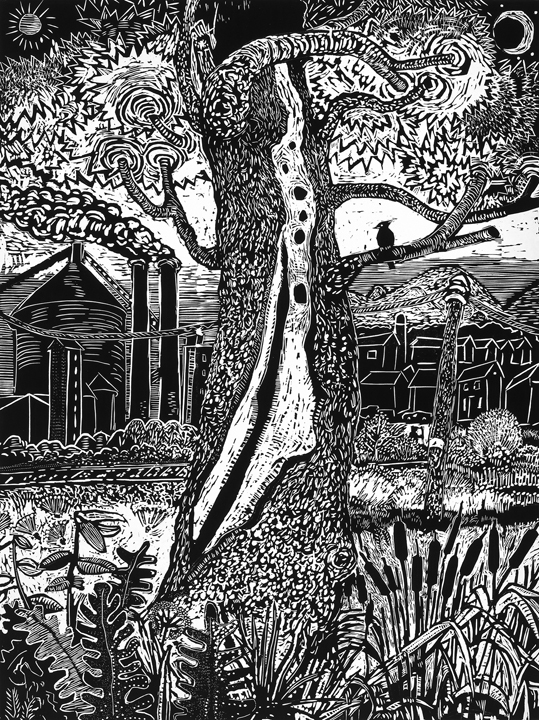 Nursery Tree
woodcut
Visitors to the exhibit interested in purchasing a Patierno work may inquire at the front desk of the Majestic.