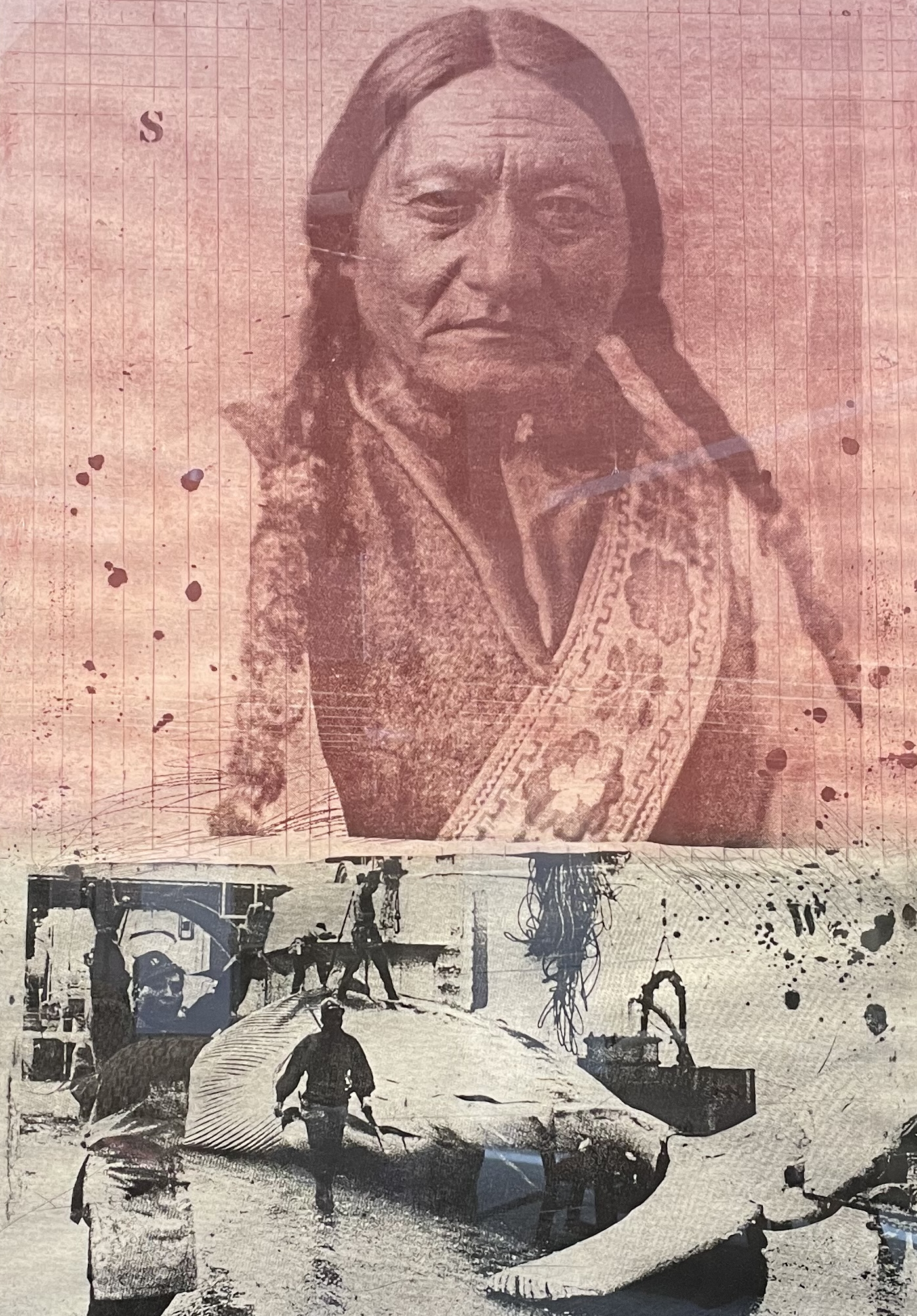 Sept. 2021 - June 2022
Library Apse, Main Level
Explore the artwork of First Nations artist, Carl Beam, exhibited in Musselman Library, main level apse.
Beam was one of Canada's most ground-breaking Indigenous artists and the first contemporary Indigenous artist whose work was acquired by the National Gallery of Canada.*
From 1989 to 1992, Beam created a series of juxtaposed images called The Columbus Suite that intentionally coincided with the 500th anniversary of Columbus arriving in the Americas. These juxtapositions address the legacy of European colonization in the Americas, personal and tribal references, and treatment of the environment.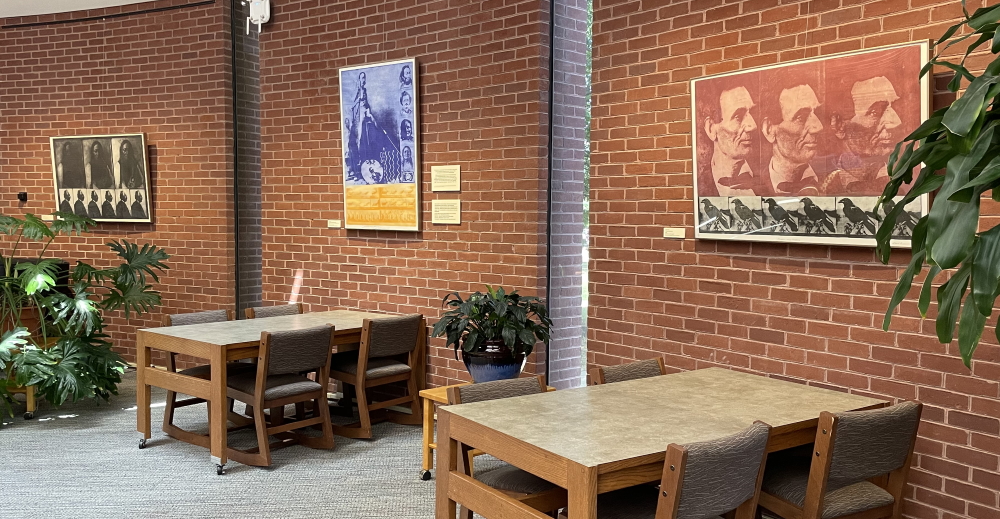 The works will be exhibited now through June 2022.
Featured image:
Carl Beam
"Sitting Bull and Whale"
1990
etching on Arches paper
Gettysburg College Fine Arts Collection
*Southcott, Mary E., "Carl Beam". In The Canadian Encyclopedia. Historica Canada. Article published December 20, 2011; Last Edited January 27, 2021. https://www.thecanadianencyclopedia.ca/en/article/carl-beam