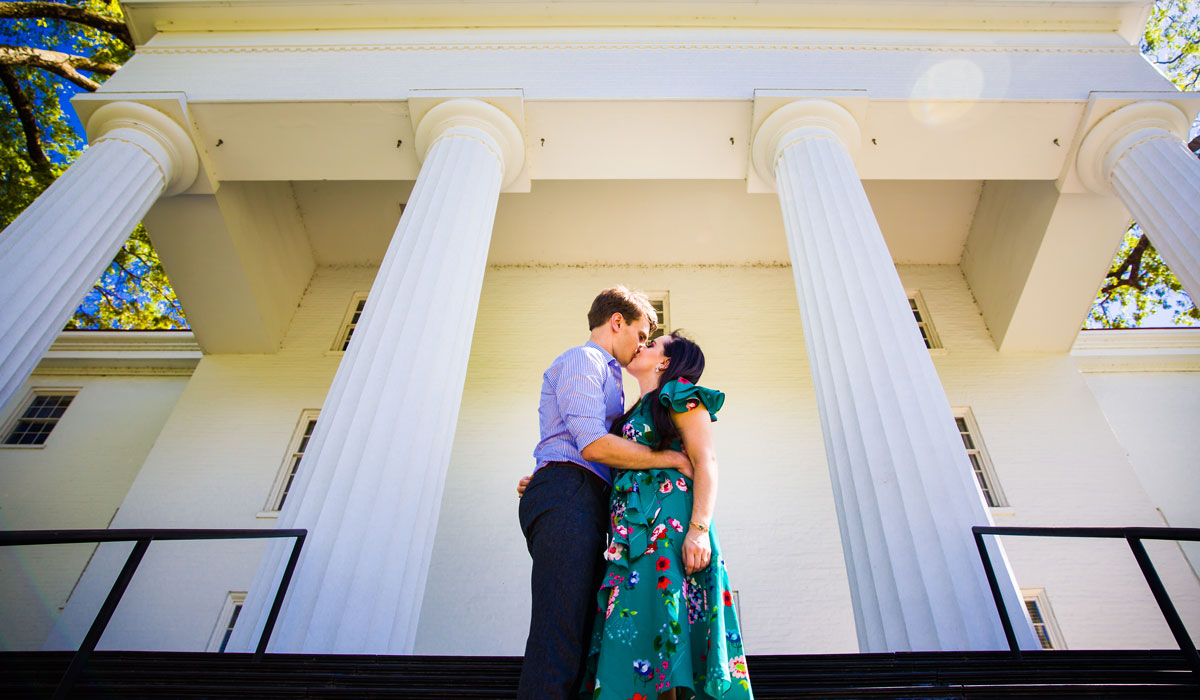 On June 28, 2019, the stillness of the summer surrounded Pennsylvania Hall as Natasha Maskaly '12 and Robert Finch '09 gazed from nearby Adirondack chairs. Maskaly and Finch had a quiet reflection on campus and remembered when they met at Gettysburg College in 2011.
As they later went for a stroll underneath the sun-soaked trees, Finch stopped Maskaly at the base of the north side steps of Penn Hall and got down on bended knee. Knowing Maskaly's love of campus traditions at Penn Hall, there couldn't have been a better spot for a proposal connecting the past, present, and future.
"The past is always present," Finch said, remembering the day he and Maskaly got engaged. "We had met in Gettysburg, so proposing in Gettysburg made sense. What you had in the past is always a present part of you and shapes you. Time is cyclical. There's something special to be said when things repeat themselves. There's power of history over time."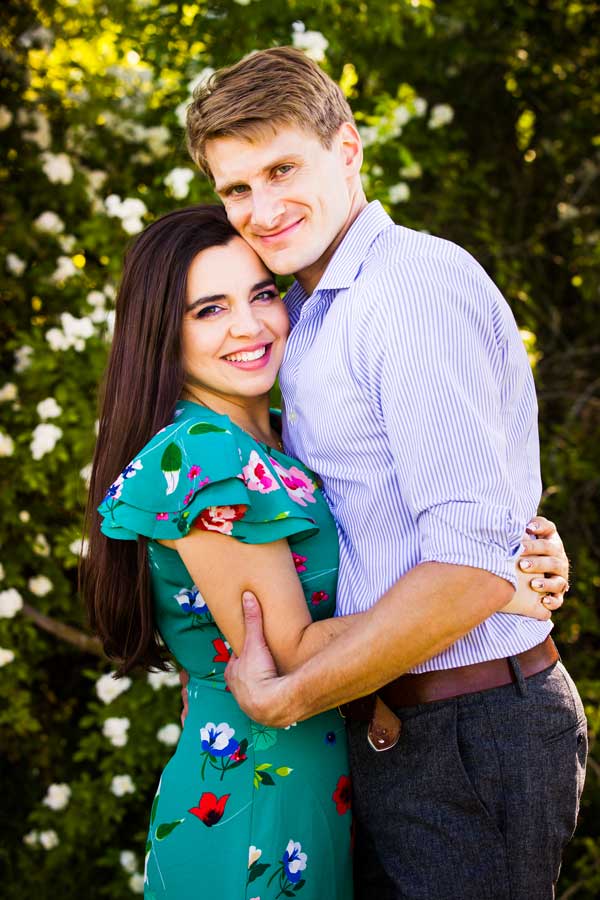 Built in 1837, Penn Hall was the first building on campus and served as a hospital for soldiers during the Battle of Gettysburg. Today, it embodies Gettysburg College's significant past, but also its future, as it hosts two distinguished traditions for its students. During Convocation, incoming classes process together up the north steps and down the south steps of Penn Hall, symbolizing their entry to the College, while at Commencement, graduates process in the opposite direction to signify the completion of their time at Gettysburg.
For the couple, who will wed on Oct. 16, 2021, Penn Hall is the center of not only their college education, but also their lives.
"For me, traditions are very important," Maskaly said. "[They symbolize] the start of a new journey. When you graduate, you make the full circle. We started a new journey together with a nod to our history. [Getting engaged] at the north side steps, this is our next journey in our lives together. It's a new chapter, one that we don't ever want to close. We're not going to walk up the south side again."
Bonds with no bounds
The power of place rings true for Finch and Maskaly—a connection to a community that knows no bounds. Even when Maskaly studied abroad in Paris, Finch extended that sense of connection through the handwritten love letters he mailed to Maskaly.
Five women from the Class of 1959 would applaud his approach, as they, too, prefer lasting connections through the written word. For 61 years, Carol Reed Hamilton '59, GP'22, Marge Mills Carpenter '59, P'85, Florence Duckworth Wilson '59, Dottie Lloyd Simpson '59, and Barbara Ensor Mishler '59 have been writing a chain letter that kept them connected, even as the friends scattered across the country.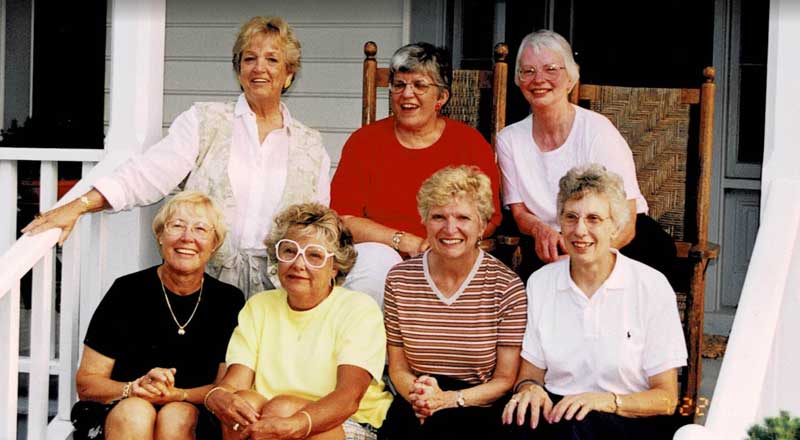 The letter began with recipe sharing and has since evolved into family updates.
"The Gettysburg connection expands beyond students to families," Hamilton said. "We have a granddaughter now, [Lindsey Hammond '22,] who is a junior there. … Our Gettysburg connection became a family."
These global connections extend to a close-knit cohort of parents, too, who built bonds as they have traveled together internationally on trekking trips offered by the Gettysburg Recreational Adventure Board (GRAB). More than 13 trips have been organized—from Tuscany in 2006 to Normandy in 2019— each co-led with a student or alumni program leader.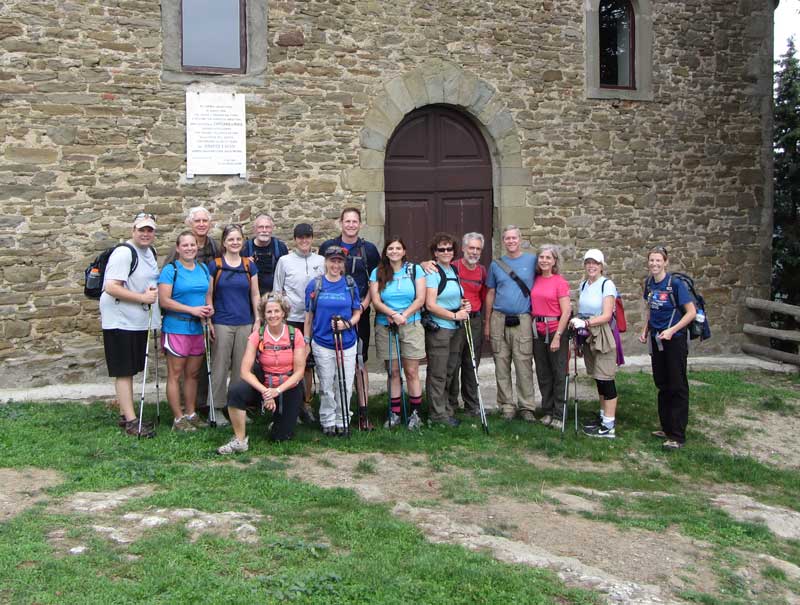 Two sets of parents who are regular trekking attendees—Frank '76, P'10 and Nancy Brown P'10 and David and Ulrike Martin P'07—agree the College became an integral part of their lives thanks to the outreach for and participation in these trips. They even had the pleasure of joining trips led by their children, Becky Brown '10 on the 2010 Spain trip and Chris Martin '07 on the Montenegro trip in 2015.
"It's absolutely drawn us in for a lifetime with Gettysburg," Frank Brown said. "There's no question about it."
David Martin added: "If the trips were to suddenly stop, the connections would not.
A culture of connection
Rob Herb '92 described Gettysburg's welcoming culture as having a "certain sincerity."
"To Gettysburg people, the honesty and openness that you see is the inherent dedication to service," he said. "There's a certain outlook that we are here to do good for others, not just for ourselves. ...It was about how you can make it a community for the greater good."
In the late '80s, Rob and his wife, Carol Mengel Herb '92, built a relationship with Religious Studies Prof. Charles (Buz) Myers Jr. P'09, and his wife, Anne Myers P'09, through volunteer work at Rev. Myers' church, as well as Carol's courses in the religious studies department. Myers was also Carol's advisor as a management and religion double major. The couples forged such a close bond that on Dec. 17, 1994, the Myers officiated the Herbs' wedding ceremony in Christ Chapel and their daughters were the Herbs' flower girls.
"I always felt at home in Gettysburg and at the chapel," Carol said. "That's where Gettysburg is really unique. There's such a strong tie to that community. There's a unique feeling of belonging."
"They do an incredible job of reaching out and forging connections, whether between alumni and students in a career capacity or with freshmen during Send-Offs," she continued. "The College goes out of its way to foster those relationships and provide spaces for that to happen. Gettysburg really goes above and beyond."
Tina Tao '05 and Jeff Maynes '05 would agree. Tina, a chemistry major and now academic advisor at St. Lawrence University working on her doctorate in higher education, and Jeff, a history and philosophy double major turned philosophy professor, also at St. Lawrence, teach a first-year course together— Sherlock Holmes and the Art and Science of Reasoning—taking cues from those lessons learned at Gettysburg.
"What continues my love of this institution is not only meeting my husband there, but continuing lifelong learning," Tina said. "Jeff and I want to further that experience for other students. We work with them holistically to become good students but also good people."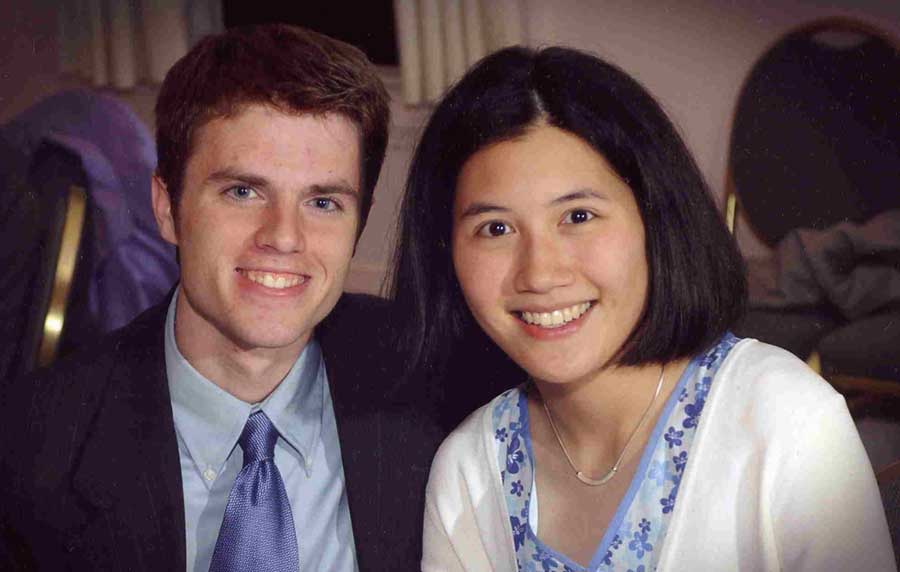 As faculty relationships were important to them, Jeff and Tina try to impart the same on their students, dropping fun hints during class to see if they can guess they're a couple. Jeff thanks former Philosophy Prof. Jennifer Hansen and current Philosophy Prof. Steve Gimbel for his career development and is presently working with the latter on a new book.
"What's enduring about Gettysburg is all these connections—with my wife, friends, and faculty," Jeff said. "There's a culture of connection and working with other people. It's not a school with a culture where you [just] do your own work. You expect to work with professors."
Unlikely relationships
Switzerland-based sculptor Nick Micros '82 and Rhodes College Art History Prof. David McCarthy '83 are also lifelong learners. Since being introduced to American sculptor H.C. Westermann by retired Art Prof. Alan Paulson, the two have collaborated on publications—because, as McCarthy put it, there wouldn't be art historians without artists. Most recently, McCarthy has written about Micros' sculpture inspired by Westermann and Wayne Utley as acrobatics.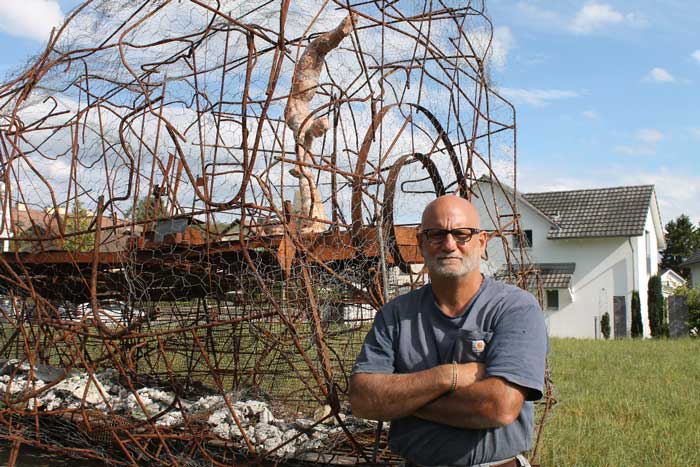 "Through dialogue, we have shared interests and backgrounds. We feed each other," Micros said. "The sculpture is an homage on these American values of manhood, which have to do with comradeship and men supporting each other. It's an old-fashioned notion. It mirrors the support David and I have been giving each other."
Initially, the duo might have not met. When Micros applied to Gettysburg, he was planning to play football and take pre-law courses, while McCarthy played soccer and was involved with Greek Life. Their concentrations changed once they were introduced to the art department.
"Gettysburg delivers on its promise as a four-year liberal arts institution," McCarthy said. "One of the things that was so amazing was when you found someone with similar interests, you have this brand-new community."
Johanna Hernandez '14 and Malcolm Perry '14, who got engaged in 2018, claim they were also an unlikely pair who might not have met if it weren't for the Gettysburg community. Perry was an outgoing psychology major who played football, and Hernandez was a shy health sciences major and Spanish minor who focused on her studies. Total opposites, the two were encouraged to meet people with different backgrounds and interests at Gettysburg.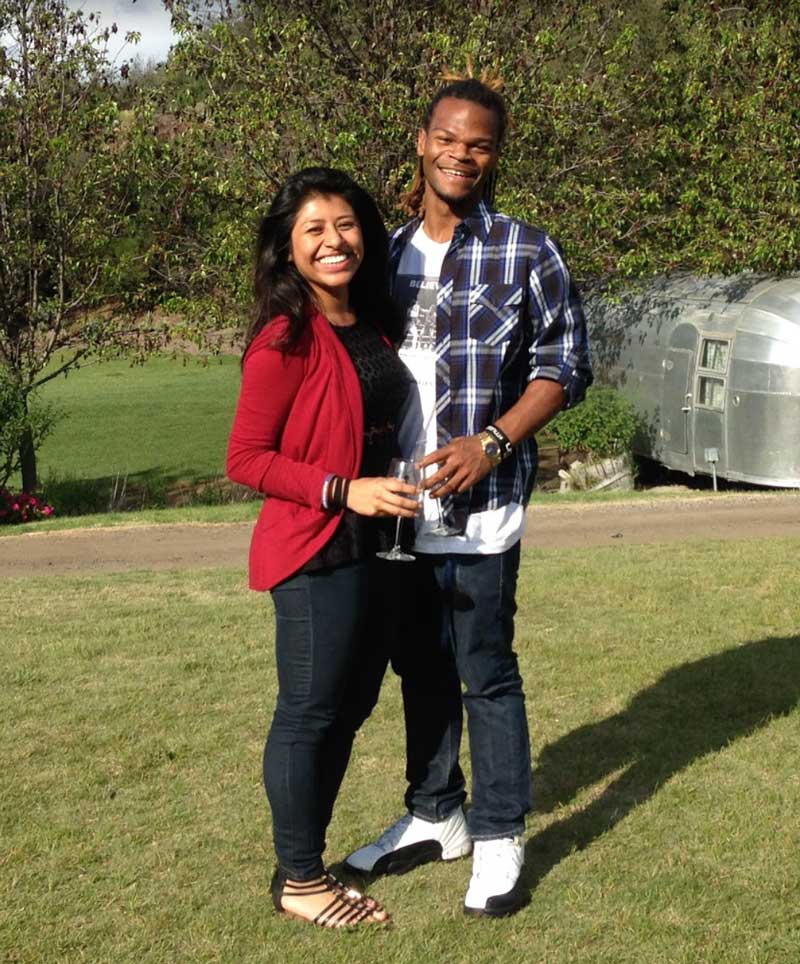 "That environment pushes you to talk to people," Hernandez said. "Gettysburg does a great job helping you figure out who you are and what life's all about."
For Barbara Tuceling '70, it was the Gettysburg College Choir that brought together student singers from different backgrounds to rally around a shared passion: creating music. During a 1967 world tour she calls "life-changing," Tuceling traveled with her choirmates to 14 countries in nearly seven weeks, and was even invited to sing the Star-Spangled Banner at the U.S. embassy in Iran on the Fourth of July.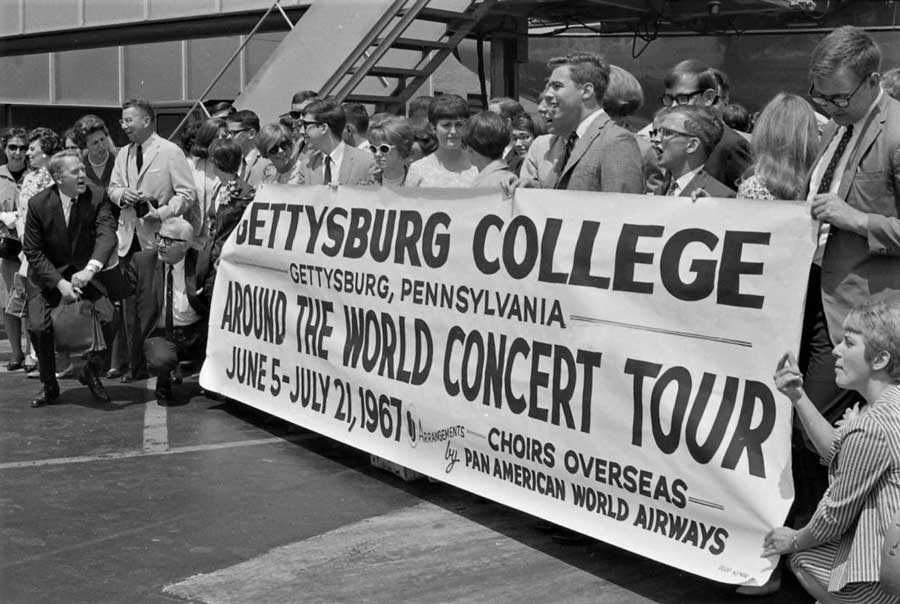 "People bond in different ways, but people have more opportunities to bond in Gettysburg than other places," Tuceling said. "The liberal arts curriculum exposes you to different topics and you get to know people who have a variety of interests and talents. Gettysburg's best impact are those lasting bonds."
Love, loyalty, and legacy
"It was November 1961. … I took a chance and asked her to share a Coke in the Bullet Hole during the [World University Service] Bazaar. She took a chance on an underclassman. On our second date, I kissed her. On our third date, I told her I loved her. On our fourth date, I knew she would be the one I marry. We were lavaliered and pinned, and in the shadow of Old Dorm, not far from where my father proposed to my mother 25 years earlier, I asked her to marry me—and she said yes. It's almost 52 years later and we still love each other, and [our] alma mater."
In 2017, Rev. John Nagle '65, GP'20 wrote this account about meeting his wife, Lanie Hartzell Nagle '64, GP'20, at Gettysburg's radio station for the College's Valentine's Day Facebook album. It was the most loved photo in the album.
"Love at first sight was really true for me," said John, whose father Robert Nagle '35, brother David Nagle '61, and granddaughter Sofia Mouritsen '20 are also Gettysburg grads.
After John graduated on a Sunday, he and Lanie were married the next Saturday at the chapel at the Lutheran Theological Seminary at Gettysburg (now the United Lutheran Seminary), where John would soon start his theological education.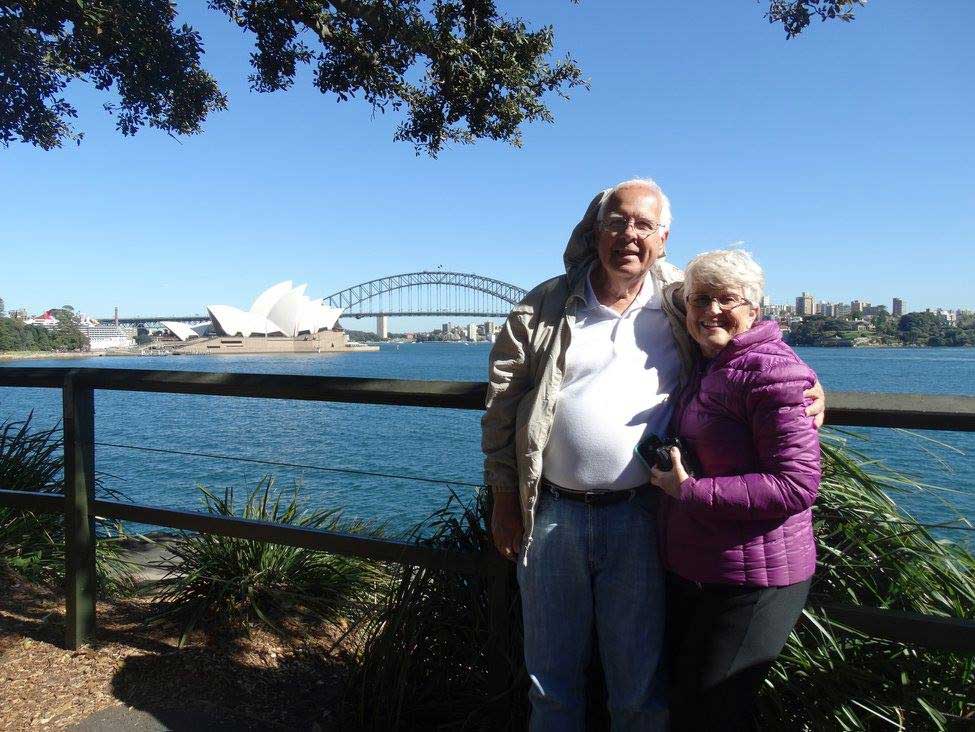 "We became townies while he went to Seminary," Lanie said. "The town and gown blood are in us."
They did everything they could together, including later traveling to 120 countries and all seven continents thanks to Gettysburg "awakening the desire" in them to explore the world, John said.
But when they left Gettysburg, and while they now live in North Carolina, they maintained close ties to the College and the town.
"When you go to Gettysburg, you don't just leave or forget about it," said John. "We both love the College and always have."
For many Gettysburgians, that sense of loyalty has developed into an enduring legacy. Teena Stewart Mowery '79, P'15, '18 and Hal Mowery '76, P'15, '18, as well as Hal's mother, Phyllis Shearer Mowery '53, P'76, '80, GP'05, '15, '18, all "shared a passion for the 'Burg," so much so they've built a legacy at the College that dates back more than nine decades and four generations.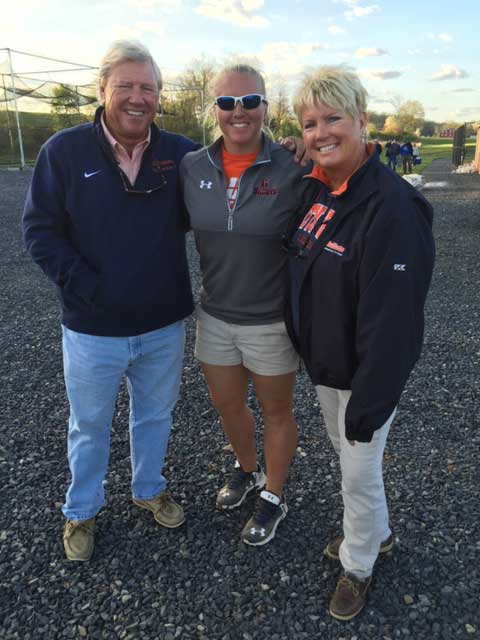 After being married for more than 40 years, three of their children attended Gettysburg—Garrett, Lexis '15, and Haley '18—and their fourth child, Ashley Mowery, is an assistant coach for the women's field hockey team.
Teena said, "The 'Burg is in our blood, our hearts and souls, and in our fondest of memories."
The same rings true for many Gettysburgians, and their stories, like these, attest that the people make the place.
By Megan Miller, with contributions from Molly Foster and Anya Hanna
Photos by Lisa Rhinehart and courtesy of alumni
Posted: 02/12/21