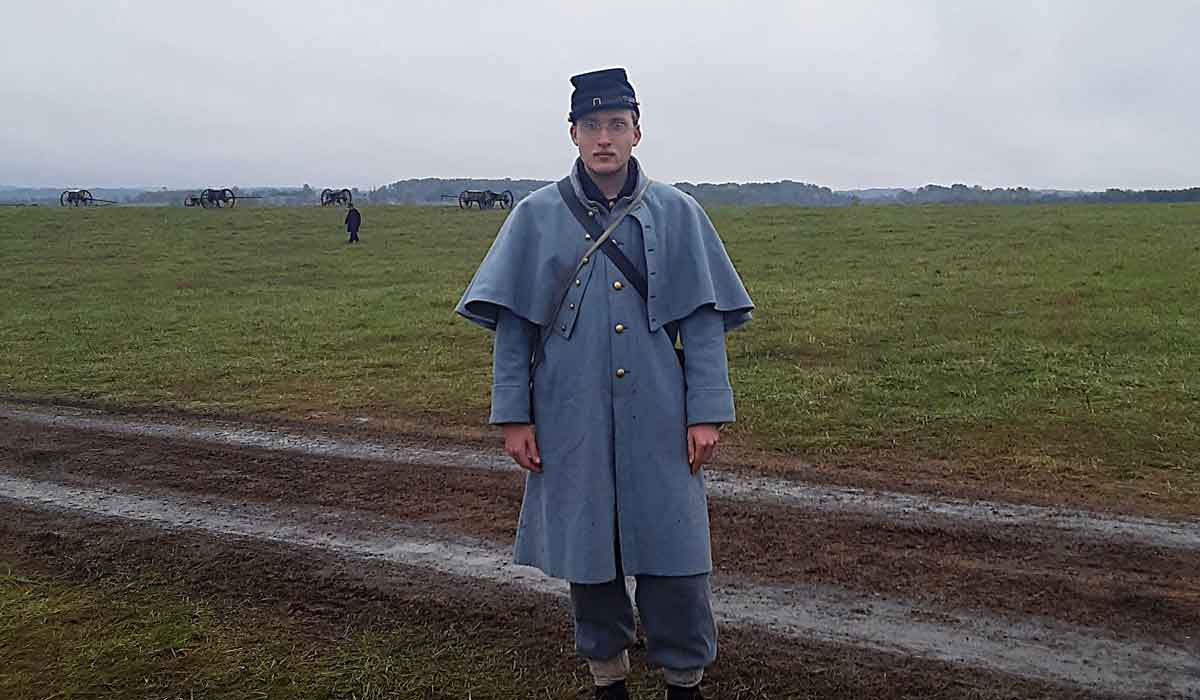 For first-year student Jaeger Held '23, Gettysburg College's connections to the Civil War are unparalleled, and it was this distinguishing feature that led him to choose Gettysburg over eight other schools during his college search, including several Ivy League schools.
More than 150 years ago, when the war raged on in the heart of Gettysburg, Gettysburg College was an active witness—its grounds sustained bloodshed, its buildings served as lookouts and shelter, and many of its students joined the battle. Today, it stands as a reminder of this defining moment in American history and is a beacon of knowledge that inspires many passionate students such as Held who strive to live up to the acts of humanity, bravery, and sacrifice of those who came before them.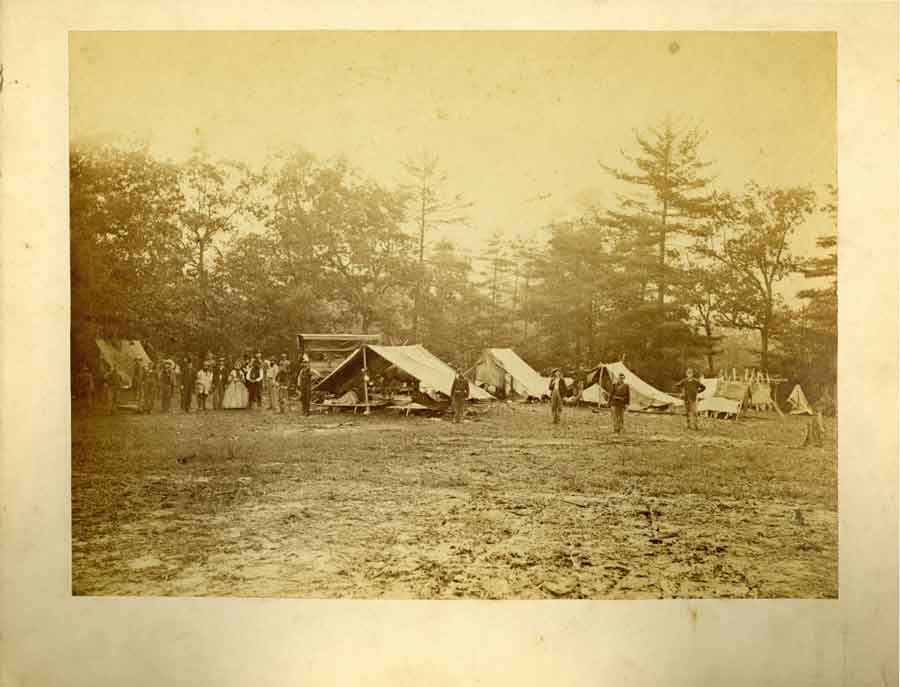 "Every day as I walk across campus, I am surrounded by history," said Held, who hopes to declare a major in history and a minor in Civil War era studies. "Fighting occurred to the north, south, east, and west of every point of the college grounds. The fields and ridges surrounding the town are a special place; these quiet meadows and woodlots speak to the magnitude of what happened here."
Growing up in Montana, a state that was born in the shadow of the Civil War in 1864, Held naturally developed an interest in the Civil War and wars in the west. He has participated in more than 40 various reenactments. In 2017, he won first place in the Civil War Trust National Essay Contest and worked as an editor, contributor, and researcher on a 527-page report, The Powder River Fight, for the American Battlefield Protection Program of the National Park Service.
Because of these achievements, among many others, Held was named one of Forward Montana Foundation's "25 Under 25" in 2019, which celebrates young people who are challenging the status quo, taking risks, and breaking new ground in Montana. The success that Held is most proud of, however, is obtaining and placing 12 marble headstones from the U.S. Department of Veterans Affairs for Union Civil War veterans who died in Montana during the Powder River Expedition of 1865 and were buried in unmarked graves.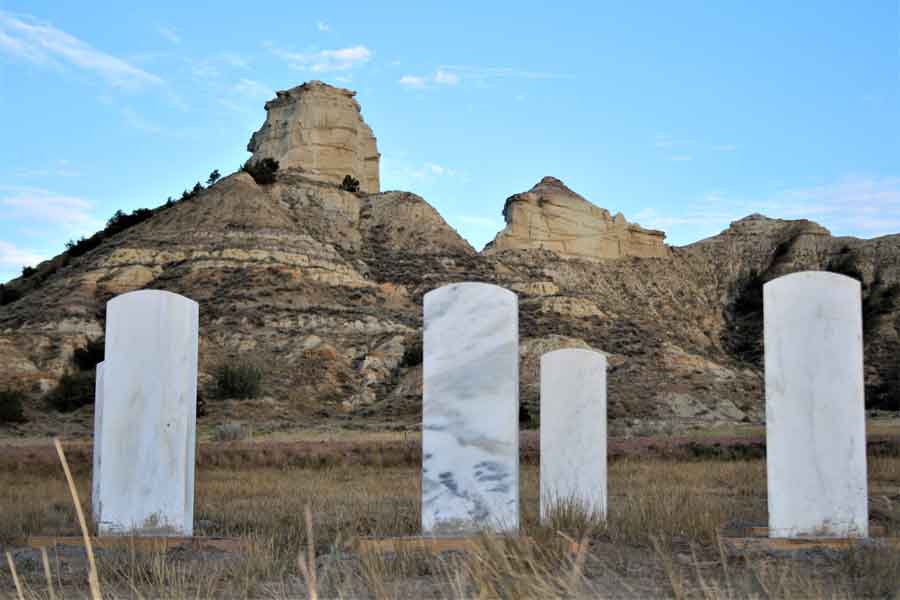 "As any historical research project should be, it is not about me, and this ongoing project is not what has earned me the most attention, but it is the accomplishment that is most meaningful to me. As their names are set in stone, it is also one of the most likely to outlive me," Held said. "I hope these headstones provide an opportunity for all those who visit the battlefields of the Powder River Expedition to reflect on the true cost of any war, and what giving up one's life really means."
With several of his own ancestors having fought on both sides of the Civil War—even the Battle of Gettysburg—Held recognizes the lasting value that lives in the histories of those from whom we are descended, and he hopes that these headstones will give the families of the fallen a sense of solace in knowing that their ancestors are remembered.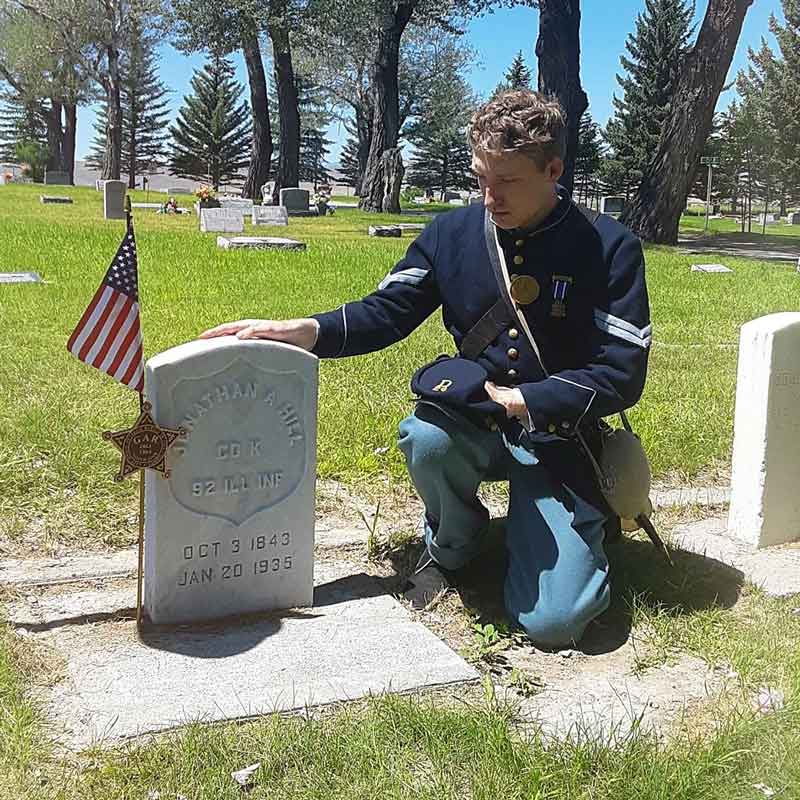 "Being so active with the history of the Civil War makes me feel very connected with my ancestors and influences my passion," Held said. "When our hearts turn to our ancestors, something changes inside us. Their history helped make us who we are."
In choosing Gettysburg College and taking advantage of the many hands-on learning opportunities available to him, Held is able to continue pursuing his passion for Civil War history and growing even closer to his roots. During his first semester, he has already joined the Civil War Club and the Pennsylvania College Guard reenactment group, and volunteers at the Civil War Institute, where he is writing an article for its Killed at Gettysburg website on Saddler Charles C. Krauss of the 6th Michigan Volunteer Cavalry.
Through the Civil War Institute's Brian C. Pohanka Program, Held has been hired for an internship next summer with the National Park Service at Harpers Ferry National Historic Park in West Virginia, accomplishing a goal he set for himself early on. But above all else, he wants to keep learning more about the war that marked a defining moment in American history, and in doing so, learn from it.
"War is a terrible thing, and I believe that studying it can teach one to always strive against it. I think that is an important lesson," Held said. "Learning about war can in many cases teach us what not to do, and help us practice toleration, respect, and peace."
Read more about the Civil War Institute and learn how our history and innovation intersect on campus to shape the future.
By Molly Foster
Photos courtesy of Jaeger Held '23 and Special Collections & College Archives
Posted: 11/21/19