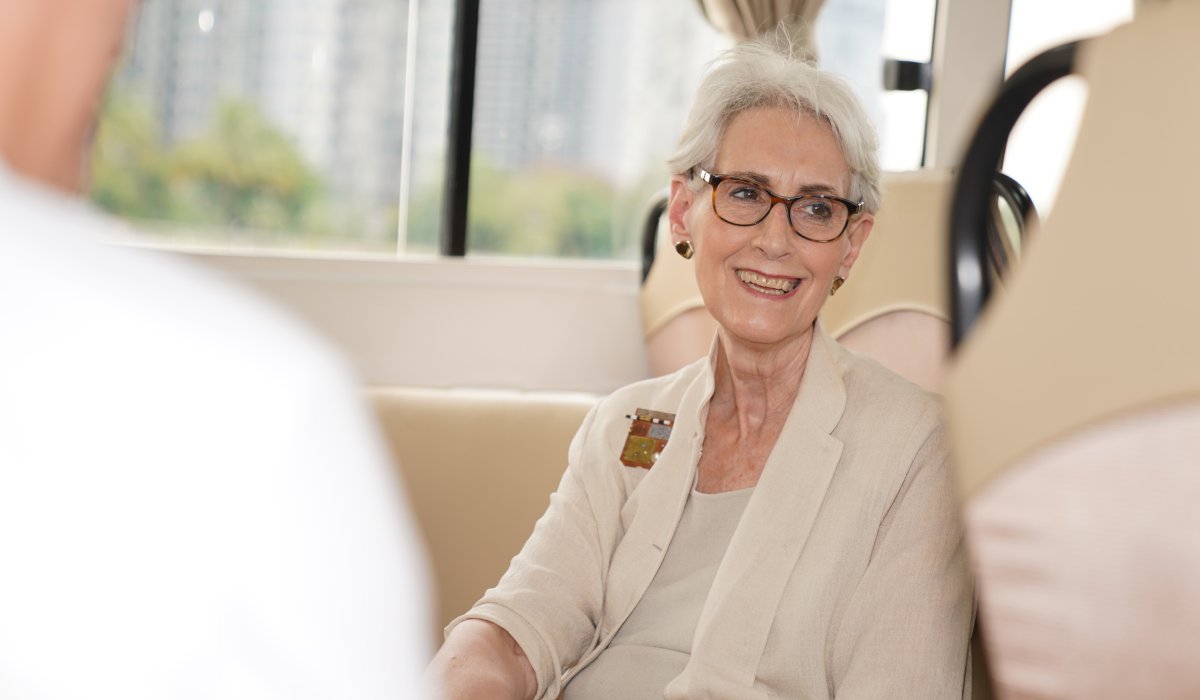 Gettysburg College will welcome United States Deputy Secretary of State Wendy Sherman as the featured speaker at the Commencement Ceremony for the Class of 2023 on May 13.
As the second-highest ranking official in the State Department, Deputy Secretary Sherman works alongside Secretary of State Antony Blinken to formulate and conduct United States foreign policy and direct all elements of the Department's work. She is the first woman Deputy Secretary of State in U.S. history, and she was the first woman Under Secretary of State for Political Affairs from 2011 to 2015.
"Gettysburg College is a place where history intersects with academic excellence and creative ideas—and where the next generation of leaders can learn, grow, explore, and prepare for the opportunities of tomorrow," said the Deputy Secretary, who will also receive an honorary degree as part of Commencement. "It is a true honor to join this institution of higher learning to celebrate the Class of 2023, thank their families and friends, and watch them walk across the stage with a degree and ready for the challenges ahead."
Deputy Secretary Sherman has been a leading voice for diplomacy throughout her career in government and in the private sector. Serving in the administrations of three different presidents, she is one of the few people to have negotiated with representatives from both North Korea and Iran. From her earliest days as a community organizer and social worker to her service on Capitol Hill to various roles at the State Department, Deputy Secretary Sherman has stood front and center in tackling some of the world's most complex challenges.
"Deputy Secretary Sherman is entrusted with navigating nuanced and historically layered diplomatic relations in situations that often raise profound consequences to global security—and oftentimes as one of the few women at the table. Her work matters. She builds bridges around the globe and her path is opening doors for generations of young leaders to follow," said Gettysburg President Bob Iuliano. "On behalf of our entire Gettysburg College community, especially our Class of 2023, I am honored to welcome Deputy Secretary Sherman to our campus for this year's Commencement ceremony. I know her comments will inspire our graduates to go forth and lead lives of consequence in service to others and the greater good."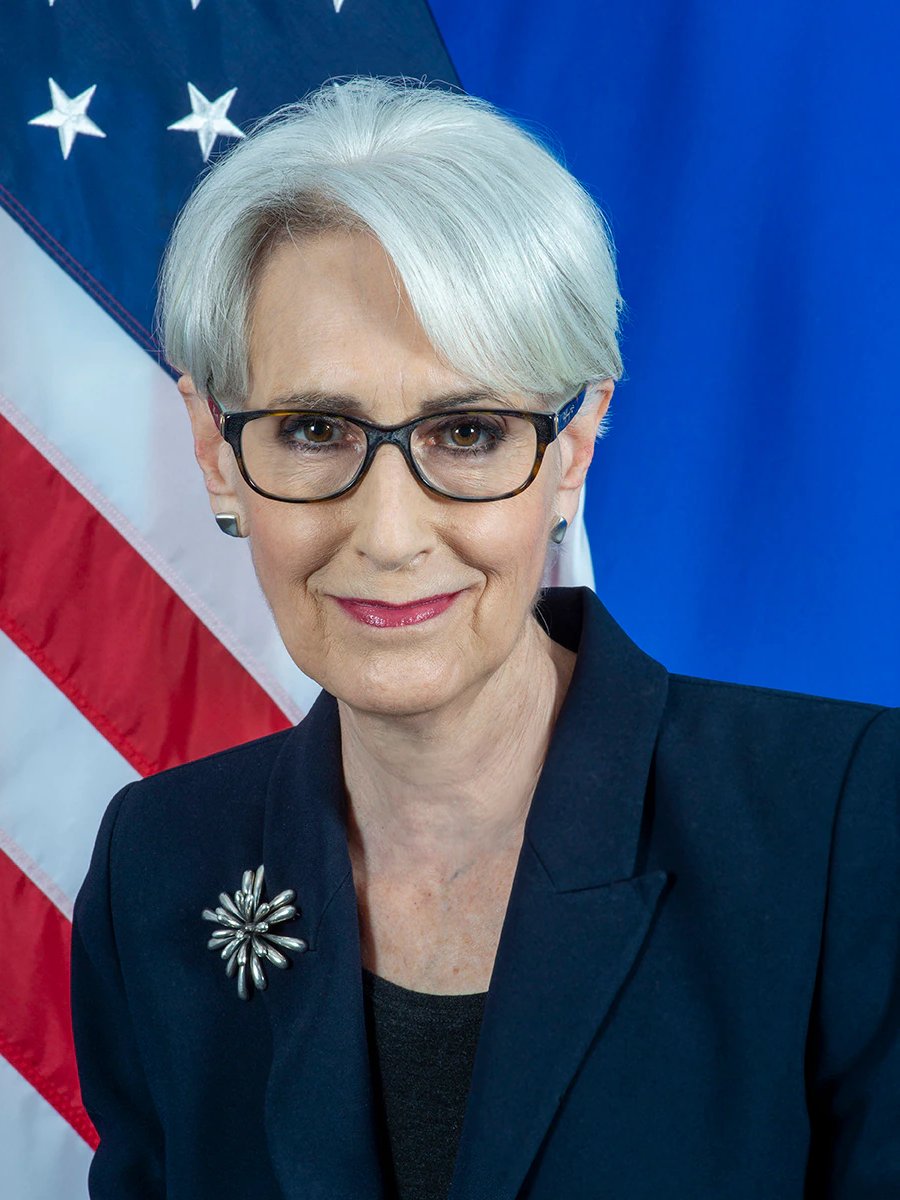 About the speaker:
Prior to her current role, Deputy Secretary Sherman was a professor of the practice of public leadership and director of the Center for Public Leadership at the Harvard Kennedy School. She was also a senior fellow at the Kennedy School's Belfer Center for Science and International Affairs, and a senior counselor at Albright Stonebridge Group.
From 2011 to 2015, Deputy Secretary Sherman served as Under Secretary of State for Political Affairs, where she traveled to 54 countries and led the U.S. negotiating team that reached agreement on a Joint Comprehensive Plan of Action between the five permanent members of the United Nations (U.N.) security council—China, France, Russia, the United Kingdom, and the United States—plus Germany, the European Union, and Iran for which, among other diplomatic accomplishments, she was awarded the National Security Medal by President Barack Obama.
She previously served at the State Department as Counselor under Secretary Madeleine Albright, as special advisor to President Bill Clinton and policy coordinator on North Korea, and as Assistant Secretary for Legislative Affairs under Secretary Warren Christopher. She served on the President's Intelligence Advisory Board, was chair of the Board of Directors of Oxfam America, and served on the U.S. Department of Defense's Defense Policy Board and Congressional Commission on the Prevention of Weapons of Mass Destruction, Proliferation, and Terrorism.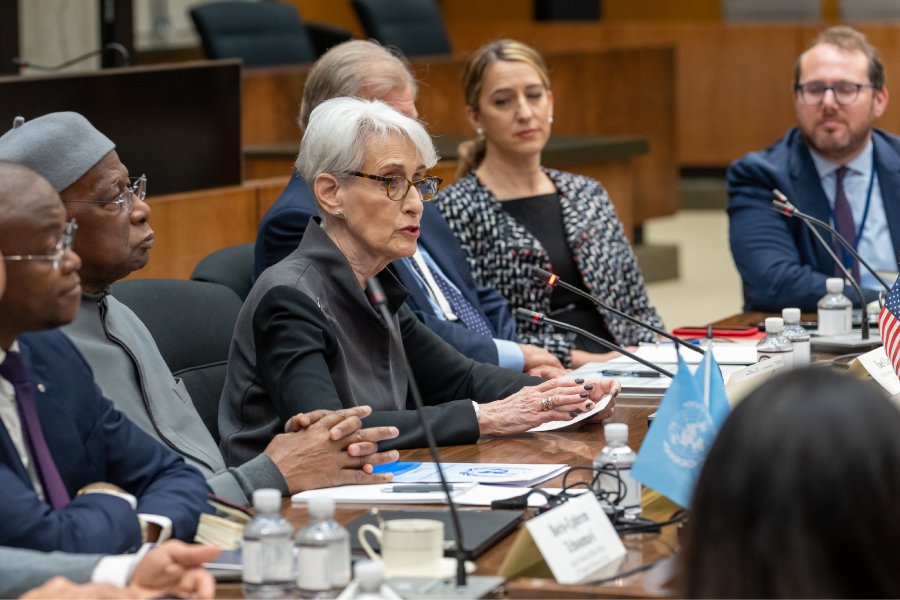 Trained as a community organizer and clinical social worker, Deputy Secretary Sherman worked early in her career as director of child welfare for the State of Maryland. Later, she managed Sen. Barbara Mikulski's successful campaign for the U.S. Senate, served as director of EMILY's List and ran Campaign '88 at the Democratic National Committee for the Michael Dukakis presidential campaign. She is the author of "Not for the Faint of Heart: Lessons in Courage, Power and Persistence," which was published in 2018.
Born in Baltimore and raised just an hour south of Gettysburg in Pikesville, Maryland, Deputy Secretary Sherman attended Smith College, and received a B.A. in sociology and urban studies from Boston University and a master's degree in social work from the University of Maryland.

This year's Commencement Exercises will take place rain or shine on Saturday, May 13, beginning at 11 a.m. on the Beachem Portico on the north side of Pennsylvania Hall. For more information about Commencement for the Class of 2023, please visit the Commencement website.
Photos courtesy of the U.S. Department of State
Posted: 03/13/23