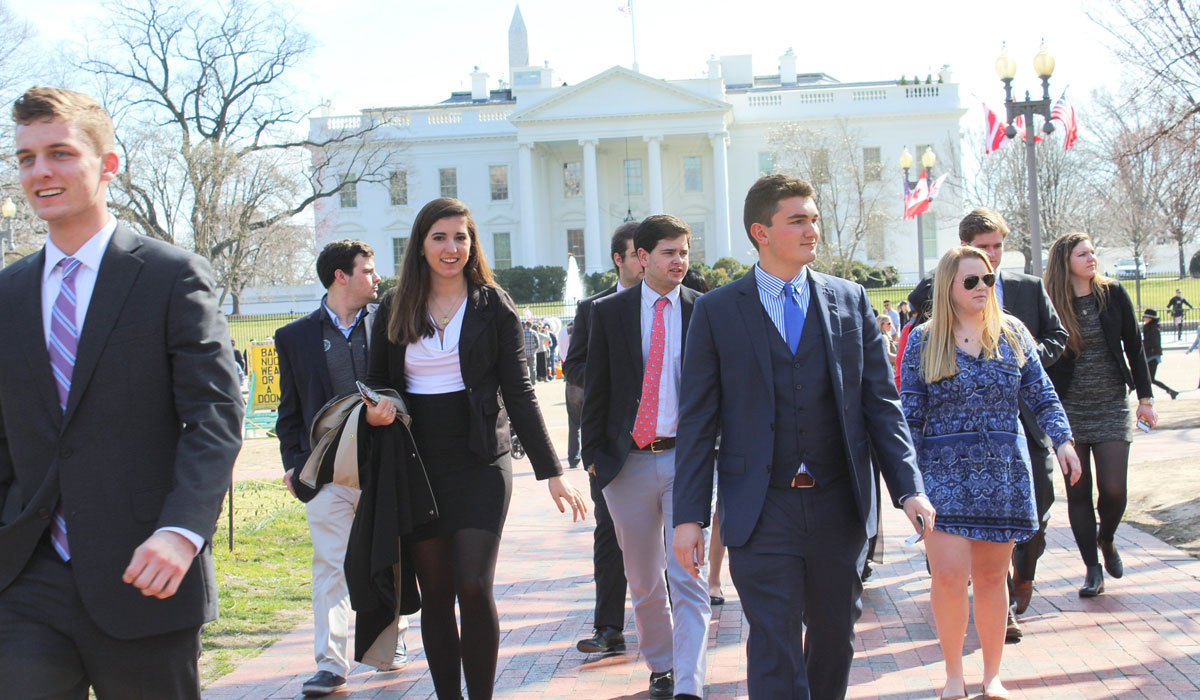 Tune into a new episode of Gettysburg College's podcast, Conversations Beneath the Cupola. In this episode, podcast host President Bob Iuliano is joined by two Gettysburg College alumnae: Johanna Persing '11, deputy communications director for the Republican National Committee, and Kat Atwater '07, deputy chief technology officer for the Democratic National Committee. They discuss the nature of their work, the upcoming 2020 election, and how their Gettysburg education prepared them for their careers in politics.
"Every vote in every state and every town really matters... I just believe that so fundamentally in my soul; I go out and register voters on the weekends," Atwater said in the episode. "This is the most important election, maybe, of our lifetime, and I can't say enough about how it matters at the White House, but more importantly, at your local mayor's office, and your county clerk, just as much."
The episode concludes with an anecdotal "Slice of Life" told from the president's perspective. This month is the one year anniversary of the Conversations Beneath the Cupola podcast, and Iuliano reflects on the last 15 episodes, which have provided listeners with texture and nuance on issues that matter—from the global pandemic, to the the state of higher education, and the topic of racial injustice. Furthermore, he thanks listeners for joining him on this journey of exploration and discovery, and expresses his excitement for all that year two of the podcast has to offer.