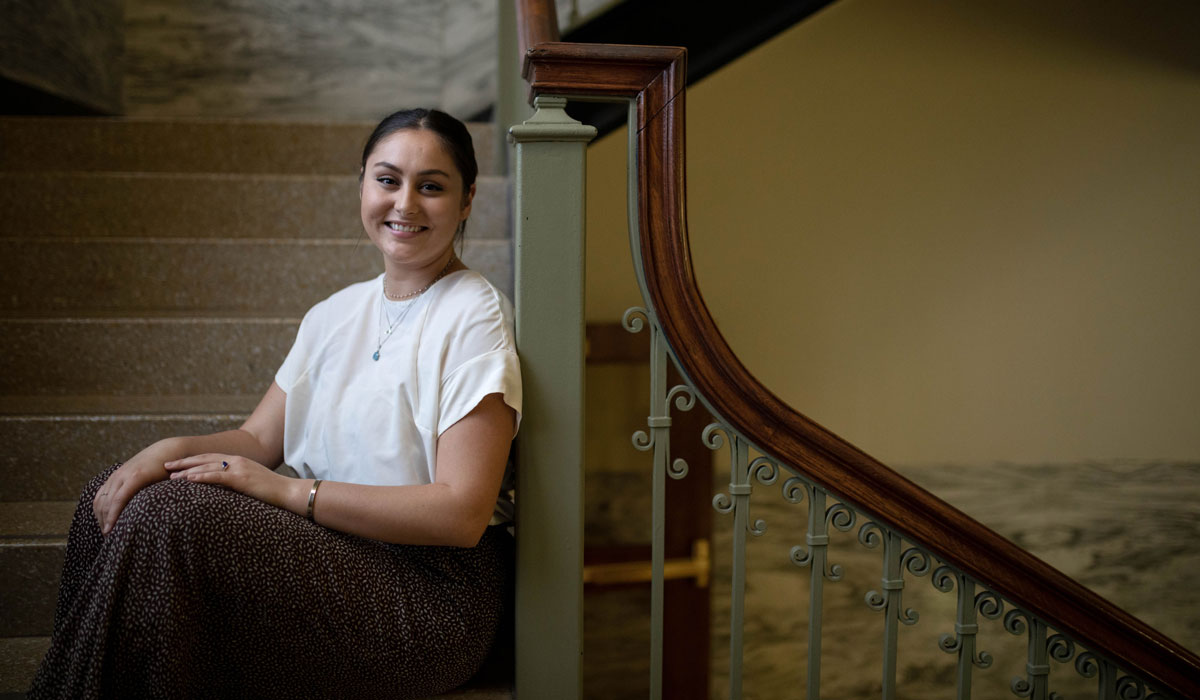 Sierra Conboy '20 has never been afraid of challenges—she welcomes them.
A native of Ventura, California, transitioning from the West Coast to the East Coast for college might be a daunting decision for some students, but Conboy saw it as an opportunity for immense growth and possibility.
Not only was Conboy able to experience the four seasons at Gettysburg College, something that she always dreamed of, but she also had the opportunity to compete in athletic programs, explore a wide array of academics, and immerse herself in other cultures abroad.
"It was the first place I visited, and when I went to go visit other schools I just kept thinking back to how beautiful Gettysburg was and how good it felt to be here," she said. "So, I didn't care that it was in the middle of Pennsylvania. Gettysburg was the place for me."
Conboy, who is an international affairs and political science double major, was especially excited about her ability to study globally for two semesters. She studied abroad in Argentina her sophomore spring, and then again in Greece one year later. Conboy focused on comparative politics, and credits Gettysburg's multidisciplinary approach for allowing her to bring new experiences and perspectives back home with her.
"It's so important to learn about the life that other people live in, because the world that we live in—our own society—completely transforms the way that we come to understand everything around us," she said. "When you go abroad, you're placed into someone else's world. You can look at it from the outside, but you can also feel completely a part of it. Coming back after study abroad, that has been the biggest payoff. I take so many different pieces of the lives that I've lived outside of the U.S., and I can bring that into the classroom."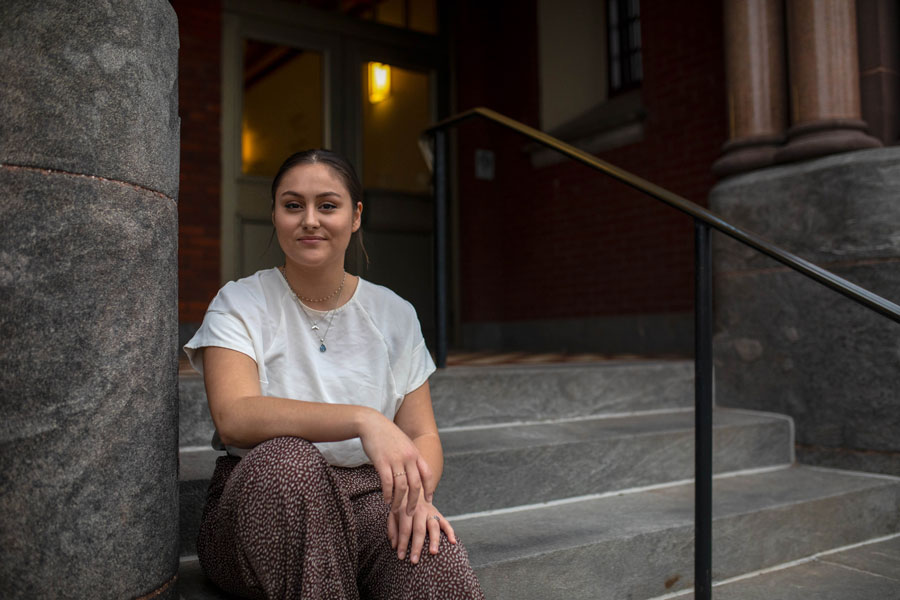 Beyond expanding her knowledge by studying globally, Conboy is engaged with the Eisenhower Institute and works in the athletic equipment room. She was an active member of the Women's Track and Field team in 2016, as well as a volleyball player for four years. Juggling academics, athletics, and extracurriculars is a heavy workload, but Conboy has leaned into the challenge.
"I had to decide whether I was going to go all-in or if I was going to pull back and narrow my focus," she said. "I wanted to play my sports. I wanted to study political science and international affairs. I wanted to work. Of course, it could get stressful, but it wasn't overwhelming because at the end of the day I knew I was getting so much out of it. So, the stress was worth it."
Playing collegiate sports at Gettysburg has helped Conboy further develop the values of teamwork, grit, and time management as she balanced her athletic and academic demands. As she learned to manage her many commitments, she also ventured beyond her comfort zone and explored other academic disciplines, an environment fostered by the liberal arts.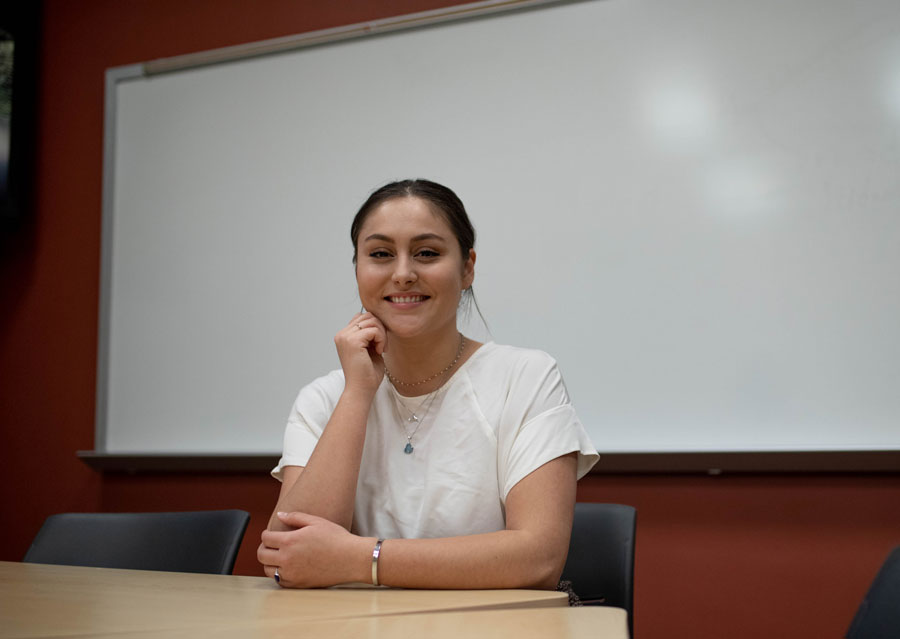 "I am so grateful to have received a liberal arts education because I want to know as much about everything as I can," Conboy said. "Even though I'm interested in my specific majors, I want to understand how the two subjects of international affairs and political science also play a role in the other disciplines. It helps enhance my abstract thinking, and it changes the way that I view the world. It's not just from one point of view, I'm able to look at life from so many different angles."
Conboy will be graduating in May. As she looks toward the future, she hopes to attend law school—focusing on corporate law—or possibly working internationally to put her study abroad experiences to good use. Regardless of where she ends up, Conboy knows the experiences she gained at Gettysburg will stay with her forever.
"I think if you want to have your own experience and you want to make your education yours, then coming to a place like Gettysburg is so important," Conboy said. "You're going to have relationships with the people you cross paths with for the rest of your life. It's not just four years, it is a lifelong commitment here."
By Kimberly Monitto '20
Photos by Alix Lippincott '21
Posted: 04/10/20