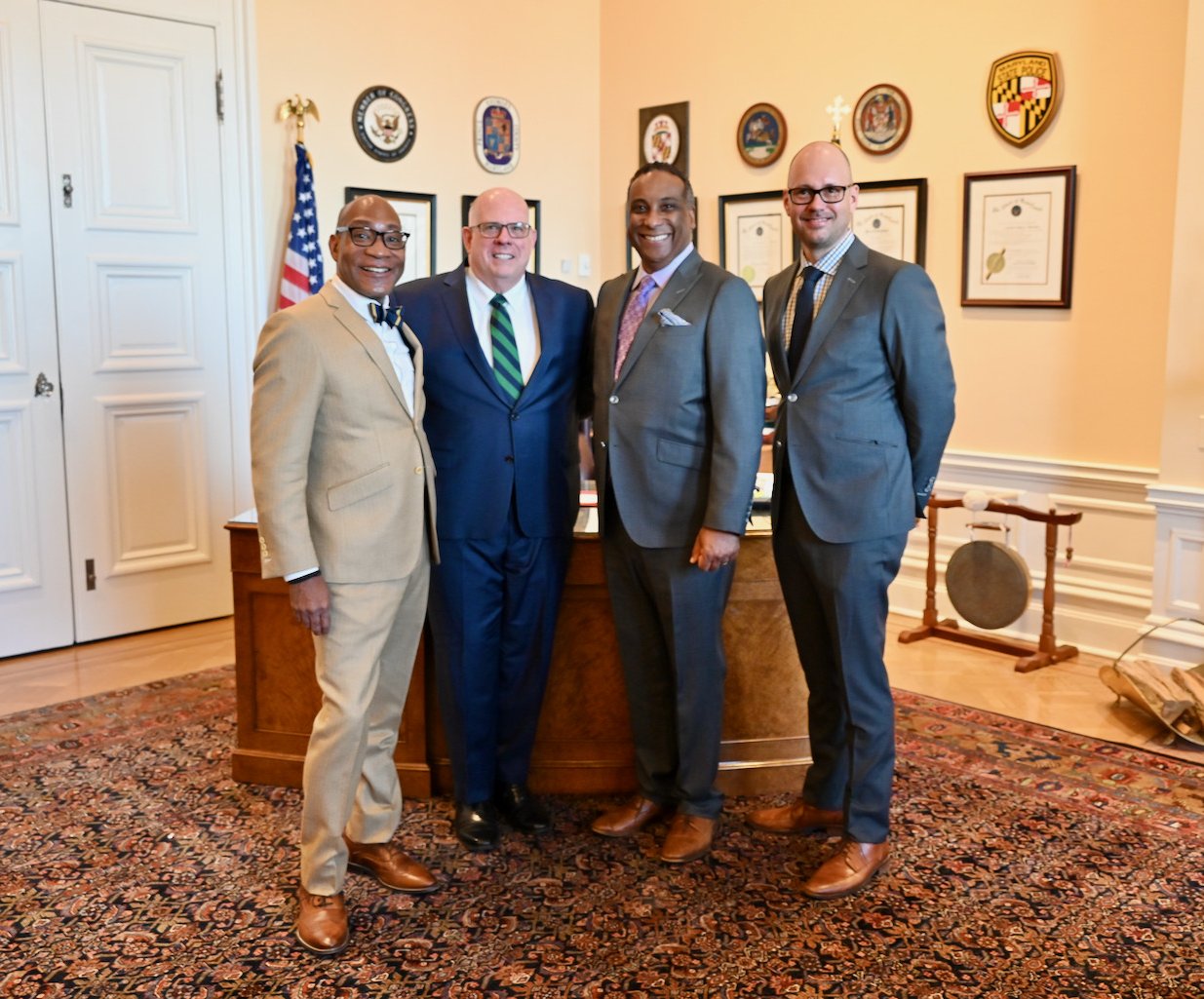 Two Gettysburg College Sunderman Conservatory of Music faculty members, Eric Byrd and Alphonso Young Jr. were recently recognized by Maryland Gov. Larry Hogan for being ambassadors of jazz, blues, and gospel, as members of the Eric Byrd Trio for the last 20 years.
"The people of Maryland join in expressing our best wishes and congratulations on two decades of music and success," Hogan said in the governor's citation.
Prof. Byrd and Prof. Young, both of whom teach jazz studies in the Conservatory, make up two-thirds of the trio—Byrd as the pianist and vocalist and Young as the drummer—alongside bassist Bhagwan Khalsa.
Rooted in swing and bebop, the trio embraces gospel and the blues as core elements of their expansive performance style. Their most recent recording, "TWENTY, " features 10 songs that they re-recorded and 10 new songs—celebrating their 20 years together as a jazz trio. This album has won the 2022 Washington Area Music Award, also known as a Wammie Award, for jazz recording of the year.
The Eric Byrd Trio is also part of the prestigious Maryland Performing Artist Touring Roster. Maryland-based performing artists who are appointed to the Touring Roster are selected through a peer-review process in which they are rated on artistic merit and a demonstrated history of successful touring engagements.
In addition to Hogan applauding the Eric Byrd Trio for "performing and delighting diverse and international audiences across the globe" in his citation, the Maryland governor also shared a tweet on Feb. 23, 2022, highlighting their noteworthy accomplishment. The tweet featured video snippets from Hogan's presentation of the citation to the trio.
It was my pleasure to congratulate the @EricByrdTrio on 20 incredible years. pic.twitter.com/QLzcKB2bj9

— Governor Larry Hogan (@GovLarryHogan) February 23, 2022
Learn more about the Sunderman Conservatory of Music, a vibrant musical community that prepares passionate and intellectually curious musicians for diverse careers, lifelong learning, and engaged citizenry.
By Molly Foster
Photo courtesy of the Eric Byrd Trio
Posted: 04/12/22