The Sunderman Conservatory of Music is a vibrant musical community preparing passionate and intellectually curious musicians for diverse careers, lifelong learning, and engaged citizenry. See what you can do with a music degree.
Visits for the Sunderman Conservatory
The Sunderman Conservatory will be offering a variety of events for prospective students to learn more about the program, including information sessions and opportunities to connect with our Sunderman faculty.
Register for a Conservatory event
Request Information
Find out more about Sunderman Conservatory at Gettysburg College.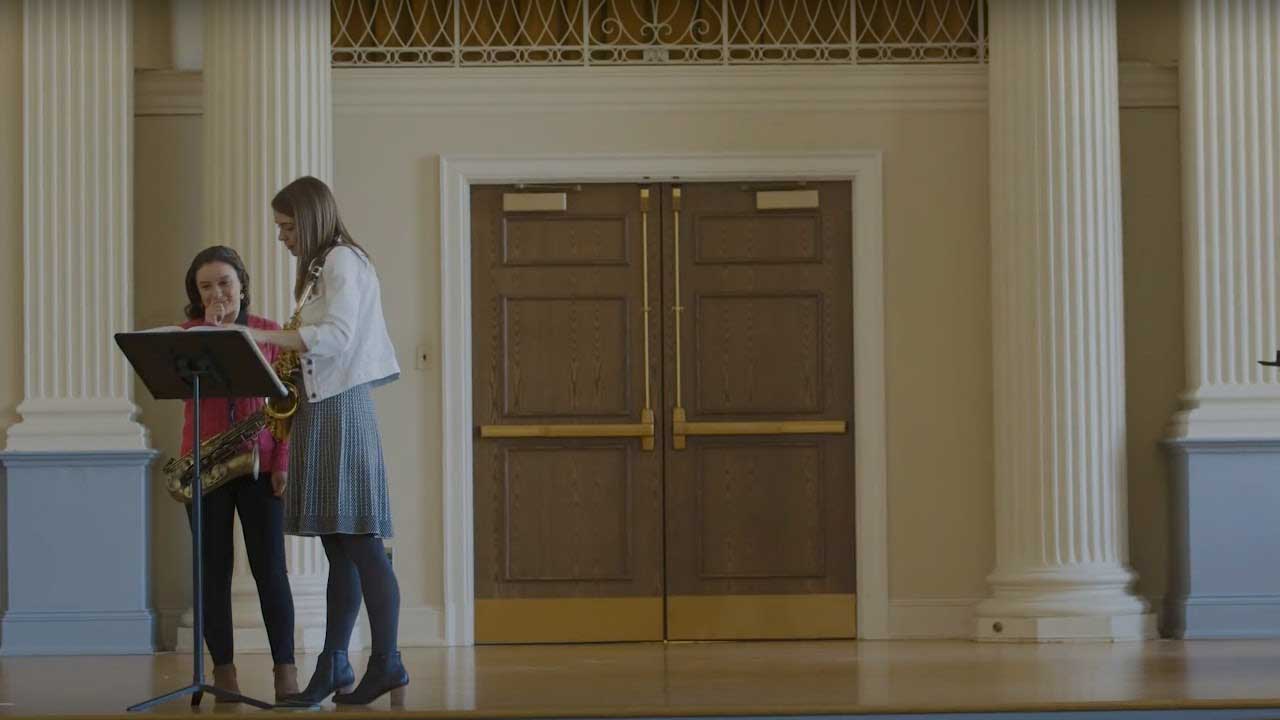 Featured courses
MUSIC CLASS 170
Video Game Music: Style, Technology, and Culture
Survey of technological, sociological, and artistic issues related to games and game music. Students will critically examine notions of play; explore the evolution of video game soundtracks; analyze how music operates in games; explore and critique "music games" such as Guitar Hero; and explore music and sound in game-related cultural phenomena (such as video game soundtrack concerts and tribute bands). The course includes a substantial multimedia component.
MUSIC ENSEMBLE 161
Wind Symphony
The premier wind band in the Sunderman Conservatory designed for the development of the professional performer, music educators, and dedicated musicians. A select group of 40-50 players, the ensemble rehearses and performs a combination of wind band masterworks and new repertoire. The Wind Symphony is open to all Gettysburg College students.
MUSIC CLASS 318
Africana Music: Juju to Hip Hop
An interdisciplinary perusal of issues surrounding Africana musics ranging from African music such as juju to Afro-Caribbean styles such as salsa and African American forms such as jazz and hip-hop. This discussion-oriented course calls upon perspectives from Africana studies, ethnomusicology (the study of music in its cultural context), anthropology, religious studies, history, philosophy, critical race theory, gender studies, and literary criticism.
Sunderman Conservatory Spotlight