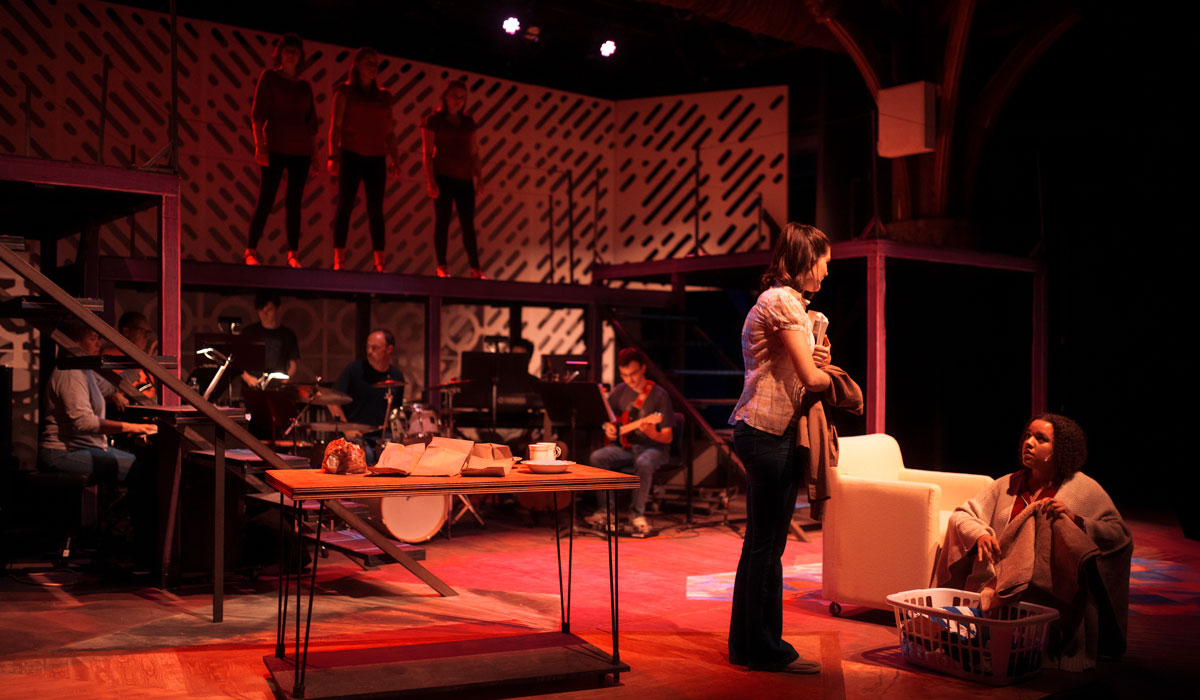 Gettysburg College's department of theatre arts and the Owl & Nightingale Players present the fall 2019 musical,Next to Normal, guest-directed by Broadway veteran and Gettysburg native Bruce Moore.
The show runs from October 30 through November 3 during Family Weekend at the Kline Theatre in Brua Hall. Admission is $8. Tickets can be bought online or at the door.
The musical follows a woman grappling with bipolar disorder and an unconventional family life. Her over-achieving daughter vies for her attention while navigating high school and her first relationship. Then her husband, who has been helping his wife with her mental condition, discovers he has been avoiding problems of his own.
A live orchestra will accompany this 10-person cast of Gettysburg College students in a modern rock theatrical experience. Theatre Arts Chair and Prof. Eric Berninghausen designed the set, Theatre Arts Adjunct Instructors Juls Buehrer and Jonathan Stiles are the scenic charge artist/costumer and lighting designer respectively, and Music Prof. and Director of Bands at the Sunderman Conservatory of Music Russell McCutcheon will conduct the pit orchestra.
Please be advised that the use of strobe lights and theatrical fog are present during the production, as well as the sensitive subject matter of mental health issues including suicide.
Learn more about the theatre arts department at Gettysburg College.
By Phoebe Doscher '22
Photos by Phuong Do '21
Posted: 10/29/19