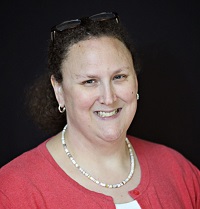 Tune into a new episode of Gettysburg College's podcast, Conversations Beneath the Cupola. In this episode, podcast host President Iuliano is joined by family practice physician Melissa Zook '94. Together, they discuss the strain that COVID-19 has put on essential workers and the healthcare system, particularly in rural Kentucky, where Zook works and lives.
"Quite honestly, the thing that really gets to me the most, is when people would actually just say thank you. They just acknowledge, 'Hey, we know you're working on the front line. We really appreciate the work that you do. Thank you.' That means to me as much as anything else," Zook said in the podcast episode.
The episode concludes with an anecdotal "Slice of Life" told from the president's perspective. Iuliano builds off of the topic discussed in the conversation with Zook—remembering to say, "Thank you." In that spirit, Iuliano shined light on the Gettysburg College Women's Volleyball team, who participated in what they called "A Week of Gratitude" on their Facebook and Instagram accounts. It was their way to say, "Thank you" to all the essential personnel who are working on the frontlines to keep the country functioning and safe.
Be sure to listen to the full episode and subscribe wherever you get your podcasts. Send your comments and suggestions for future topics to news@gettysburg.edu.