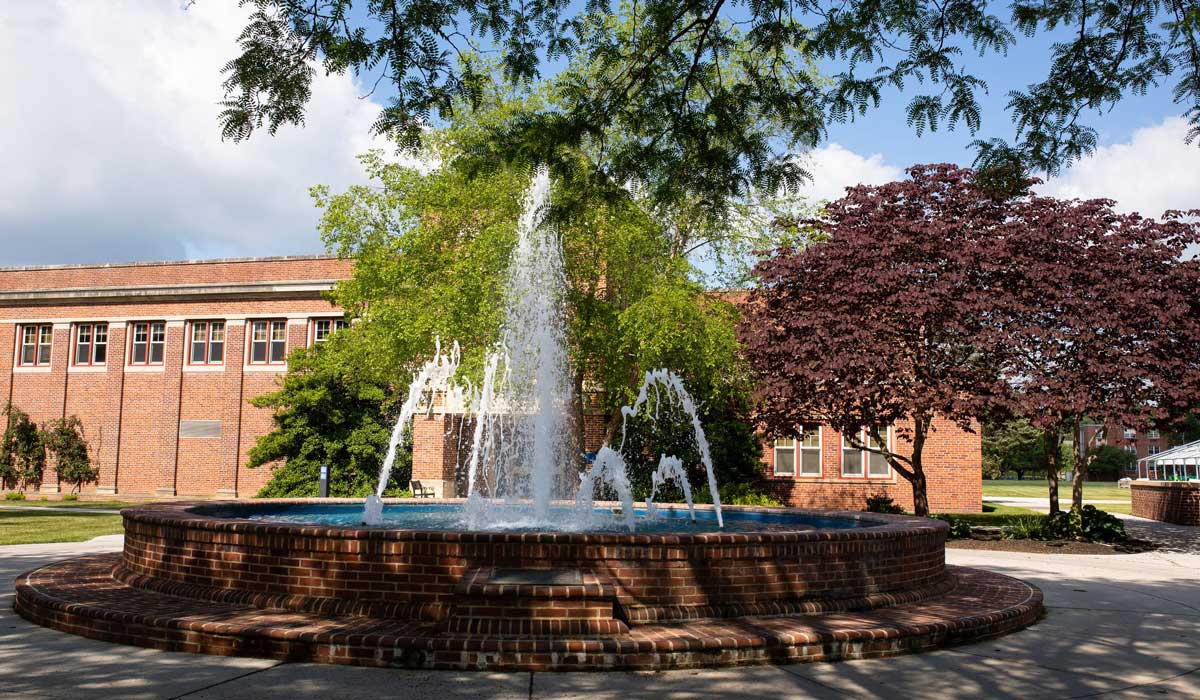 On this page:
Social Media
Amy Cantrell's '22 transfer story
Idaho native Amy Cantrell '22 shares her transfer journey to Gettysburg College and reflects on its unique sense of place: "Every time I tell people from back home where I go to college, they instantly bring up the battlefields," said Cantrell. "I share that our teams get to run through the battlefields for practices. People don't realize that is something that we get to do daily." Cantrell, a student-athlete on the women's cross country team, notes that both academics and athletics were important in her decision-making process. "Choosing to attend Gettysburg was and remains one of the best decisions I have ever made," she added.
"This was a terrific profile; so glad Amy 'found' Gettysburg and that she's so happy there. Congrats on an impressive season as well! I was a Bullet as well (Class of '95) and on the XC team (Coach Schenk was asst. coach); the time I spent there was fantastic and filled with so many wonderful memories, many from XC. She's right. Battlefield runs were amazing—workouts were named after major battles—Pickett's Charge, etc. (I think Devil's Den was a particularly brutal w/o). Best wishes, Amy, for continued academic and athletic success and enjoy your time there!"
– Molly Hoke '95 | LinkedIn
"It's wonderful that you feel so positive about your college choice! 45 years later, I feel the same way!
Academics, athletics, and the aesthetics of living in this special place are all important factors in where to spend extended time. We've appreciated the battlefield roads during the pandemic as restorative walks and changing scenery help keep us healthy and calm."
– Nancy Lorenson Cook '75 | LinkedIn
Founder's Day
Happy 189th birthday to Gettysburg College!
"G'burg was my Dad's Happy Place. … '64 and mine too! '95. … I will always treasure the friendships and memories made on this beautiful campus!🧡💙"
– Ann Ritchie Stuart '95 | Facebook
"Happy birthday to one of my greatest loves! The people my life gained from G'burg have blessed my life for over 30 years now.🧡💙🧡💙"
– Noël Ciferni Baumann '92 | Facebook
"So proud that our oldest daughter will start at GC in the fall. It's been her dream school forever. Happy Birthday!"
– Alissa Hermann Sgro | Facebook
"Congratulations! Welcome to #gburg2025!"
– Gettysburg College | Facebook
"Happy birthday to a great college. Both sons played football and graduated from Gettysburg. They were four years apart, so I went up there eight straight years. Loved the history of Gettysburg."
– Don DeLisi P'92, P'96 | Facebook
"I am wearing my Gettysburg T-shirt today to commemorate the date."
– Bill Schiff '73 | Facebook
J-Term
This past winter break, Gettysburg College launched its inaugural virtual January Term (J-Term). The sessions earned rave reviews from students and presenters alike due to their intentional focus on leadership, networking, skill-building, and advocacy. Thank you to all who made our J-Term a success!
"All J-term courses were exceptional. Senior year attending the winter outdoor survival course at the North Carolina Outward Bound School with 11 others from G'burg was the pinnacle experience."
– Peter Kirby '79 | LinkedIn
"So cool! After graduating Gettysburg in '99, I went on to work with the educational publisher that produced the Mount Everest simulation used in the leadership series! My bachelor's in English prepared me well for the almost 14 years I spent working there. Thank you, G'burg!"
– Jacqueline (Trottier) White '99 | LinkedIn
"J-Term was the most unique learning experience at G'burg back in the early 1980s. Truly set the College apart from the others and was an opportunity to study something truly different. Both students and professors looked forward to J-Term back in the day."
– Bob Lewis '86 | LinkedIn
"Bob, you're absolutely correct — J-Term was a unique opportunity to take a course on a subject that was not offered in regular semesters. The professors liked the opportunity too. I remember taking an entomology course by Dr. Robert Barnes that was excellent."
– Gary Engelhart '76 | LinkedIn
Find us on social media Facebook, Instagram, LinkedIn, Twitter, and YouTube.
Servo Cookie Showdown
Inspired by March Madness, our "Great Eight" voting bracket on Instagram Stories was loved by students and alumni alike. Among the equally delicious double chocolate, lemon, M&M, oatmeal raisin, Oreo, snickerdoodle, and sugar cookies, the chocolate chip cookie was crowned champion.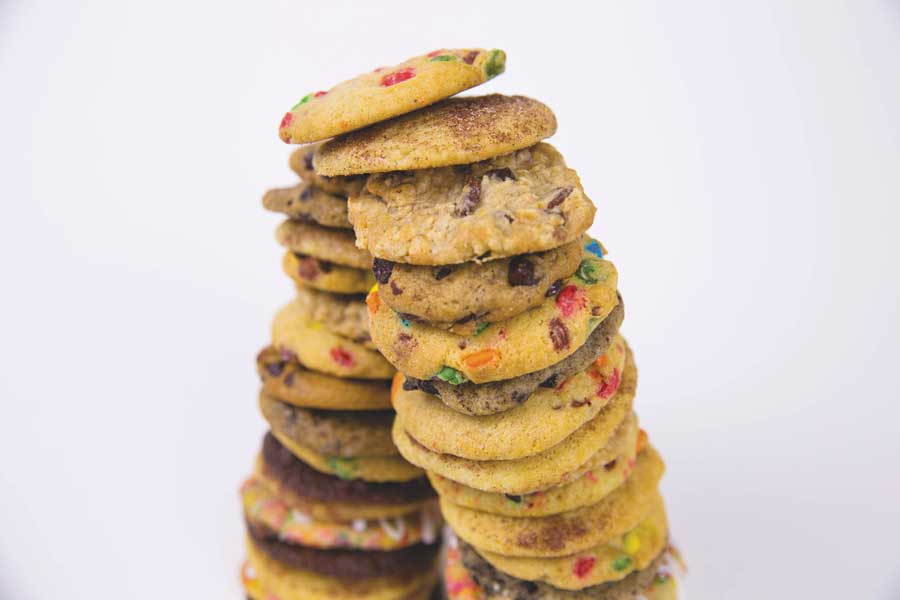 In the media
Jewish Studies Department Chair and Interdisciplinary Studies Prof. Stephen Stern wrote a blog post for The Times of Israel, reflecting on action and inaction and connecting past with present. He discussed the treatment of Jewish refugees during the Holocaust and connected it to the immigration policy change made by the Trump administration in 2020.
East Asian Studies Prof. Yoko Nishimura was quoted in a Washington Post article about the history of the Tidal Basin lantern in Washington, D.C. The article mentions that the lantern, which the mayor of Tokyo gifted to the United States in 1954, was originally a part of a set, and Nishimura adds that she is confident the D.C. lantern's twin, though it might not be well displayed or labeled, is still around.
Susan Eisenhower, chairman emerita and a founding director of the Eisenhower Institute, was interviewed on Fox News' "The Untold Story with Martha MacCallum" about President Joe Biden's inauguration speech, and how he, much like President Dwight D. Eisenhower throughout his presidency, took the middle way in an attempt to unite the "right" and the "left."
Political Science and Public Law Prof. Scott Boddery and Benjamin Pontz '20, a Fulbright postgraduate scholar at the University of Manchester, co-authored an op-ed for The Dispatch. In the article, they discuss the legislative filibuster and argue against removing it altogether. "Instead of using it always or never, let it be used sometimes and selectively," they write, suggesting that the path forward should be reformation as opposed to elimination.
'How black people learned not to trust'
Gilder Lehrman NEH Professor of Civil War Era Studies and History Prof. Jim Downs was an expert source in a New York Times opinion article about how history has made Black Americans distrust medical services, such as the recent COVID-19 vaccinations. Downs provides context that at least one-fourth of all former slaves got sick or died between 1862 and 1870 as white doctors refused to treat Black people, and white hospitals refused to admit them.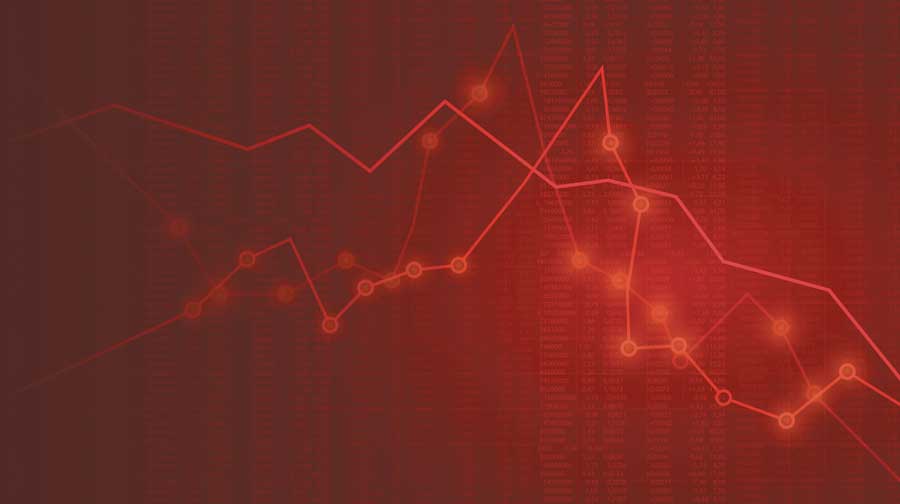 A 2021 report from The Wall Street Journal showed that the U.S. economy declined 3.5 percent in 2020, the largest since World War II and the first since 2009. Economics Prof. Maria Ivanova Reyes analyzed the report on WITF's Smart Talk and discussed what the economy will need to grow and move forward from the pandemic.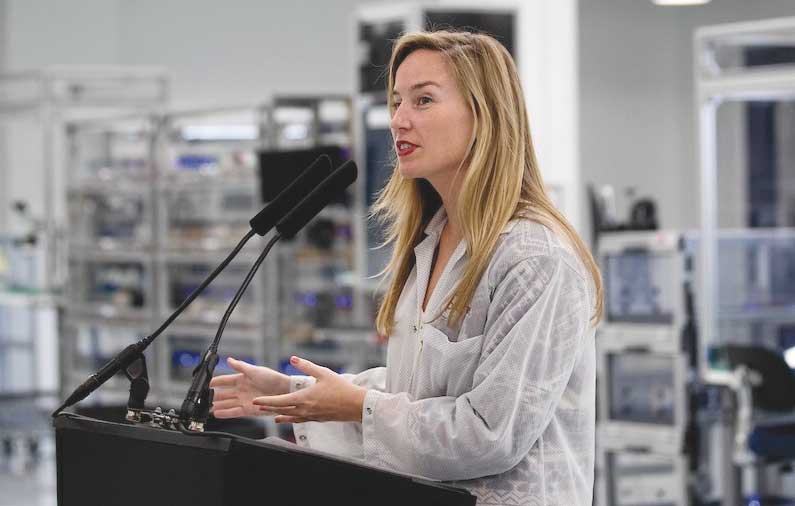 'The unforseeable impacts of art'
Tara O'Shea '10, director of forest programs at Earth-imaging company Planet, was interviewed on the "Shaping Business Minds Through Art" podcast by The Artian. She shared how Planet brings together art and science to build a culture of creative entrepreneurship and innovation.
Read more about O'Shea and how she's combating climate change in our news section online.
Global connections
Economics Prof. Rimvydas Baltaduonis, who is also an affiliate of the College's international affairs and global studies program, was quoted in the French daily newspaper Le Monde about the voter engagement campaign #MusuMetasDABAR in his home country of Lithuania, as part of its coverage on diaspora's participation in elections across Central Europe. Baltaduonis is co-chair of the Commission of the Lithuanian Parliament and the Lithuanian World Community. Last year, he helped pass a law that allows internet voting for Lithuanian citizens living abroad.