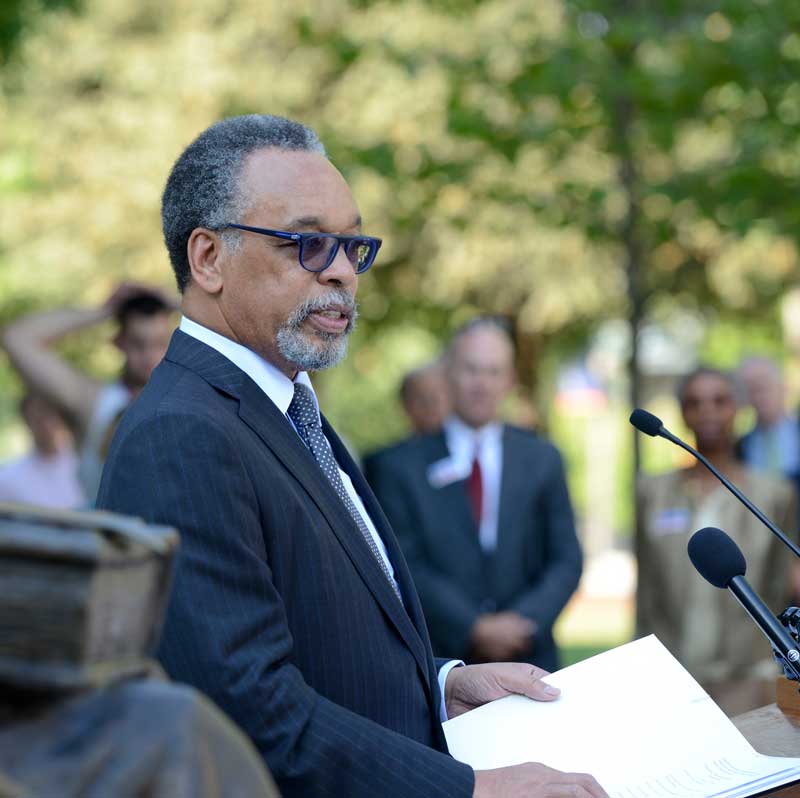 Tune into a new episode of Gettysburg College's podcast, Conversations Beneath the Cupola. In this episode, podcast host President Bob Iuliano is joined by Bruce Gordon '68, former President and CEO of the National Association for the Advancement of Colored People . Iuliano and Gordon discuss the work that remains before us, both within higher education and beyond, to build a racially just society.
"This is the first time that I've seen energy that rivals what was happening in the '60s, and if you think about the '60s, one of the venues for that energy was the College campus," Gordon said in the episode. "I have, maybe, a disproportionately large expectation in terms of: the power of students; the energy of students; the idealism of students."
The episode concludes with an anecdotal "Slice of Life" told from the president's perspective. Iuliano reflects briefly on the reversal of the recent U.S. Immigration and Customs Enforcement, which would have made it more difficult for international students to study in the United States. Specifically, he highlights the vast value of different backgrounds, different perspectives, and different life experiences on College campuses, as they encourage students to think more globally and to be bold in their aspirations.