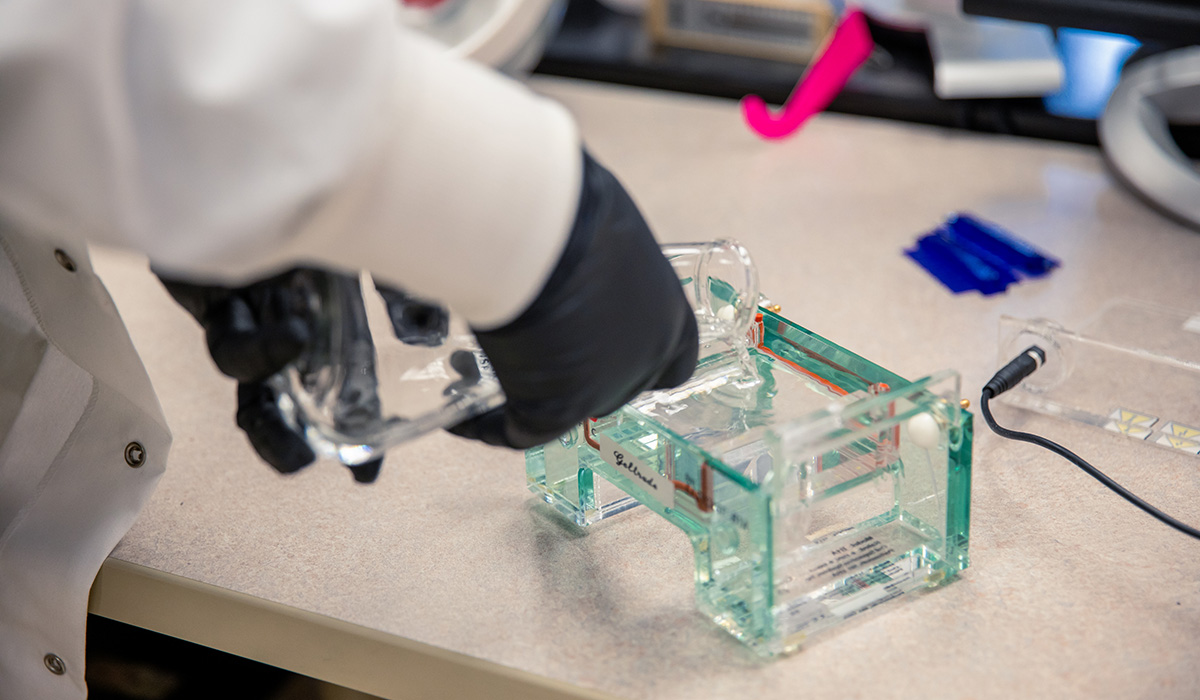 For the 2021-2022 academic year, Gettysburg College placed No. 1 in awarding bachelor's degrees in physics among Pennsylvania undergraduate-only institutions and No. 4 among all Pennsylvania institutions, according to data released by the American Institute of Physics (AIP) this fall. Nationally, Gettysburg also sat at No. 9 among small liberal arts and sciences colleges.
Here at Gettysburg, obtaining a physics degree provides our graduates with the knowledge and enduring skills, such as problem solving, to uncover the nature of the universe and lead technological innovations in today's world. These results are a testament to the value of a Gettysburg College education and the great work by our faculty and students.
"It is pretty exciting to be in the top 10 of small liberal arts colleges in the nation for producing physics majors," said the Ronald J. Smith Professor of Applied Physics Kurt Andresen. "The Physics Department at Gettysburg College has concentrated on ensuring every student has a high-impact research experience, creating an inclusive and welcoming community, and preparing our students for meaningful and rewarding careers after Gettysburg College. These results are a welcome indication that these efforts are working, and we plan to continue working hard to create a great experience for all students."
The AIP roster of degree-granting physics departments across the United States pulls data from its annual Survey of Enrollments and Degrees, which was conducted in the fall of 2022.
Learn more about the Physics Department here at Gettysburg College.
&nbsp
Posted: 11/15/23