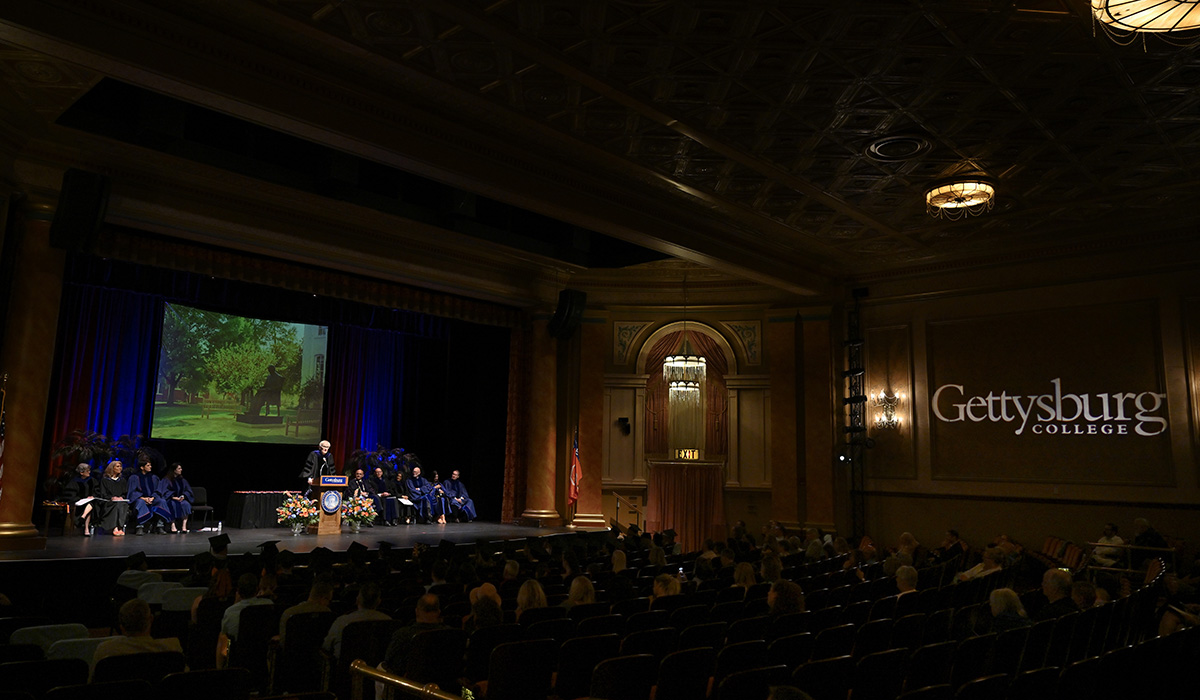 High school history teacher Oscar Ramos M'23 has long awaited the opportunity to be a student again. Now, in his 19th year of teaching, Ramos can finally check off that professional bucket list item with the completion of his master's in American history from the Gettysburg College-Gilder Lehrman Institute (GLI) program.
Over the course of two decades, Ramos has taught students in various subjects across the globe. His career began at an international school in Morocco; brought him back to his hometown of San Diego, California, at a charter school for low-income students; and ultimately landed him at Quince Orchard High School in Gaithersburg, Maryland. Early in his career, he started out teaching European history and world history, but when he later signed on to teach United States history, he wanted to bolster his understanding of the subject by enrolling in a master's program.
"My undergrad was in Latin American history and my grad program was in Latin American studies, so I didn't have that deep of background in U.S. history beyond personal interest," Ramos said. "I could tell when I started teaching U.S. history for the first time that I could really benefit from having some more content exposure, so that I could really feel like I knew it."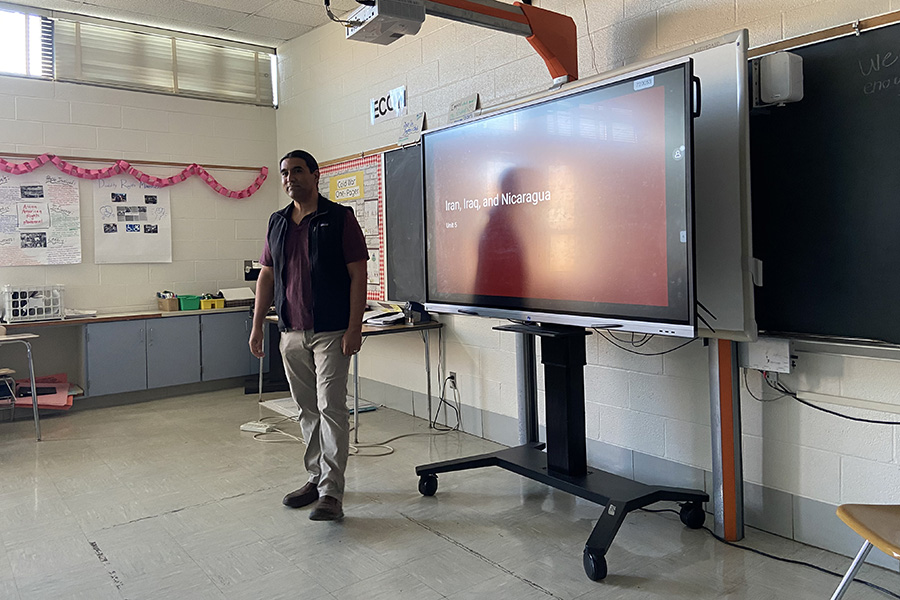 Ramos enrolled in the Gettysburg College-GLI M.A. program in 2020 and began that summer. Immediately, he felt transported back to his days of being a student—switching his mindset from creating lesson plans and focusing solely on his own classroom, to interacting with professors and processing new educational content. Through the program, he garnered a greater appreciation for history as a subject.
"Teaching government, I have a lot of perspective about where the country is today, and I was able to bring a lot of that into the study of history. I wasn't expecting to have that layer of appreciation for the history," he said. "We're living through so much now, so to be able to take these classes with that perspective was great. It was a completely different experience than my undergrad."
The classroom experience of the Gettysburg College-GLI M.A. program well exceeded Ramos' expectations with the rigorous coursework. Ramos enjoyed the combination of quality professors, engaged fellow students, and an effective academic structure.
"[The classes] all had the same structure, where you have lectures, weekly discussion posts, and three Q&A sessions. The professors are so accessible, and the community of students—because they're teachers and we're from all over the country—have such great questions. There's no ego among the students."
When it came to choosing a master's program, affordability and quality were selling factors for Ramos. He'd been eager to find an accessible program with a feasible time commitment, reasonable cost, and strong course material. He found all of that and more with the Gettysburg College-GLI M.A. program.
"We're living through so much now, so to be able to take these classes with that perspective was great. It was a completely different experience than my undergrad."
– Oscar Ramos M'23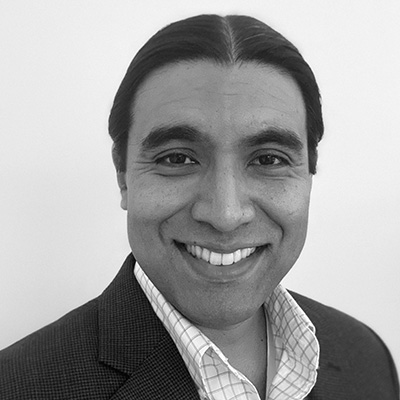 "Ten courses for [less than] $9,000 for a master's program with this caliber of teachers is amazing," he said. "[The professors] have the ability to digest so much research and write these narratives that give you so many different perspectives on these complex events, but still maintain this idea of a narrative."
The master's program culminated in a capstone experience, for which Ramos wrote a paper on the School of the Americas, a U.S. government-run military training facility for Latin Americans. He dove into the rebranding of the school and changes over time and visited the National Archives in Washington, D.C., to conduct research using primary documents.
"[The capstone] was fascinating. I've never heard anyone else writing anything about it, so I did a lot more of a deep dive," he said. "I do like history research and [working with] primary documents. It's kind of what these professors do, on a deeper and wider scale, and I got a little taste of that, which is really neat."
As a result of this program, Ramos sees a direct impact on the way he teaches—both in subject matter and in perspective. He took a class on historiography, the study of the writing of history, which clarified how he thinks of the way history is taught and how it's changed over time.
Ultimately, Ramos is glad he completed his master's with the Gettysburg College-GLI program—on behalf of his students, in pursuit of lifelong learning, and to change the way he teaches history for the rest of his career.
"History is a reflection of who matters today, but you make decisions about what you include and what you leave out," he said. "The [teachers] here have made the decision that people of color matter, women matter, LGBTQ people matter, poor people matter, immigrants matter. Our U.S. history curriculum incorporates a lot of their experiences, and this [graduate] program gave me the language to explain that much more confidently. … [Enrolling was] the best decision I could have made."
Find out more about the high-quality education offered through the Gettysburg College-Gilder Lehrman M.A. in American history program.
By Phoebe Doscher '22
Photos courtesy of Oscar Ramos M'23 and and Jason Minick
Posted: 09/04/23