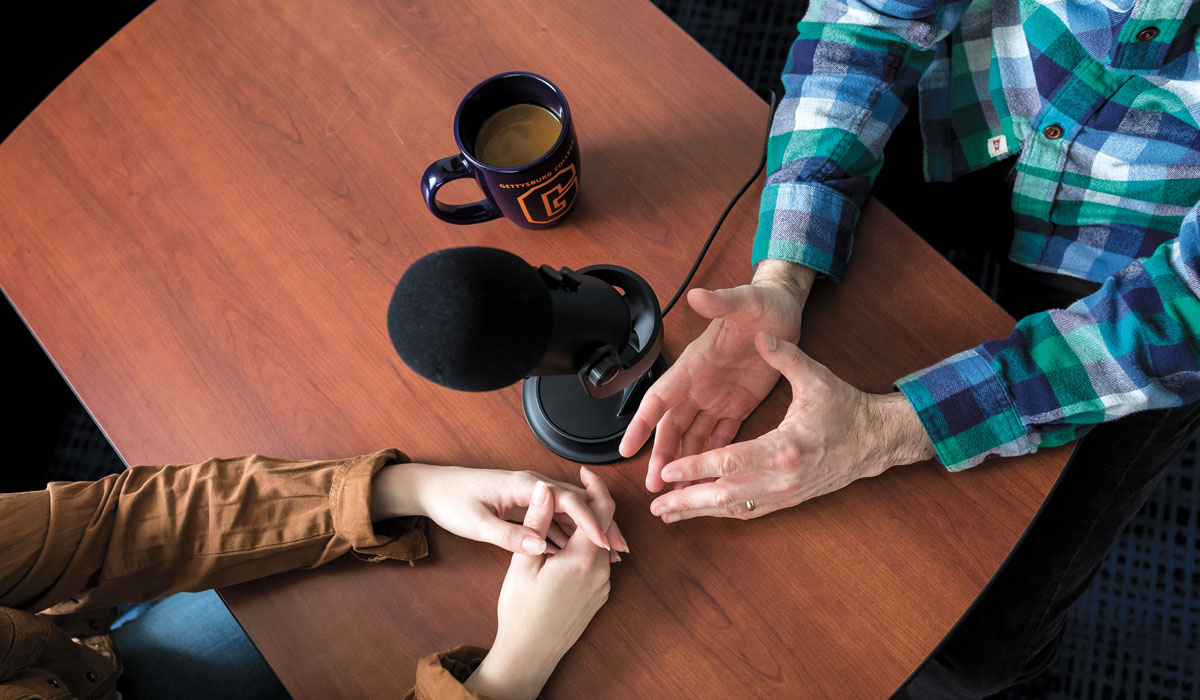 Recorded beneath the Cupola of historic Pennsylvania Hall, a new Gettysburg College podcast, Conversations Beneath the Cupola, brings attention to our students, faculty, and alumni who are living lives of meaning and service today—and since our founding in 1832.
Hosted by President Bob Iuliano, each podcast episode features interviews with Gettysburgians and thought leaders, ending with an anecdotal "slice of life" at Gettysburg College, told through the president's perspective. In our first episode, Iuliano reflected on a touching interaction he witnessed between Hall of Athletic Honors inductee Joe Cordova '97 and his son during the induction ceremony.
Listen and subscribe by visiting gettysburg.edu/podcast or by searching for Conversations Beneath the Cupola on your preferred podcast platform.
Episode 1: The future of liberal arts education with Lawrence Bacow
President Iuliano discusses higher education, the liberal arts, and the future with Harvard University President Lawrence Bacow.
Episode 2: The legacy of Dwight D. Eisenhower with Susan Eisenhower
Susan Eisenhower discusses the legacy of President Dwight D. Eisenhower at Gettysburg College through the lens of the Eisenhower Institute, the state of the current political climate, and her new book.
Episode 3: The breadth and depth of student involvement with Ben Pontz '20
Ben Pontz '20, The Gettysburgian's editor, touches on the breadth and depth of opportunities available to students at Gettysburg College.
Episode 4: The lasting impact of First-Year Seminars with Professors Darren Glass and Kathy Cain
Glass, Cain, and two first-year students—Katherine Schmitz '23 and Demaro Ricketts '23—highlight the innovative nature, purpose, and lasting impact of the College's First-Year Seminar program.