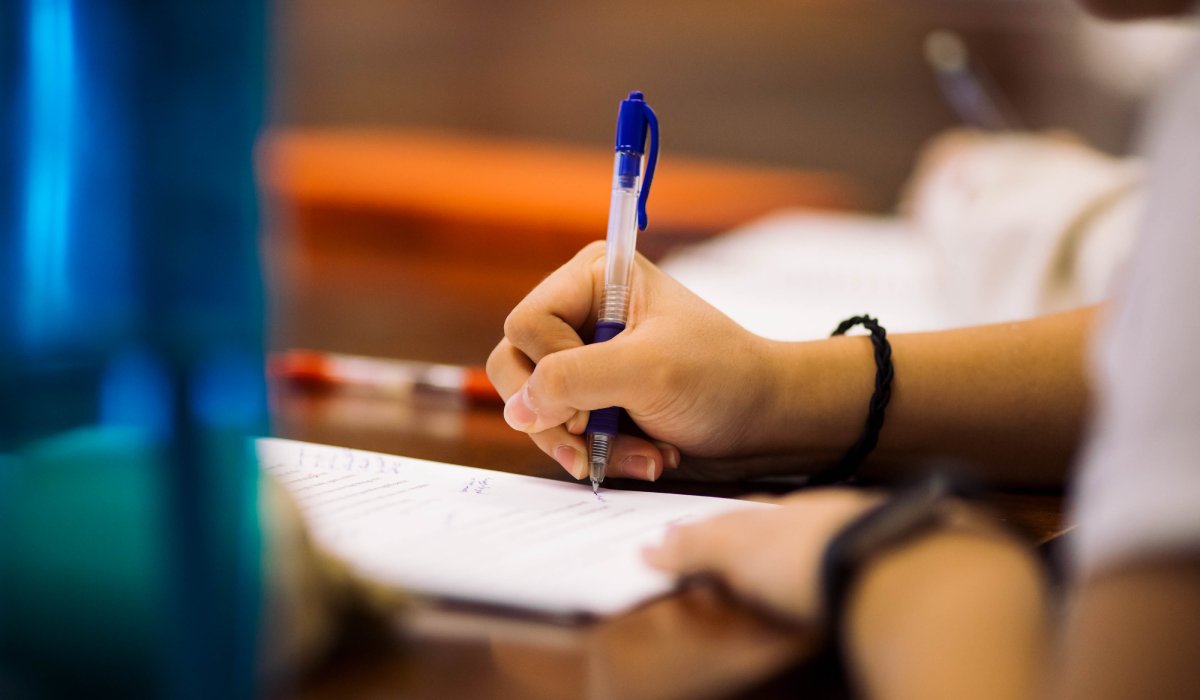 Stories are powerful. The stories we tell ourselves or that others tell about us can have a lasting impact.
In third grade, Amy Butcher '09 was told by her teacher that she was a talented creative writer. She listened and adopted "writer" as part of her identity, melding talent and hard work to become an award-winning essayist and author of Mothertrucker (2021) and Visiting Hours (2015), which received praise from national outlets including CBS News, Cosmopolitan, Good Morning America, NPR, and The Wall Street Journal. Her latest, Mothertrucker, centers on an 828-mile journey on America's most dangerous, deadliest highway—the James W. Dalton Highway—in northern Alaska with the state's only female long-haul trucker, 50-year-old wife, mother, and Instagram celebrity Joy "Mothertrucker" Wiebe.
"I think about what it meant to have someone at that early age say, 'Hey, you're good at this and if you continue to put time and energy and focus into this, you could be really great.' So, I identified as a writer early on and looking back, I think that support was invaluable," said Butcher, whose essays have appeared in Harper'', The New York Times, The Washington Post, The Denver Post, The Iowa Review, Lit Hub, and many more.
Butcher's journey to becoming a writer continued in high school and brought her to Gettysburg College during the summer of her junior year for an intensive writing workshop. A few months later, Butcher, daughter of Heidi Erikson '80 and John Butcher '79, applied Early Decision to the College. She matriculated in the fall and double majored in comparative literature and writing across the genres, the latter of which was created with the English Department to encourage her passion for creative writing.
"I can honestly say that I grew up on the Gettysburg campus," said Butcher. "While we lived outside of Philadelphia, we spent a lot of time visiting the campus and the battlefields when I was a child. Gettysburg has always been an important part of my life."
As a student, Gettysburg occupied an even larger place in her story as the liberal arts and sciences curriculum, faculty mentors, visiting authors, internship with the Gettysburg Review, residency in the themed Writer's House, and a class trip to The New Yorker continued to shape her path and support her growth. Butcher particularly appreciated when the campus brought visiting writers to speak to students.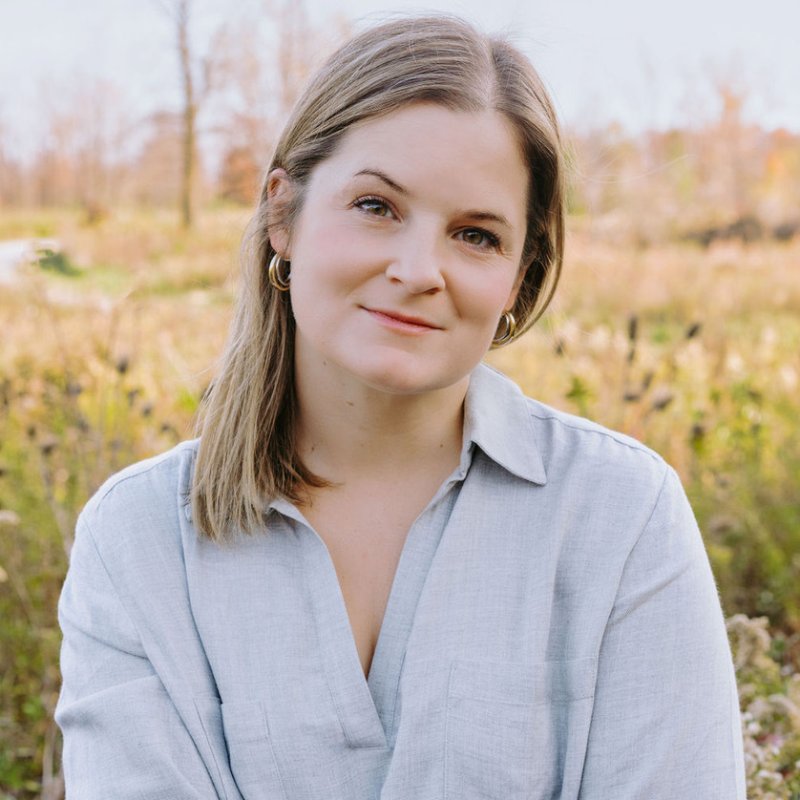 "Every year, we had a recent Master of Fine Arts Creative Writing graduate or emerging writer share their talent and wisdom with us. I was lucky to benefit from a number of those writers, but the one that stands out is Kevin Moffitt, a comedic short fiction writer, who was remarkably young at the time. He inspired me and made me believe that I, too, could be where he was if I committed myself to my writing and developing my craft."
While Butcher credits many faculty members for supporting her development, she cited her first-year poetry instructor Deborah Larsen, academic advisor and first-year horror film seminar professor Dr. Jack Ryan, fiction writer Fred Leebron, and English Chair Kathryn Rhett as pivotal characters in her story, the latter of whom inspired her love of creative nonfiction through helping her develop her craft though creative writing courses and exposing her to treasured essayists like Jo Ann Beard and David Sedaris. When Butcher decided to pursue an MFA, it was Rhett who steered her in the right direction when she ultimately applied and was accepted with full tuition remission and a Teaching Fellowship to the University of Iowa's Nonfiction Writing Program.
"I'm so grateful for Kathryn's mentorship because she steered me to apply to creative writing programs that offered fellowships and full funding, and that really made this path possible for me," Butcher said.
After her program and a post-MFA fellowship at Colgate University, Butcher was offered a tenure-track position at Ohio Wesleyan University, where she is now an associate professor of English and the director of creative writing. While Butcher said she feels "called" to teaching, she's also committed to making an impact on the lives of marginalized communities. She has volunteered at domestic violence shelters and for a program that helps formerly incarcerated women find employment in the community.
But it's her summer volunteer work that holds a special place in her heart and brought her to Alaska—a place that has become a centerpiece in her life and writing. For the past decade, Butcher has volunteered at a nonprofit arts educational camp on a remote island in Sitka, Alaska, which serves 1,000 students, most from less privileged and Native communities. There, most recently, Butcher also led eight undergraduates—many of whom had never left the Midwest—for a summer of employment.
"It feels like a very full circle moment from my time as a student at Gettysburg when professors went out of their way to create learning and growth opportunities for me and other students and that moment in third grade," she said. In fact, during her November 2021 book launch for Mothertrucker, Butcher was joined by students, family, friends, and Gettysburg alums Karen Singley '80 and Charlie Kishpaugh '80 who have "supported her writing since she was an undergraduate writer at Gettysburg."
She is currently working on an essay collection and a new book exploring the intersection between gender and incarceration. She continues to teach, encouraging young people, particularly women and binary and trans individuals, to find power in telling and writing their own stories.
"I feel lucky to be able to empower young people and remind them that their stories and experiences matter," she said.
By Katelyn Silva
Posted: 01/24/23