What is a liberal arts education? Think of it as an invitation—an invitation to expand your mind, to pursue your curiosity, and to experience the full color and texture of the world around you. A liberal arts experience at Gettysburg College is about embracing the synergy between all academic disciplines, and applying these lessons to every aspect of your life. It's about developing an agile mind capable of solving complex problems—and a heart that aspires to do so.
At Gettysburg College, our students engage with a rigorous curriculum focused on critical thinking, creativity, and informed action. With 65 majors, minors, and programs and an average class size of 17, you will find an academic experience that demands your participation. There are no bystanders here.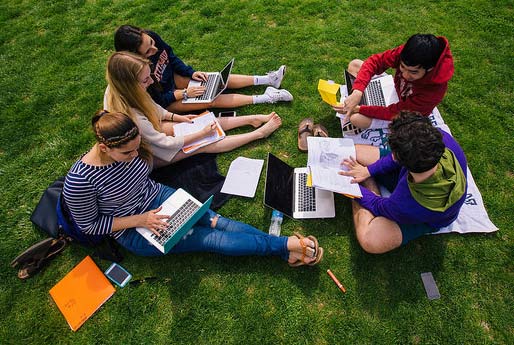 Gettysburg has never stood still; its history is marked by change, experimentation, and adaption, informed by a set of core values grounded in the liberal arts education. This is essential to the enterprise: as society changes, the College must (and has) as well if we want to prepare students effectively for the world that awaits them...
– President Bob Iuliano
An exceptional education
At Gettysburg College, you will find...
Our curriculum is deeply rooted in four key elements: multiple inquiries, integrative thinking, communication skills, and informed citizenship.
Accessible professors: With a 9 to 1 student-faculty ratio and an average class size of 17, our faculty are committed to our students.
A residential campus: More than 90% of the student body lives on campus in over 40 residence halls, including special interest houses, apartment complexes, and fraternities.
Interdisciplinary collaboration: With programs like the Cross-Disciplinary Science Institute, our students have the ability to integrate their academic interests in a variety of fields.
Student-faculty research: Every year, hundreds of students across all majors and class years receive funding to engage in various research projects under the guidance of a faculty research mentor.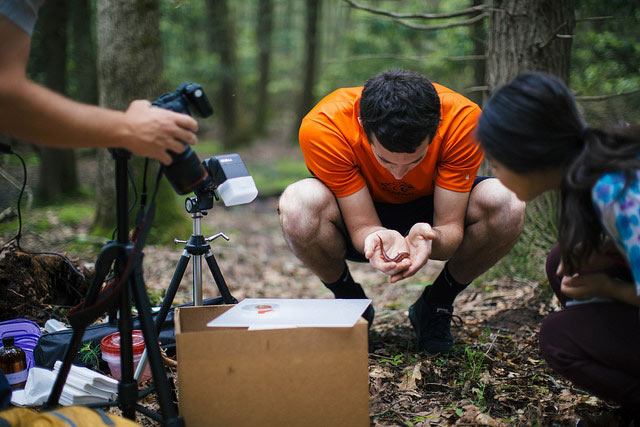 The Cross-Disciplinary Science Institute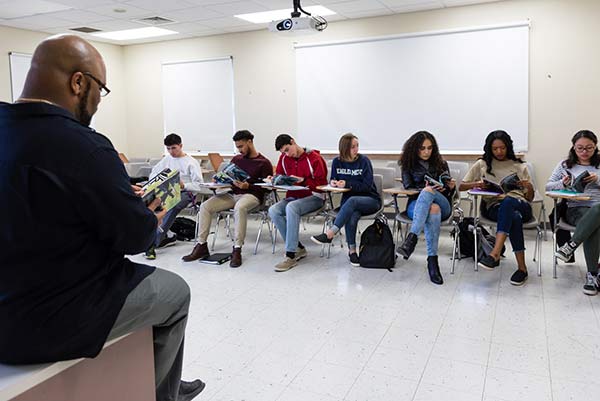 First-Year Seminars
First-Year Seminars, designed for and offered only to students in their first semester at Gettysburg College, provide an opportunity to work closely with a faculty member and a small cohort of peers to explore a topic that they all find interesting.
Liberal Arts & Sciences Spotlight