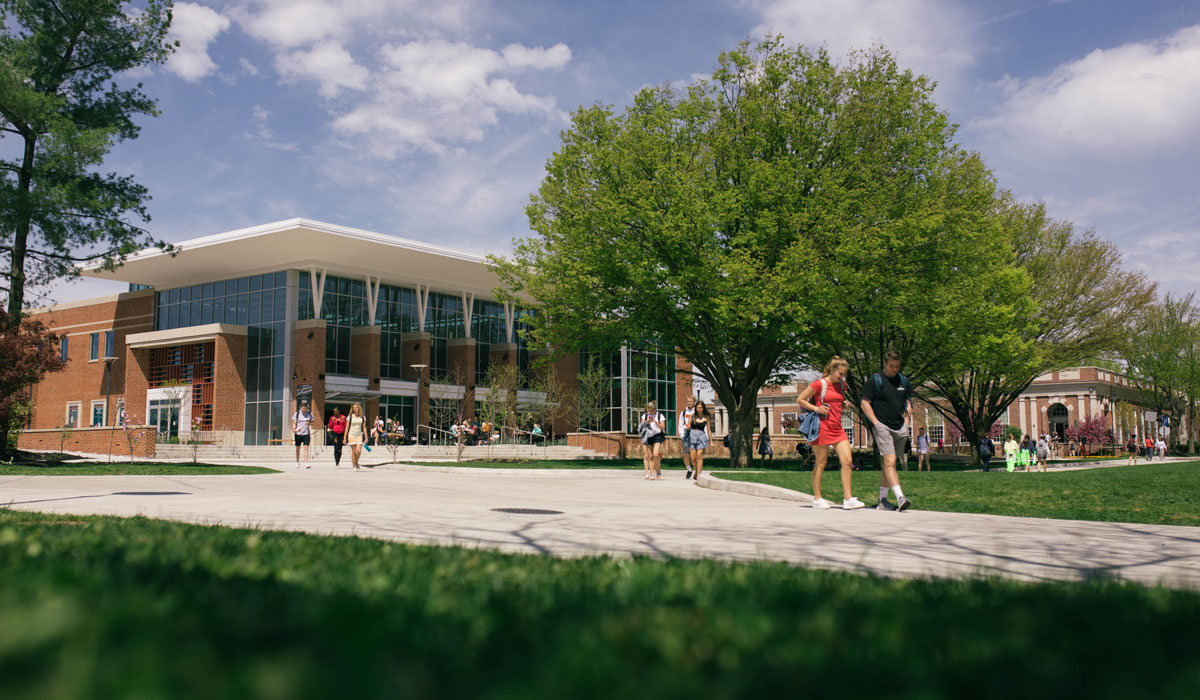 Gettysburg College has recently earned Leadership in Energy and Environmental Design (LEED) Gold Certification for the construction of the Janet Morgan Riggs (JMR) Student Center, a 26,000 square foot addition to the College Union Building (CUB) that was completed in 2018.
LEED is a rigorous green building rating program that provides guidelines for the construction and renovation of healthy, highly efficient, and energy-saving buildings. As the CUB/JMR Student Center construction project pursued LEED certification, it earned points based on its adherence to principles of sustainable design, which determined its gold certification.
"When LEED reviews projects for certification, they consider everything in the design, from the plumbing fixtures you spec, to the sustainable design of building materials, and the efficiency of the mechanical systems. So we strategically chose the materials that the building was constructed with. We try to look at all of our new construction projects this way," said Executive Director of Facilities Planning and Management Jim Biesecker.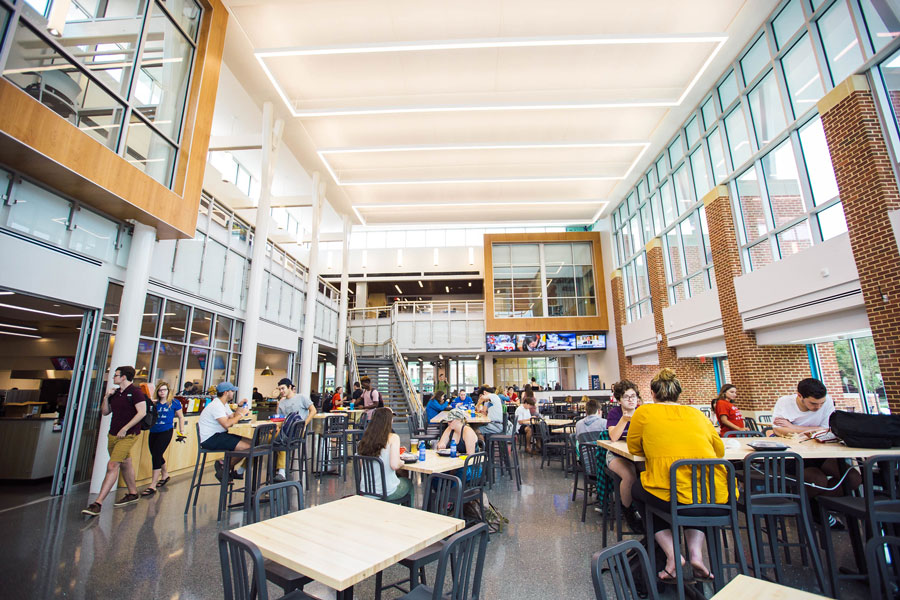 Some of these sustainability-minded decisions included choosing water-saving restroom fixtures, installing a rainwater collection system beneath the CUB patio, choosing energy-efficient windows, lighting, and HVAC systems, buying chairs for the Bullet Hole that were made from recycled Coca-Cola bottles, and recycling more than 75 percent of the waste generated during construction.
In addition to pursuing LEED certification, which helped reduce the addition's indoor water use by 38 percent and its energy use by 23 percent, other significant sustainable investments were made to the existing CUB through renovations. LED fixtures were installed in all existing offices, common areas, and meeting rooms, bathrooms were upgraded to the same standards of the new construction, and original windows were replaced with more energy efficient ones.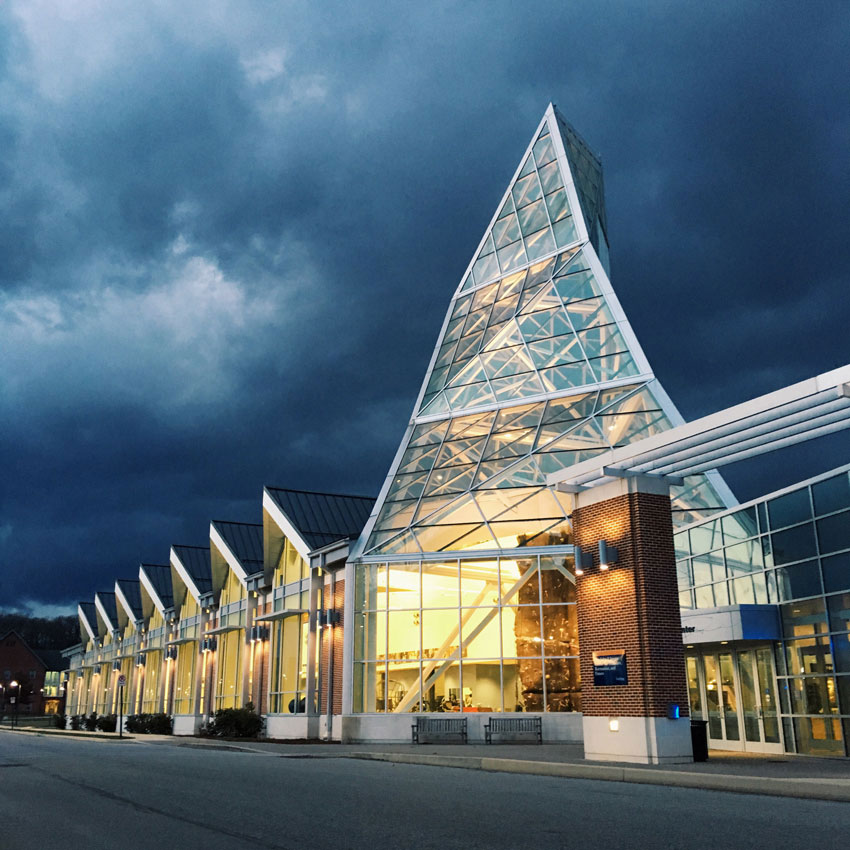 The John F. Jaeger Center for Athletics, Fitness, and Recreation, was the first building on campus to receive LEED Gold Certification in 2009, making the CUB/JMR Student Center the College's second LEED Gold building. In addition to the Jaeger Center's most distinguishing feature—its glass tower that saves energy and promotes air flow—the building also has a rainwater storage tank that holds 15,000 gallons of roof runoff, which is later used to irrigate campus landscaping.
Earning LEED Gold Certification is a permanent honor, but Gettysburg College will nevertheless continue making strides toward a more sustainable and efficient campus to reach its long-term goal of carbon neutrality by 2032. Because of renovations like those to CUB/JMR Student Center and the Jaeger Center, this goal is well within reach, with the College having already overachieved its interim goal of 30 percent reduction in energy usage by 2025.
Learn more about the College's commitment to make Gettysburg a cleaner, greener, and more sustainable place.
By Molly Foster
Photos by Shawna Sherrell and Miranda Harple
Posted: 04/21/20