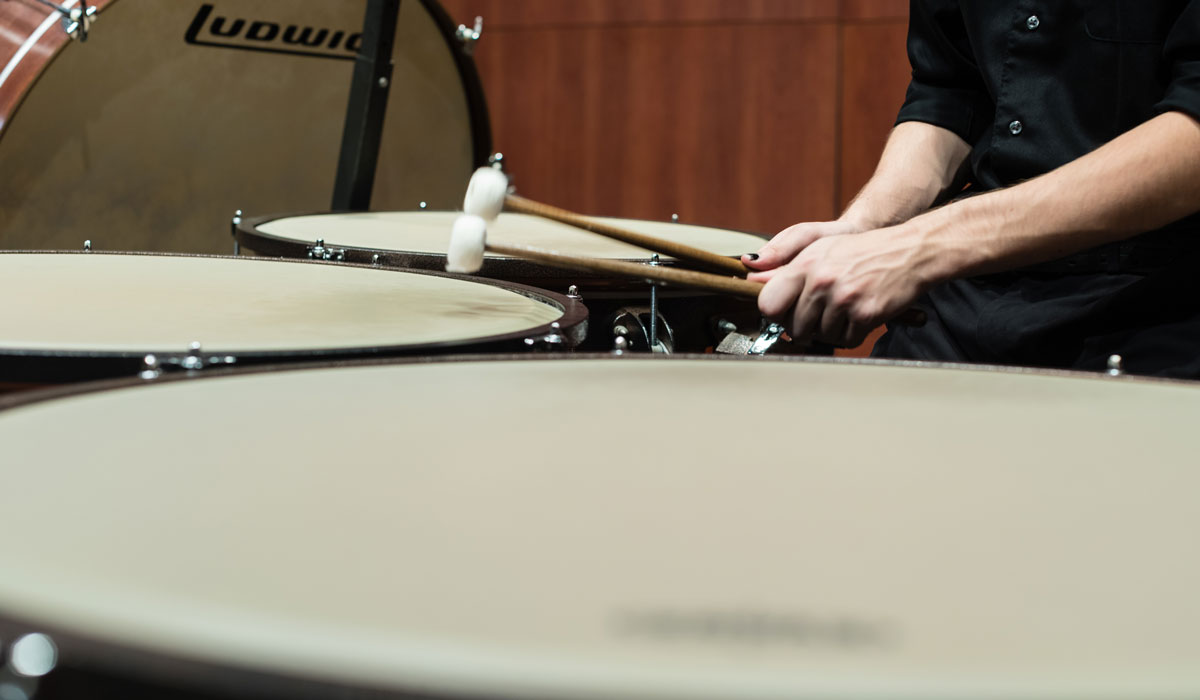 The National Association for Music Education (NAfME) named Gettysburg College's Sunderman Conversatory of Music one of six 2021 recipients of the Chapter of Excellence Award for its service to music education within the community.
During the COVID-19 pandemic, when Gettysburg's music education students saw a need to support music educators who were forced to pivot to online instruction, they created a "Finding Music Resources" website, developed a Virtual Instrument Petting Zoo on YouTube, and launched a podcast called "Go Forth: A Music Education Talk Show." Each of these efforts highlighted innovative strategies for music teachers during an unprecedented time.
"This was very exciting news to receive from our national organization," said Prof. Brent Talbot, coordinator of music education at the Sunderman Conversatory of Music. "These types of projects are part of what we do on a regular basis in our music education program at Gettysburg College; however, the pandemic certainly provided greater opportunity to respond directly to our music community's needs with compassion and creativity. I am so proud of our students for taking great initiative in addressing such needs and for embodying our philosophy of social change through music."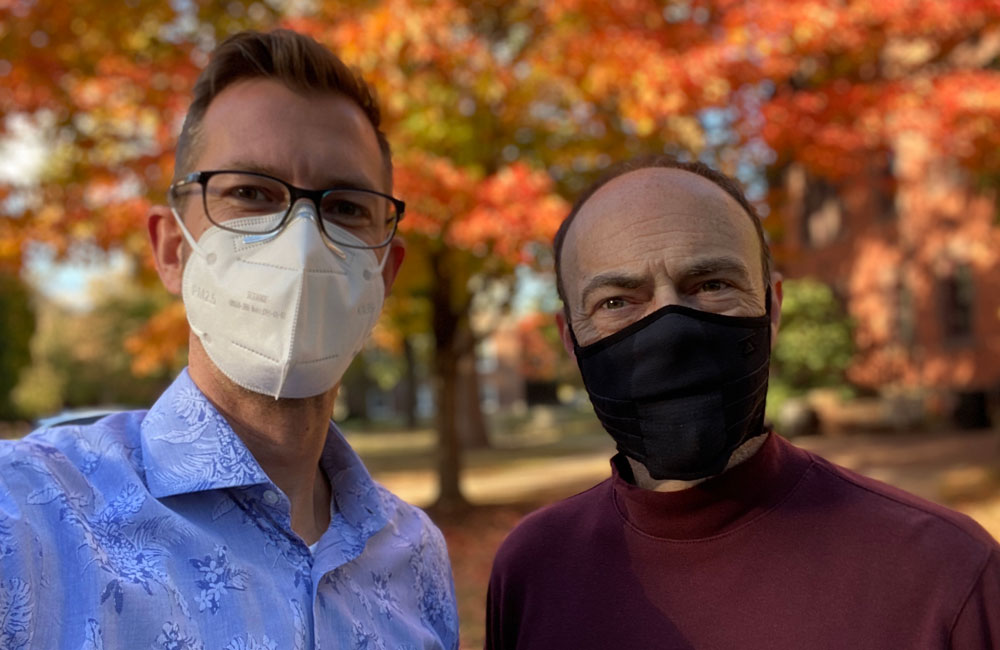 The Finding Music Resources website, which was led by Conservatory students Ben Fruchtl '20 and Brooke Maskin '20, with support from Logan Shippee '22 and Sunderman alumna Rose Martus '19, offers free online music resources, including the Virtual Instrument Petting Zoo, that helped music educators adapt their lessons for the 2019-20 academic year.
"Building the website created an opportunity for us to pursue a large-scale idea as if we were teachers out in the field," Maskin said. "This experience highlights our cooperative effort towards research and inquiry that we can utilize to continue doing great work as alumni."
The Virtual Instrument Petting Zoo, spearheaded by music education major Lily Zhou '23, features voice, keyboard, percussion, brass, string, and woodwind instruments. It brought Sunderman Conservatory of Music alumni, current students, and community music educators and performers together to provide students lessons directly in their homes on YouTube.
"I'm extremely proud of the work my peers put into making these videos," Zhou said. "I believe that the petting zoo will be beneficial to both kids and adults seeking to pursue an instrument even after the pandemic is over."
The student-run podcast, "Go Forth," hosted by Summer Burton '22, Owen McGowan '23, and Logan Shippee '22, with audio engineering by Sam Burr '22 and Zane Kazmarski '23, features guest speakers and discussions around current events in the field, as well as a charge to change the world through music education. Portions of the podcast can be found on Apple Podcasts and Spotify, and the full show is on Anchor.fm.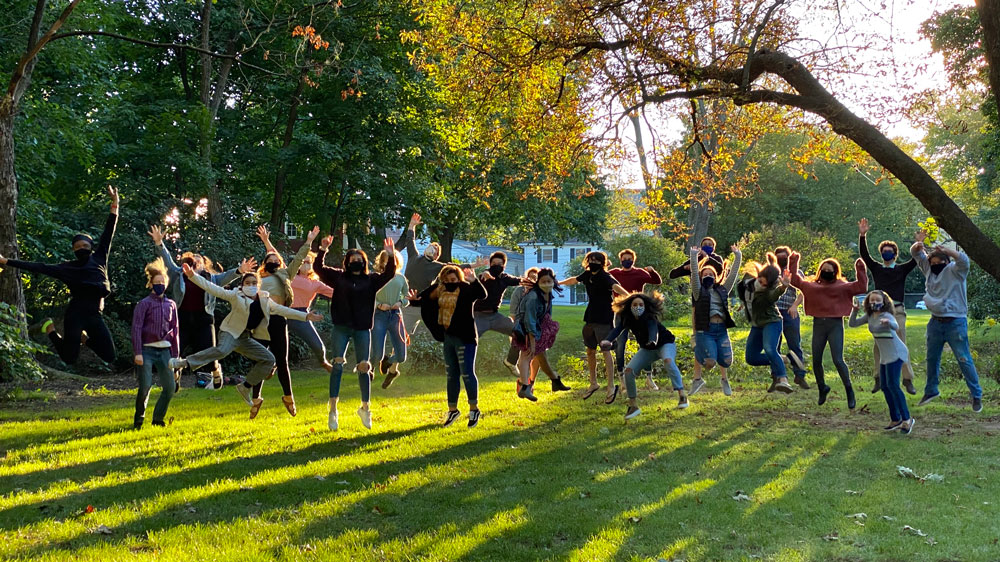 The Chapter of Excellence Award is bestowed upon chapter members that "have worked tirelessly to advance the field of music education," the press release states. This honor recognizes their efforts in successfully executing music programs, professional development projects, recruitment techniques, advocacy, or service projects. Gettysburg College will be formally honored at a recognition event this fall.
"It was very special to have our students nationally recognized for their work these past 15 months," Talbot said. "I am immensely proud of our work and look forward to seeing these efforts developed further, be sustained, and be renewed."
Learn more about the Sunderman Conservatory of Music and how it continues to inspire great work in the music community.
By Megan Miller
Photos by Shawna Sherrell
Posted: 07/12/21