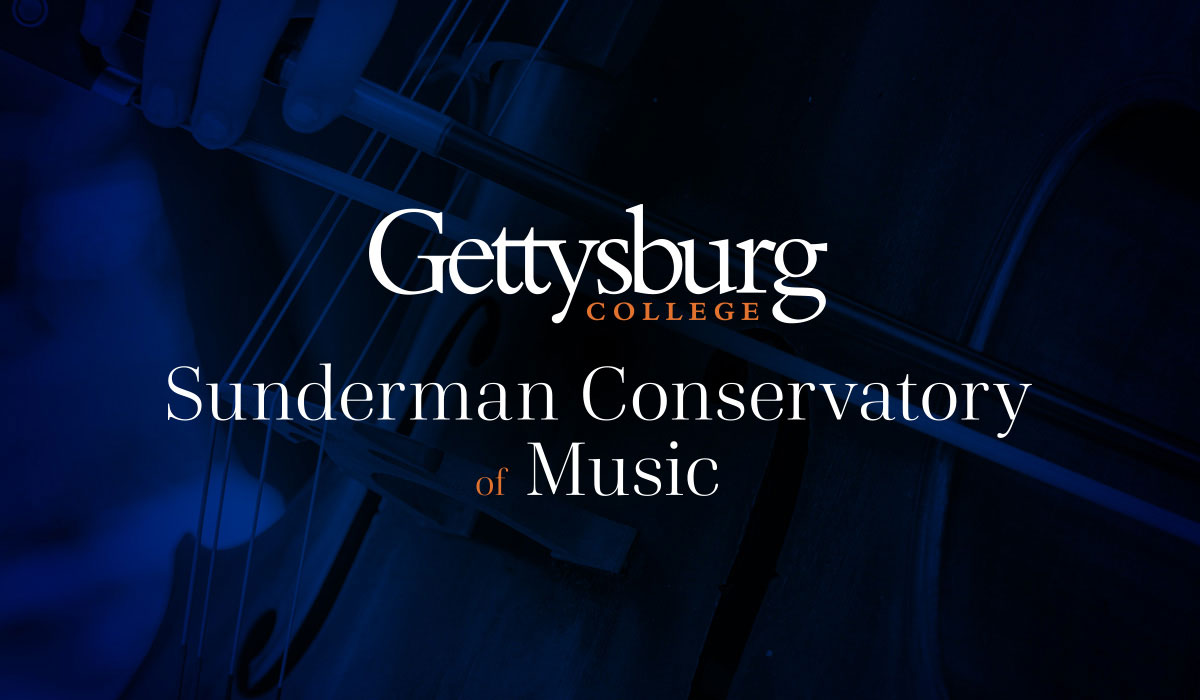 Only a handful of colleges across the country offer their students the special combination of a professional conservatory experience with a top-tier liberal arts and sciences education—Gettysburg College is one of the few. Building upon this distinctive strength, the Sunderman Conservatory of Music proudly unveiled a new brand identity this summer, visually uniting the Conservatory and the College with a fluidity that defines our music students' four years on campus.
The Sunderman Conservatory of Music's new look embraces core elements of Gettysburg's globally-recognized brand, including its iconic orange and blue colors and traditional typefaces. In addition, the reimagined Conservatory logo now features a lockup that prominently displays the Gettysburg College wordmark, further reinforcing the unique bond they share.
"We offer undergraduates a high-caliber music program that is truly immersed—in every respect—within a nationally ranked college. This provides every Sunderman student with an extraordinary set of opportunities to grow as a musician, as a professional, and as whole person," said Dr. James Day, director of the Sunderman Conservatory of Music. "As we embark on this exciting next chapter as a Conservatory, I am delighted that our brand will reflect this value of togetherness that's at the heart of all that we do and the education we believe in."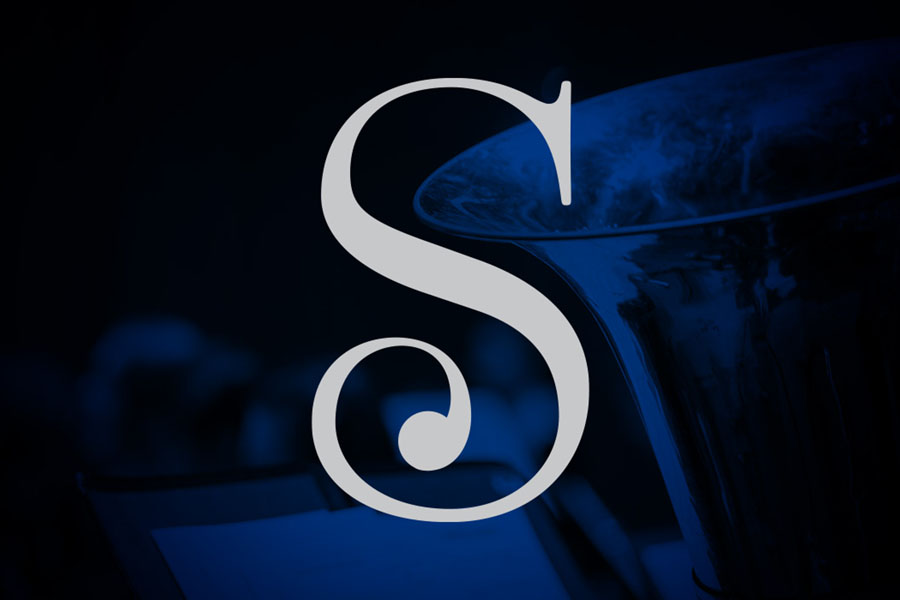 The revamped identity also introduces a new Sunderman icon. The icon forms an 'S' that incorporates a historic Serif upper that flows into a melodic lower, culminating with a ball terminal symbolic of a clef. This rhythmic design embodies both the scholarship and artistry students cultivate as members of our dynamic music community.
And it's this dual focus that energizes our Conservatory faculty and inspires their teaching.
"For me, to contribute to the world as a musician, one must develop themselves and be well-rounded in all areas of thought," said Sunderman Prof. Avner Dorman. "We encourage and empower students to develop as scholars and musicians, allowing them to discover their own paths. We also offer extensive one-on-one instruction and support that most conservatories cannot provide—my composition students routinely have their works performed by guest ensembles, faculty groups, and peers."
View promotional materials featuring the new Conservatory brand identity: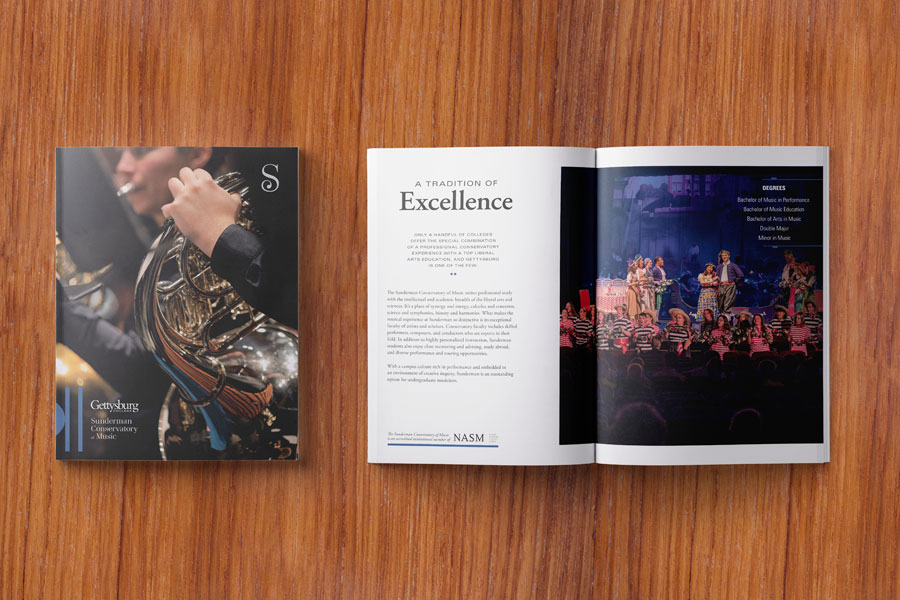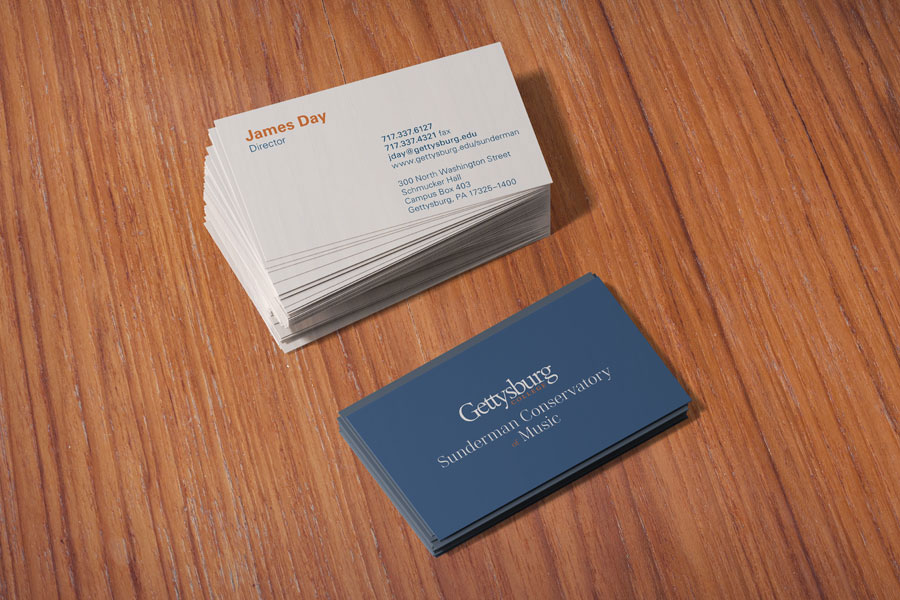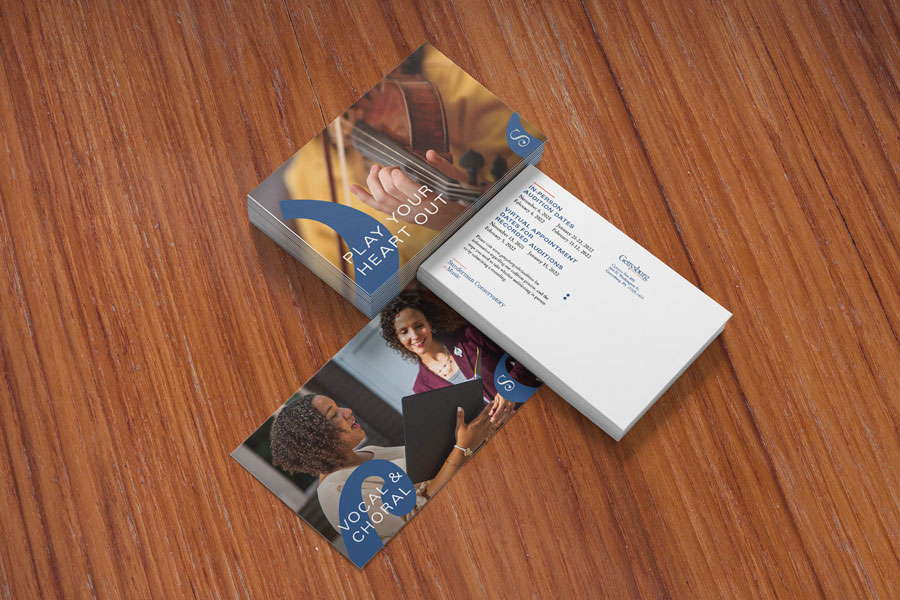 Above all, those who join Sunderman are challenged to find their music, wherever it may lead. For many, this means participating in diverse performance and touring opportunities or studying abroad. For others—56% of our B.A. music students—it means pursuing a double major in a non-musical discipline, whether it be in the sciences, social sciences, or humanities. It's a feat widely deemed unattainable at most other conservatories today, but one that has proven invaluable to Gettysburg College graduates.
As a result, our alumni have earned success as performers, conductors, music educators, composers for film and television, music librarians, musicologists, and in a host of other fields, including law, science, business, and medicine.
It is this harmony between Gettysburg's student-centered approach and our transformative music experience that leads to such remarkable career outcomes—and it is precisely what distinguishes our Sunderman Conservatory of Music brand.
"The Sunderman Conservatory has provided me a supportive space to pursue both of my passions—music and biology. This is so valuable to me as an undergraduate because it allows me to explore my full potential as a musician, composer, and a STEM student," said Elizabeth Bishop '23. "As I am preparing for graduation, I have many open doors due to my well-rounded education, and I am excited to see what my next step brings."
The Sunderman Conservatory of Music at Gettysburg College is an accredited institutional member of the National Association of Schools of Music (NASM). To learn more about Sunderman, visit www.gettysburg.edu/music.