Alumni Success After Gettysburg
Our alumni go on to do many things in the Civil War field, both great and small. When students leave Gettysburg, they are uniquely outfitted to enter the worlds of academic study or the worlds of public history. Our alumni have gone on to study in some of the finest graduate programs in the country, and around the globe. Others have moved on to become interpreters, museum designers and public historians at some of the most important sites in America.
Alumni are often active in the Minor even after graduation, helping to draw new students toward Gettysburg and the study of the Civil War. Alumni are often seen wandering the battlefields and campus during homecoming weekends and other events throughout the year. November 19th, the events surrounding Remembrance Day and the Lincoln Lyceum lecture often act as a reunion of sorts for Alumni who are visiting town.
Let us know what you've been up to lately, or where you've gone since Gettysburg. Send a quick e-mail to cwes@gettysburg.edu.
Amy Sanderson '07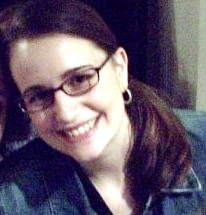 writes, "I am in my last semester in the iSchool at the University of Maryland, so come May 20th, I'll have my MLS with a specialty in Archives, Records, and Information Management. I have been working part time at the National Archives in College Park working on the modern military textual records processing team. The records I deal with are from the WWII and Korean War Eras but are still fascinating. I have also been working at the U.S. Government Information, Maps, and GIS Services Division at UM Libraries. They have a full set of the O.R. as well as the U.S. Serial Set, so I can read such things as Fitz John Porter's courts martial hearing to ease my CWES withdrawals. I have been looking for jobs in the Eastern and Central PA area and am getting married in the Spring of 2010. An article of mine (formally my senior thesis paper written for Dr. Guelzo) has been published in the Santa Fe Trail Association's Quarterly Newsletter and I am currently working on publishing another paper. My time in CWES has been invaluable to me and has aided me to get to where I am today."
Sarah Moddel '08

writes: "I've been on a few interesting tracks since graduation. I moved up to the Boston area in order to work for the National Park Service at Adams NHP. Of course, spending so much time in the Civil War, I had to relearn my Revolutionary history and immersed myself in John Adams, John Quincy Adams as well as 2 later generations Charles Francis (Lincoln's ambassador to England) as well as Henry Adams and Brooks (the last of the Adamses to reside at Peacefield). HBO's miniseries made working there an interesting and fun experience. We became TV myth-busters. Since then, I've started in a dual-degree master's program in English and Children's literature at Simmons College. I'm hoping to continue to try to get involved in communications and now edging towards Children's books publishing or related field."
"My life has veered away from being directly involved in the Civil War which makes me sad, but I keep my experiences at Gettysburg and especially with CWES close to my heart. You were an invaluable part of my college career both in the classroom and the dorm room (I miss the A-ford!). I miss the town and the college more than I can say (which is only being made worse by all the Lincoln things on today! But I've seen Guelzo on "Looking for Lincoln" so I'm happy!). I plan to be back as soon as humanely possible and see what hat the office Lincoln might have on and if he's been keeping up with the vacuuming."
Jonathan Neu '07
Civil War Era Studies graduate Jonathan Neu ('07) was recently featured in Gettysburg Magazine for his article, "The 72nd Pennsylvania Monument Controversy," a work which began as a paper written for Dr. Guelzo's CWES 421 Field Experiences course. Congratulations Jonathan!
Tom Paone, '07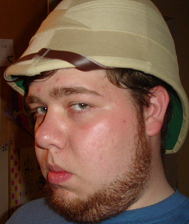 Tom writes to us: "For my program at George Mason University in Arlington, VA, I am required to have an internship for credit. Yesterday I was just offered one with the Civil War Preservation Trust, and during my interview, they said that my CWES minor was a major factor in their decision...They were looking for someone with an education in the American Civil War to help them with several projects for the upcoming year. When they saw my degree was from Gettysburg College, and I had a minor in Civil War Era Studies, they called me for an interview. So, I am proud to say that my Civil War Era Studies minor has definitely served me in my years after college, and that it may lead to a full time position."
Savannah Rose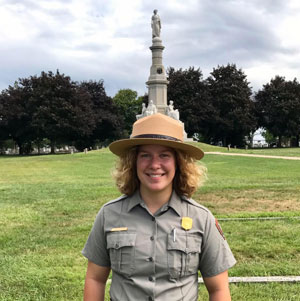 Savannah Rose is a first year M.A. student studying Public History and Cultural Resource Management at West Virginia University. She holds a B.A. in History with concentrations in Civil War Era Studies and Public History from Gettysburg College in Gettysburg, PA. Savannah currently works as a graduate assistant at the West Virginia and Regional History Center, collaborating on various archival projects. She also works as a Pathways Seasonal Interpretive National Park Service Ranger at Gettysburg National Military Park. She is most passionate about historical site interpretation and historic preservation and hopes to pursue a career in the National Park Service.
Brianna Kirk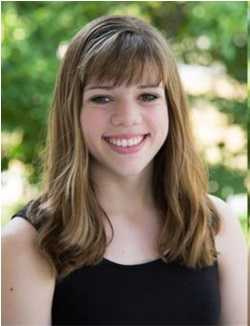 Brianna Kirk is a first-year history Ph.D. student at the University of Virginia studying the Civil War and Reconstruction under Dr. Elizabeth R. Varon, A 2015 graduate of Gettysburg College, her research interests focus on the immediate post-war period and Civil War memory. After graduating from Gettysburg, Kirk worked at the American Civil War Museum in Richmond, Virginia, as the Lead Historical Interpreter and Visitor Engagement Supervisor. Her master's thesis examines the Norfolk Race Riot of April, 1866, and its implications for the course of Reconstruction.
Heather Clancy '15 and Bryan Caswell '15
Since September 2017, Heather Clancy '15 and Bryan Caswell '15 have been employed by Cardinal Education in Burlingame, CA as full-time Educational Consultants. Cardinal Education is the premier educational consultancy in the San Francisco Bay Area, offering admissions consulting, standardized test preparation, and one-on-one tutoring.
Jim Flook, (Gettysburg Semester '04)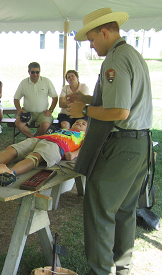 writes, "I am a graduate of Prof. Guelzo's first Gettysburg Semester. The seminar paper I wrote for Prof. Guelzo became a chapter in my honors thesis at Penn State entitled "Why Jefferson Davis Was Not Hanged After the American Civil War." I earned my B.A. in History with honors from Penn State and an M.A. in history from the University of Florida. I am currently a Ph.D Candidate in American History at UF with a focus on the American Civil War Era and a concentration in legal and constitutional history. The Boston Athenaeum recently awarded me a four week fellowship to conduct dissertation research on Civil War political pamphlets. Aside from my academic pursuits, I am working my dream job at Gettysburg National Military Park! I began as an intern and have worked the past six as a seasonal park ranger in interpretation."